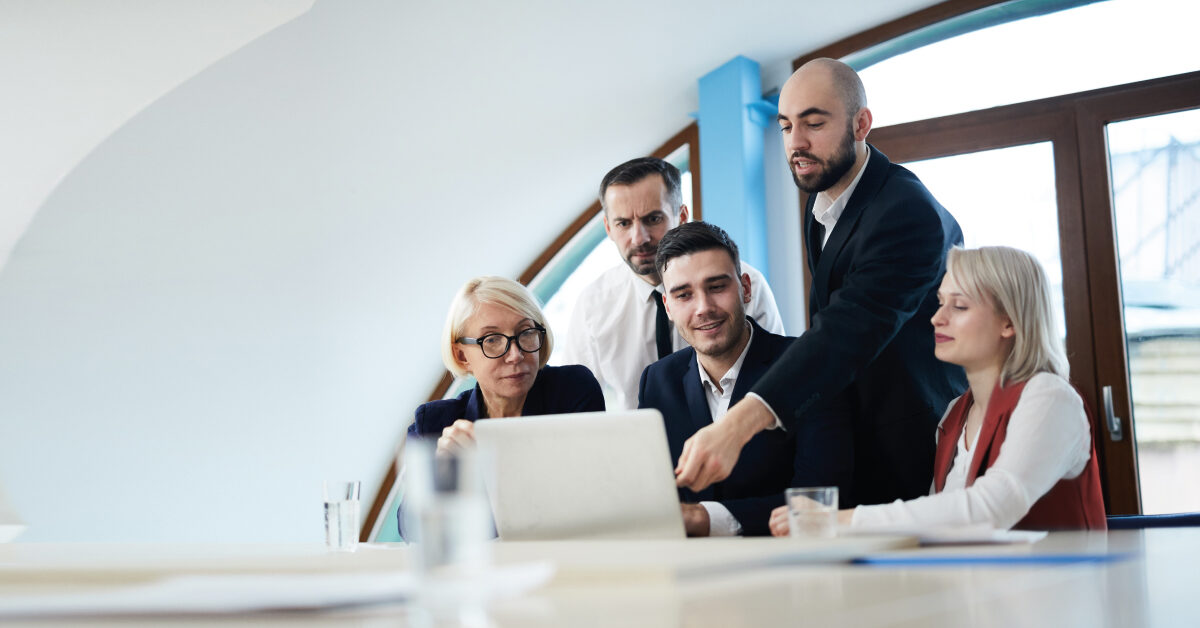 Boosting global trade through digitization
Also available in:

Português

Español
The term digital transformation already permeates all positions, industries, and sectors. Even so, companies face the challenge of adapting to this reality and successfully employing new technologies to find a better way to meet the needs created by the complex and rapid changes that the market has been facing.These changes have created new opportunities for innovation, but they have also created incredibly high customer expectations for purchasing products and services, not only related to price and quality, but also to the value embedded in them.
True transformation is much more than just hiring software and digitizing documents and transactions, it also involves new digital skills, rethinking processes and relearning.
A change management program that must act on an ongoing basis is critical. In the past, business plans took 5 years to be restructured, but today we must be alert to do it at all times — which may include small process improvements or even more robust and dynamic risk management.
Digitization and international trade
Digital commerce is not, by itself, something new. Digitally enabled transactions, both in goods and services, have been part of international commerce for many years and often raise the same or similar issues as non-digital transactions.
This is because digital commerce is not only about services provided digitally, but also about the rise of traditional commerce (including the supply chain) through increasing connectivity.
However, the scale of transactions, the emergence of new (and disruptive) players and business models are transforming production processes and industries, including many actors that were previously little affected by globalization.
According to authors Lopez-Gonzalez and Jouanjean, although there is no single, recognized and accepted definition of digital commerce, there is a growing consensus that it encompasses digitally enabled transactions in the commerce of goods and services. They can be delivered digitally or physically anywhere around the world, connecting businesses and customers from various countries.
Digital commerce includes business-to-business transactions, encompassing global value chains, as well as business-to-consumer or business-to-business transactions through online platforms, all of which are fundamentally supported by data.
Tracking Global Digitization
Of course, digitization is important for commerce, and commerce is important for the spread of digital technologies around the world. However, measuring international transactions has always been difficult, due to the lack of knowledge of the teams and the lack of tests regarding the best technology to be used, due to the rapidly increasing complexity of supply chains.
A scenario analysis will make it easier to measure these transactions, helping you to more assertively determine which technologies should be used to optimize your department's operations.
A growing number of companies are already part of this movement, but there are considerable differences between industries and countries, and much remains to be done to unlock the potential of digital commerce in developing countries.
Some Benefits of Global Digitization
Digitization is linked to greater commercial opening, selling more products to more markets, according to Lopez-Gonzalez and Ferencz. A 10% increase in "bilateral digital connectivity" raises trade in goods by almost 2% and trade in services by more than 3%.
Digitization also increases the benefits that can be drawn from regional trade agreements (RTA). When combined with an RTA, a 10% increase in digital connectivity increases exports by another 2.3%.
It is indisputable that digitization has reduced the cost of engaging in international trade, connecting businesses and consumers, helping to spread ideas and technologies, and thus facilitating the coordination of global value chains.
There is currently a growing increase in small orders and lower value digital services being traded internationally. More services have become tradable, and goods and services are increasingly grouped into "smart" products.
These changes bring with them new challenges, going beyond managing digital disruptions to ensuring that the opportunities and benefits of digital commerce are shared more inclusively.
Global digitization and post-pandemic economic recovery
The effect of the pandemic on international freight movement was a major contributing factor to the more than 9.2% decline in global trade last year (2020).
Thus, digital solutions are a crucial element to help increase supply and demand, for three fundamental reasons:
Rapid changes

in the supply and demand schedules for goods required the development of instant solutions for merchants.

The hampered global commerce environment and rising trading costs have led customers to demand more continuous and comprehensive commerce service from

logistics teams

. Companies are now rushing to deliver door-to-door solutions for a better customer experience.

The increase in customs controls required commercial entities to revitalize

public-private cooperation

to allow for smoother trade. This has required an unprecedented demand for knowledge transfer and capacity building from the private sector to support governments in adapting to new business challenges. 
While beneficial, digital solutions are not a miracle formula for commerce and must be supported by broader political action.
The government's need for alignment was compounded by the pandemic and the ensuing atmosphere of mistrust regarding the integrity of goods entering a country.
Next steps
Looking ahead, it is imperative to think disruptively about how goods and services can move around the world and, in turn, improve the resilience of global trade. Partnerships and agreements will help to bring the dots together to achieve satisfactory and inclusive results.
As we emerge into a new business environment that has been completely transformed, bringing organizations together through a series of initiatives and enabled by digital services, will bring sustainable returns to communities and ensure a better future for all.
What can we infer then about commerce in the digital age?
Digitization has made it easier to engage in trade, coordinate Global Value Chains and spread ideas, changing the way companies engage in international trade.
Digital commerce is not new, but it is growing and posing new challenges, mainly so that its benefits are shared more inclusively, therefore increasing trade in goods and services across all sectors and allowing countries to extract more benefits from their Commercial agreements.
While existing World Trade Organization rules and agreements cover digital commerce, there are doubts about how well adapted to the new realities of the digital age are current frameworks. 
Understanding the drivers of this new paradigm for commerce and finding solutions in dialogue with all interested parties will be fundamental to making digital commerce more inclusive for all.
Stay tuned to the main technological trends and innovations for global supply chains by following our blog!