Also available in:

Português

Español
Discover the trends that are revolutionizing supply chains
The digital transformation causes paradigms to be broken at all times, changing the way we act and think. With the corporate world and the supply chains it is no different. Constant technological advances make processes, transportations and deliveries faster and more optimized. It is for this reason that researchers named this new era MUVUCA.
In order to stand out and remain competitive in this digital age, it is needed to be aware of new trends and innovations, in addition to being able to quickly adapt and respond to challenges. For this reason, Soluparts has prepared articles with the main trends of the new decade for you to rethink, reframe and revolutionize your supply chain and purchasing department. Enjoy!
Immersive Technologies in Supply Chain management
6 tips to develop agile supply chain in your company
How to apply Circular Economy concept in supply chain
The impact of shared economy on supply chain
How to apply Agile methodology in the purchasing department
How to make Supply Chain more ethical?
What lean supply chain management is – and why it matters
How to escape the "herd behavior"?
---
Immersive Technologies in Supply-Chain management
It is widely known that there are a number of technologies that will change the way we work in the supply chain. According to a report prepared in 2020 by Gartner, immersive experiences are a technological trend that withhold potential to radically change the sector, with new models and processes able to amplify human capabilities.
In this post, we'll discuss the benefits of immersive experiences in supply-chain management, which are already recognized by many companies, as well as the challenges and barriers to its full implementation and development.
What are immersive experiences?
An immersive experience can be defined as a situation in which a person has the perception of being in a virtual location, that is, in an environment different from what one is actually experiencing. For it to be realistic, it must involve the senses of sight, touch and hearing.
We can summarize the main types of immersive experiences as follows:
Virtual Reality (VR):
The virtual environment completely replaces the physical, with no interaction with the real world. Example: a computer game that uses special glasses and headphones. These equipment make the player, represented by a character, immerse in the virtual world of this experience. What makes all this realistic is the control the participant has over his avatar.
Another example is the simulator used in driving classes for motor vehicles and piloting aircraft and helicopters. When using this machine, the student has the feeling of driving a vehicle or on board an airplane, allowing him to test the commands learned.
Augmented Reality (AR):
Its technology corresponds to the superimposition of virtual content with a live broadcast image of the real world. It is useful for providing additional information while completing tasks in the real world.
An example is to receive guidance or even test a specific product during your purchase, such as trying on clothes in a virtual mirror. This technology can also be used in the projection of instructions to repair the car in front of the hood, for example, making it easier to follow them.
Mixed Reality (RM):
As the name implies, it is the combination of RV and RA. It can be considered, in a way, an advanced form of AR, since the technology allows users to fully interact with virtual items superimposed on the real world. In the example of repairing a car, mentioned above, instead of changing and controlling the images and information projected on the computer, it would be possible to interact with the projection itself.
Creating an immersive experience
Creating an immersive experience is complex and requires highly qualified professionals. But there are three factors or components, fundamental to this creation:
An electronic device (such as a smartphone, pair of 3D glasses, headphones or a virtual work environment);
The ability to create or expand the virtual world as the user interacts with this reality;
The possibility of superimposing aspects of the virtual world to the user's view of the real world.
In addition to in-depth knowledge of technology and equipment, having accurate information about the user's profile and the context in which the experience will be applied are essential. For applications in the logistics area, for example, it is important to know in depth the challenges of the field and implement it gradually, creating and testing simpler versions of the application before developing its final version.
Immersive experiences in supply chain
According to a study developed by Deloitte, since its creation, in the mid-1950s, Virtual Reality has been developing rapidly in recent years, ceasing to be a niche technology. However, these innovations, which promote the improvement of equipment and synchronization of human and virtual activities, have not yet reached operational maturity for large-scale implementation, encountering difficulties related to a broader application for industries and users.
In the case of VR, we can mention some uses: for example, in tracking goods within stocks, the glasses that use the "inside-out" technology (with cameras and sensors attached to the device itself) are able to determine the position and orientation of the surrounding environment with great precision. In this way, the employee who uses this device is able to work in the stock, and even move goods through the control of robots, without being in person at the warehouse (see a video on this case).
There are still barriers related to computational power, price, security and user perception. However, companies in the field of development of more advanced hardware and softwares are making heavy investments in order to reduce these difficulties.
The study in question also raises some benefits of using immersive experiences in supply chains:
1. Less processes and faster product design time:
Teams around the world can work together on the design of products and processes through immersive experiences. In addition, there's no need to produce a physical prototype, so experimentation costs are reduced. In the design of a production line, for example, it's possible to produce virtual simulations of its different stages before implementing it. Consequently, you learn collaboratively what the processes are and get insights on how to optimize it.
2. Visualization of complex data and reducing the risk of operational problems:
The adoption of RV and RA also becomes an option for obtaining and digitizing information, along with other existing technologies, reducing the possibility of technical difficulties (such as the loss of a batch of products) to happen in stages of the supply chain.
In addition, when using 3D technologies, the organization is increasingly supported by data (of different types and levels of complexity) to plan its activities and processes. For example, when testing AR technology in inventories, it becomes easier to access information about the position of a particular product, optimizing the search process. In addition, the use of printed checklists of the selected materials is eliminated, giving greater control of the stock.
3. Increase in training efficiency:
Studies show the efficiency in applying virtual reality and augmented reality to the learning processes, offering important tools for teaching the best practices related to decision making (simulating real situations that require action) and learning procedures from attempt and error with low risk. Also, shared visualization and interaction through avatars and simulations in real time bring a series of insights to optimize supply chains. We can mention the realization of training simulating high risk scenarios, allowing the teams to identify, prioritize and analyze variables, reducing the risks of the task in the real world.
It's important to note that there must be criteria for the evaluation and implementation of this type of technology, meaning, an understanding of how it will be used and will connect with existing systems. In addition, it is suggested that the company carry out small pilots to validate applications that can have immediate benefits and scalability.
You should also be aware of issues such as:
Functional implementation (which areas and functions should be prioritized);
The existence of technological infrastructure and a specialized team in this field, in a way that everything works correctly – this is an important point, since few professionals in the market dominate this type of technology;
Information security and regulations (whether new laws will be drafted or current ones, such as intellectual property, will be adapted to the virtual environment);
The operation of these devices and the perception of their users (in order to avoid health problems).
Cases of VR and AR applied to Supply-Chain Management
There are several cases of success involving companies that are already using this technology applied to supply chain:
In addition to these examples, there are numbers that reinforce the relevance of this technology: according to projections released in 2019, the global market for Virtual Reality and Augmented Reality is expected to generate approximately US $ 100 billion (R $ 376 billion) in 2020. This figure probably suffered changes in the face of the Covid-19 pandemic, but reveals an unquestionable importance of VR and AR.
Challenges of immersive experience
Although these experiments are more frequent in some areas (such as entertainment), they can bring a series of benefits to different industries and even reduce costs in the long run. Also, there are some crucial elements that strongly impact the implementation of immersive experience in companies, being the cultural factor one of the most important of them, since the assimilation of disruptive technologies takes time to happen, and can only be seen, in many cases, in the long run. It is alleged that VR and AR came "before their time", as there is still a lot of difficulty and resistance to use.
Experts who analyze changes in technological paradigms say that people respond in different ways to the need to learn to deal with disruptive technologies: while there are early adopters, who use new technology without difficulty, there are also laggards, which resist the change and only adopt the use when they are obliged (sometimes, because they have great difficulties in understanding it).
Thus, it is important that the implementation of these solutions is aligned with the company's operational need, the budget available for its implementation and maintenance and the company's reality (considering the cultural dimension). In other words, do not adopt it only because it's something trendy to have.
In addition to the technologies related to the immersive experience, several others have influenced the global supply chain. To learn about these other trends and their applications, follow Soluparts Blog.
---
6 tips to develop agile supply chain in your company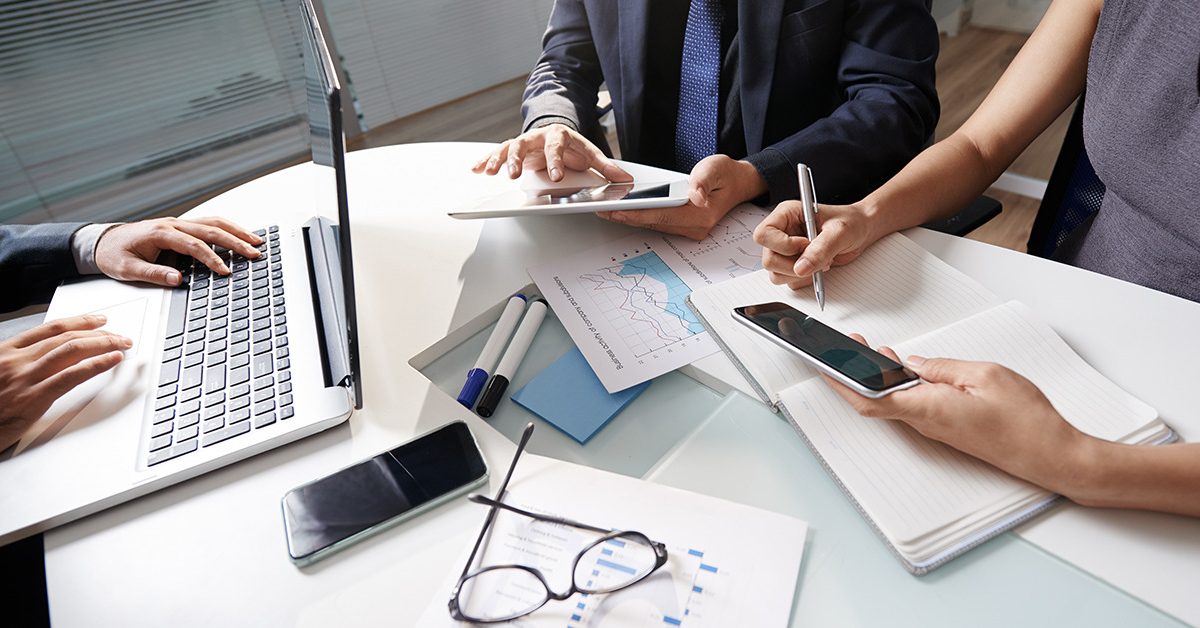 The current economic context, filled with quick transformations, brings a number of challenges to supply chains. Issues such as slowbalization and the effects of the covid-19 pandemic, for example, impact an entire global distribution network for products and materials.
Given this scenario, managers and teams from different areas involved in supply chains need to develop the ability to quickly respond to demands, in addition to managing the new risks and uncertainties that arise. In this sense, an interesting path for companies is the use of agile methodologies in supply chains.
But what are agile supply chains?
According to an article published by Forbes magazine, agile thinking came from software developers, and consists in an alternative project management technique that designs processes by dividing them into small parts. This way, as soon as each small fragment of a project is finalized, it can be tested, validated and even implemented.
This methodology also allows new technologies developed and launched on the market to be immediately incorporated into a project under development. Also, when the dynamic world scenario implies some change in customer behavior, it is possible to redesign the product quickly and create new, refined versions to meet these trends.
Another strong feature of this methodology is the so called iteration (repetition of an action, in this case, testing and additions to the solution), flexibility and collaboration between team members. In addition, the team has more autonomy to make decisions related to its projects, without necessarily needing approvals from people in higher positions in the organization's hierarchy.
However, considering the reality of supply chains, according to a report produced by Gartner, there is still no consensus on the use of the agile concept.
In short, different notions are shared between academics, researchers and companies, but all argue that the focus should be on breaking traditional paradigms and developing the agile mindset to manage changes in demand and the supply of materials which are necessary for operations – such as the indirect ones.
The following aspects are considered critical to making a supply chain or any other sector agile:
Responsiveness: identify and respond quickly to possible changes;
Adaptability: adjust processes within the chain according to changes in the scenario;
Coordination: knowing how to organize this complex network, composed of different agents and stages;
Speed: being able to act quickly in various situations;
Flexibility: changing the format of the chain, without resulting in additional expenses or loss of inventory, to meet an unusual situation;
Balance: knowing how to balance supply capacities and the needs of those who need the material.
6 Tips for developing an agile supply chain
To be able to implement this change in supply chains, the company needs to be aware of a few important points:
1. Define agile according to your reality:
Being clear about what agile means for your supply chain reality is crucial. Teams must come together and articulate the concept based on the six characteristics mentioned above (responsiveness, adaptability, coordination, speed, flexibility and balance). This step  is necessary to determine the level of importance of each one of them for the company, the maturity of the existing concepts and the necessary actions to improve them.
2. Define agile according to your reality:
Based on the definition, focus on establishing a program to make the supply chain agile from end to end, defining investments, choosing what critical areas to be prioritized and actions that can be replicated, involving the areas that participate in the chain (such as the purchasing sector).
3. Focus your transformation on people:
One of the most critical aspects, which must be worked on by everyone. A change of mentality and the development of new skills need to occur in order to make the employees able to develop and adopt new processes and frameworks. The involvement of all team members is crucial for the successful implementation of the agile mindset, rewarding efficiency and tolerating mistakes during the learning process.
4. Use technology to your advantage:
Consider it as a means to achieve this method, but not the focus. That is, do not prioritize acquiring and adopting the most advanced technology on the market without first focusing on people, processes and data.
5. Sustainability is essential:
Take ownership of the concept to develop socially and environmentally responsible chains, another important trend of the new century. Sustainability has been consolidated as a relevant element of competition, a requirement for regulatory restrictions and an opportunity for the development of more sustainable communities.
Therefore, it is a challenge for everyone to think about how sustainability can assist in the improvement of agile chains. For example, for the procurement sector, there are a number of advantages to making sustainable purchases.
6. Develop contracts with agile suppliers:
Until recent years, under a supply chain perspective,  risk has always been treated as something to be avoided. Today, it is seen as part of the process, along with the strategy of having ready solutions to deal with different crisis scenarios. One of the strategies to mitigate them is the so-called  redundancy – also known as having a series of suppliers available to fulfill an order.
In the agile context, it is important to have relationships with suppliers who accept to have more flexibility to serve in a constantly changing market and also to define contracts more aligned to this reality (such as smart contracts, made entirely online, generating reliability for transactions of this type).
Talking about contracts that serve you more flexibly, learn more about the annual option offered by Soluparts.
Conclusion
According to Mark Hermans, director of PwC, issues such as geopolitical tensions, changes in trade agreements and climate change, combined with the constant drive to reduce costs and improve productivity, will promote an increase in risks, uncertainties and pressures for performance.
Under this perspective, supply chains must, more than ever, be quick to respond to these changes. Faced with a world in constant transformation, the implementation of an agile mindset for supply chains becomes essential.
Several authors and courses on the subject focus on agile methodologies, which are many, Scrum, Lean, Kanban and Smart, among others, but experts on the subject say that before adopting or adapting one of these methodologies to their specific context, it is necessary to first break the way of traditional thinking and working so that the whole team develops an agile mindset, otherwise the implementation of the methodology, no matter what it may be, may not be successful. And it is in this change of mentality and paradigm that we focus on this article.
In order to measure the success of this initiative, it is important to collect, organize, analyze and monitor data and information (learn more about how to do this) of the following aspects: concern with the time to fulfill an order, costs involved, flexibility and compliance with deliveries.
It is also necessary to be careful with: the management of the people involved, who need to adopt an agile mentality in their routine; the definition of processes, being open to possible changes when necessary; and the use of data to plan activities and improvements to be carried out, with the support of technological resources.
Follow the trends about the future of supply chains on Soluparts blog.
---
How to apply Circular Economy concept in supply chain
The economic development witnessed in recent years has brought a series of benefits for companies, such as the implementation of new technologies, which has promoted considerable gains in productivity. However, large-scale production has also caused an uncomfortable "side effect": the increasing generation of waste, which is discarded after its useful life.
When buying a new appliance, for example, how do you deal with the old equipment? Do you have any concerns about its reuse? In addition, do you imagine what happens to the waste generated by it?
Many experts argue that this model of buying and generating waste will not work in the long run. That is, it will be necessary to create ideas focused on rethinking and redesigning the products and their components.
Among the many possibilities, the concept of Circular Economy (CE) gains relevance in academic studies and in the practices of organizations. Follow this post to learn more about this important subject and see how it can be applied in the context of supply chains, the purchasing department and your personal life.
Concepts and trends
According to a study developed by Ellen Macarthur Foundation, one of the main organizations on the subject, the concept of circular economy brings an alternative to the economic model "extract, produce and waste", which shows signs of exhaustion. In this context, it is essential to think of ways to separate economic activity from the production of finite resources and reduce the generation of waste.
The circular economy is based on three main principles: eliminate waste and pollution, keep products and materials in use and regenerate natural systems. In addition, it can be applied at different scales – for small and large companies, those operating locally or globally, among others.
The case studies produced by the Foundation indicate four basic elements for the consolidation of a circular economy:
Development of circular design skills to facilitate reuse, recycling and the use of materials at different stages of production. Circular design can be understood as a new mindset for the creation of products and services, focusing mainly on creative solutions that generate competitiveness for companies and the regeneration of the planet. The diagram below shows the different stages of circular design:
Image credit: RSA Great Recovery.
Creation of innovative business models, from different areas, which have the circular economy as a central element, replacing the existing options and capturing future opportunities. These models can be created by companies that already have market shares, as well as entrepreneurs, inspiring the development of new initiatives;
Use of materials in multiple reverse cycles and their return to the industrial production system, involving the logistics of the delivery chain, separation, storage, management of possible risks from the adoption of this model, power generation, among other points;
Establishment of enabling conditions and favorable systemic conditions, such as collaboration, financial incentives, creation of environmental laws, among others.
Elements and challenges to adopt the Circular Economy concept
Bringing the discussion to a supply chain perspective, there is a concern to switch its orientation, previously focused on costs, turning it to the value generated by the investments made. As a consequence,  it's possible to observe an increase in the search for sustainable models, innovation and less impact on the environment and society, that is, other advantages acquired in addition to possible savings in the short term.
The concern is already felt in the daily lives of companies: according to a survey by Gartner consultancy published this year, half of the professionals in this area believe that the search for a circular economy model  will increase over the next two years.
To this end, supply chains need to adapt to the CE model, monitoring the environmental and economic impacts in real time of their decisions, monitoring the use of reusable materials, using and sharing data with everyone involved to improve processes and setting standards and rules to be adopted.
It is important to note that there are challenges to be faced in implementing the concepts of sustainability and circular economy in supply chains. According to research carried out by PwC consultancy, the main three are:
the alignment between performance and incentives for results;
measurement and monitoring;
the development of a strategy and its clear communication
What is the role of the purchasing department?
The concept of circular economy involves the adoption of a series of measures in order to eliminate the production of waste. This is a complex task, as it involves the engagement of many parties involved in the production process.
The purchasing department of a company, responsible for the purchase of indirect materials, can contribute through some actions:
Certification check: make sure your suppliers are aware of these important issues and what they are doing to reduce the impact of waste generation in the supply chain. Choose those that already manage to reuse produced materials or that use renewable energy.
Check the need for purchases: always keep in touch with the area responsible for the company's stock and see if there is any similar material already available in the warehouses. This avoids the unnecessary purchase of materials and the disposal of parts that are stored for a long time, making them unusable. Find out more in our inventory management text.
Reuse of parts: this tip cannot be applied in all contexts, but, if the possibility exists, evaluate with the maintenance sector and consider the purchase of previously used parts. This way, they save more time in the production cycle.
Check other tips in the post on sustainable purchases.
How can you, as a consumer, contribute?
Being aware of these changes in the ways of production, use and disposal of a product is important nowadays. Follow trends related to circular economy and sustainable practices and purchase goods from companies that are concerned with these issues and engaged in finding possible solutions.
As mentioned, there are many variables and parts involved in a transition to circular and sustainable models.
However, it is important that we do our part, reducing the waste generated and discarded in the environment and encouraging producers to adopt measures to help solve this problem. For example, we must adopt practices for recycling and reusing materials and correctly disposing of products such as household appliances, batteries, among other devices that are harmful to the environment.
Keep following Soluparts blog to learn about global trends regarding supply chains and best practices needed for purchasing departments in the new era.
To go deeper into the topic of circular economy and contribute even more to this new system visit the website of The Great Recovery Project.
---
The impact of shared economy on supply chain

In recent years, we have witnessed an increased attention to the shared economy, activity that relies mainly on digital platforms in order to facilitate transactions and grant temporary access to goods and services, changing the way society comprehends the concept of property.
As a consumer, you must have already used this type of service, when requesting a vehicle to travel or booking an apartment for a vacation, among other numerous examples. These changes are also felt by companies: within the digital age, there is an increase in the volume of Opex demands (expenses with services), to the detriment of Capex (capital expenses).
Along this line, organizations start to rent instead of buying equipment that will probably become obsolete soon due to technological advances, to lease a property instead of buying so it is possible to change the area of ​​operation faster (a region that was previously interesting for the business may no longer be in a short time). To understand more about this issue, read our specific post on the topic.
This significant paradigm shift, viewed as a growing trend for the upcoming years, is being driven by digitally native companies, as they have more responsiveness in dynamic and complex environments, with their business models based on relationships with different partners and earning commission for each service provided (for example, a specific amount for each race requested in the transportation application). This scenario requires large and consolidated companies to adapt to this new reality.
Concepts and trends
The shared economy promotes a real revolution in the way we produce, consume and transport goods. For companies, it brings a series of possibilities in order to reduce operating costs, increasing productivity, among other benefits.
In general terms, it is linked to the possibility for people and companies to contract services for a fixed period of time instead of buying specific material. The sharing itself has already been adopted for some years (for example, competing airlines that use the same aircraft to provide their services). However, the current context has created favorable conditions for the expansion of this practice.
The best known examples are in the travel, car sharing, finance, personal and music / video streaming sectors. However, many sectors can take ownership of these concepts and apply them in their reality.
According to a report published in 2017 by the logistics company DHL, global revenues for this market are forecast to be around $ 300 billion by 2025. These numbers are expected to change as a result of the Covid-19 pandemic, but demonstrate the relevance of sharing today.
There are some elements that help explain the growth of the shared economy in recent years. Among them, the junction between technological development and economic, social and environmental trends (such as the global recession since 2008, the new generation of digital natives and concern for the environment).
Among the technological elements that promote the shared economy are:
Connected mobile devices, such as cell phone, which allows the conduct of business transactions and infrastructure for digital payment in a secure manner;
Verified profiles and online assessments, which guarantee reputation and credibility for the service provider;
Use of platform-specific software and algorithms to drive the customer experience;
Real-time mapping and location of the product to be delivered.
However, there are some challenges regarding the full implementation of business models of this type, such as the trust, transparency and responsibility that must be built between those involved, even in the online environment.
In addition, an important point concerns the protection of the workforce: as it is no longer fixed, but on demand, there is a risk of precarious conditions for the service provider (on this subject, see our article on ethics on supply chain management).
Shared economy in supply chains
In the context of supply chains, the connection between its various participants allows the adoption of new policies for rentals, transportation, storage and personnel management, helping to reduce costs and emissions of polluting gas.
In addition, supply chains become critical with the growing need to accelerate order's schedules. As a solution, the implementation of multiple distribution centers and shared trucks is highlighted.
In this way, partners can store goods from your company, reducing the distances and size of cargoes to the delivery address. The reuse of resources and the shared shipment of orders also help to avoid waste, with the use of empty trucks on return trips.
Information agility also helps in this case, with real-time connectivity and order tracking. After delivering a shipment, for example, a driver can check if there are any demands to send last minute orders to its destination (being able to serve several customers up to the vehicle's load limit).
Other suggestions for using the shared economy in supply chains are:
To expedite the receipt of a material, the company can partner with third-party delivery services that guarantee delivery on the same day or as soon as possible;
Find new and innovative ways to handle unsold inventory, such as renting it to other companies, and collect data to detect future trends and demand forecasts.
What about the indirect materials purchasing department?
Sales have a growing influence on business management, being responsible for monitoring suppliers, managing risks, identifying opportunities and continuously evaluating the supply chain to add value together with the different areas.
For buyers of indirect materials, there are some possibilities for sharing excess resources, tools and skills to maximize efficiency collectively:
Identify new suppliers (prioritizing the most innovative ones) and find opportunities to share resources;
Understand the ecosystem well and who is involved in it (companies selling products, competitors, carriers, among other actors) to share knowledge and innovations;
Use technology to your advantage. The use of management software provides organizations with the necessary insights to adapt to the growing influence of the shared economy;
Always check if these possibilities are in line with the company's legal policy, avoiding problems with hiring this type of service;
Train your team to assess business opportunities of this type and know how to mitigate possible risks that arise along the way (such as a delivery delay). The shared economy is founded on a process of intense technological change, but it needs to be accompanied by a change in people's mentality;
Consider outsourcing, that is, outsourcing some functions and activities to specialized companies, and share the responsibilities involved in the acquisition process.
Conclusion
Shared economy is a strong trend that is here to stay. This movement is being driven by new companies with new business models, requiring the adaptation of mature companies.
For supply chains, there are multiple possibilities related to sharing: companies can hire services of this type, competitors can share resources and equipment to maximize efficiency, or even count on each other to supply specialized components, among others.
The GoShare business model is a case of  success in this type of business. With it, you can hire drivers to help load, transport and unload materials in major cities in the United States.
It is important to note that these models are seen by experts as a complement to the current chains, not a substitute. In other words, they will help improve productivity, but they cannot be seen as the solution to all problems.
Another suggestion is to have a company specialized in the acquisition of indirect materials worldwide, such as Soluparts. Try our services by sending your requests for quotations.
---
How to apply Agile methodology in the purchasing department
The current economic scenario requires faster responses from both companies and their employees. Aspects such as late deliveries of indirect material, for example, can generate a series of problems within the operations chain, impacting productivity and, consequently, financial return.
In order to try to respond to these demands, the Agile methodology becomes fundamental. In this text, we talk about the main concepts of agile mindset and give some tips on how to implement it in the purchasing sector.
What is the Agile mindset?
There are many cases that can exemplify the moment we live in: considering the field of technology, for example, extensive communication networks have been developed that allow instantaneous interaction between individuals in different parts of the world. Regarding the economy, we have seen supply chains become global, influencing and changing processes that involve a number of actors (suppliers, buyers, logistics companies, among others).
There are many experts and academics who seek to conceptualize what we live in the modern world. An example is the term VUCA, created by the US military to define scenarios and contexts of war, which has come to be used as a business strategy as well – long story short, VUCA is an acronym composed by the first letter of the words: Volatility, Uncertainty, Complexity and Ambiguity.
More recently, in order to expand this concept, the term MUVUCA was also introduced, with the addition of two new elements: Meaningful (all actions are guided by a purpose as a result of the search for a meaning for life and the world) and Universal (concern about the global impact of what we do).
In order to find a way to follow up a reality in constant change, the agile methodology emerges: coming from the Information Technology sector, it seeks to reduce the rigidity of traditional organizations' processes and procedures, encouraging smaller and faster deliveries, constant reviews and collaborative work. Read our Agile Supply Chain article to understand more about it.
What are the agile principles?
Even though it emerged in the IT area, the set of principles and processes that make up the agile methodology started to be used by different types of departments and organizations. In the purchasing area it is also incorporated as an alternative to the traditional model of acquisitions.
It is important to emphasize that the adoption of agile thinking is not an easy task, it requires organizational changes and the willingness of employees to change. The use of this methodology also depends a lot on the context, but there are some topics that can be applied in all situations:
1- Consumer / customer satisfaction is the main element: highest priority, with a focus on deliveries happening correctly and in a short time. This customer or consumer can be thought of in many contexts: in the case of purchasing indirect materials, for example, it refers to the company that needs a spare part to continue its production.
2- Change as an opportunity: this new way of dealing with challenges is extremely important, regardless of the context in which the change occurs, helping to increase the competitive advantages and the satisfaction of the clients served. The focus now is on solving a problem and not on the problem itself.
3- Speed ​​and value go together: in short periods of time, high value-added deliveries must be made, whether the value is tangible or intangible. These deliverables can be products or services resulting from a process or project, which must be regularly revisited with updates. Here, "value" can be understood as the customer's view (or expectation) of benefits and sacrifices in relation to what is offered.
4- Collaboration overcoming conflict: members of a project must develop the team mentality, in order to guarantee the transparency of communication and the shared commitment to guarantee success.
5- Power to people: projects are built and led by people and teams engaged. That is, they must be given the tools and working conditions necessary to succeed and complete the assigned tasks. Soluparts already understands and applies this concept since its creation, reflecting it in our purpose: Empowering Buyers, a maxim that reinforces the company's focus on customer satisfaction.
6- Interpersonal focus: face-to-face communication is the most efficient way to share information between teams. Working with emotional and cultural intelligence can be very relevant in this case.
7- Demonstrable values ​​and results must guide each project: deliveries that meet or exceed expectations in terms of precision and value (tangible and intangible) become useful references for future initiatives and projects.
8- Keeping activities stable and sustainable: while delivering value is a priority, processes must be developed and optimized from a sustainable perspective to ensure that everyone is involved in a stable manner, without surprises that hinder decision-making.
9- Continuous improvement ensures agility: processes must be increasingly efficient through regular changes.
10- Simplicity is an essential element: maximizing returns using the least possible resources.
11- Self-managed teams are more successful: better results come from agile teams that are able to organize themselves.
12- There is always room for improvement: reassessing processes and making necessary changes to bring more efficiency and effectiveness are always welcome.
The twelve principles shown above, are based on the Agile Manifesto, which is the basis of mentality and all agile methodologies around the world. These principles were designed and coined by the Agile Alliance, a global non-profit organization committed to supporting people who explore and apply agile values, principles and practices to make the development of solutions and projects more effective, humane and sustainable.
This alliance was created by a group of 17 developers who, at a meeting in Utah, USA, from February 11 to 13, 2001, developed the Manifesto for Agile Software Development. Read more about the Manifesto and its principles on the alliance's official website.
Agile thinking in the purchasing department
Unlike traditional models, most commonly focused on cost reduction, Agile thinking in purchasing seeks to generate value by supporting the organization's objectives and business needs. Considering some crucial aspects of the procurement sector, it is possible to raise the main differences between the traditional and Agile forms of purchasing:
Deliveries:
Instead of fixed and extensive planning and documentation, with the Agile methodology, a more responsive, objective and iterative position is valued, attentive to the real needs of the moment. Thus, identifying priorities becomes very important for purchasing employees.
Contracts:
The focus should be on elaborate more collaborative terms and built stronger relationships with suppliers, having as a result the gaining of shared success (questioning the competitiveness and rigidity present in traditional format contracts). Learn more about the topic.
Supply chains:
They have to be iterative and responsive, in other words, suppliers can be changed after a round of work, as required by changing circumstances. On this topic, see the article we have specifically prepared on the application of agile methodology in the context of supply chains.
4 steps to make your purchasing department more agile, today
Below are some ways to make your purchasing process more agile:
1- Daily meetings at the beginning of the work day: lasting between 15 and 30 minutes, these meetings help to establish the day's tasks, encouraging collaboration between team members to solve possible problems. In many companies, to encourage agility, it is proposed that participants remain standing;
2- Apply the notion of sprints, which would be small projects or project fragments, sequences of iterative work (with repetition of actions) in order to have a more compartmentalized notion of the whole, speeding up possible reevaluations and changes in the acquisition path;
3- Definition of priorities: in the face of frequent changes within the company, establishing priorities and regularly reviewing them helps to streamline the purchasing process;
4- Software that helps in Agile management: technology can help centralize data related to a purchase, in addition to facilitating communication and alignment between dispersed teams. There are a series of programs aimed at the application of Agile methodology in companies.
Conclusion
In this article, we show how Agile methodology can help a lot to optimize the projects and processes of purchasing departments. Even though the method was originated to meet the demands of software development, many business areas have adopted these guidelines, resulting in more effectiveness and efficiency. Responding quickly to market changes has become a competitive advantage.
The purchasing department has a lot to learn from Agile, but for that it is necessary to be sure that its organizational culture and professionals in the area are flexible and resilient. To help you optimize your purchasing department, we suggest the following readings:
Solving the 5 main problems of the purchasing department
4 ways to improve the management of indirect materials purchases
Strategic Sourcing: improving the purchasing process
The role of Strategic Force's in Procurement 4.0
Another way to streamline the activities of your purchasing department is to count on a company specialized in the search for spare parts (MRO) from more than 15000 brands anywhere in the world, such as Soluparts.
Contact us today to find out how we can help your company!
---
How to make Supply Chain more ethical?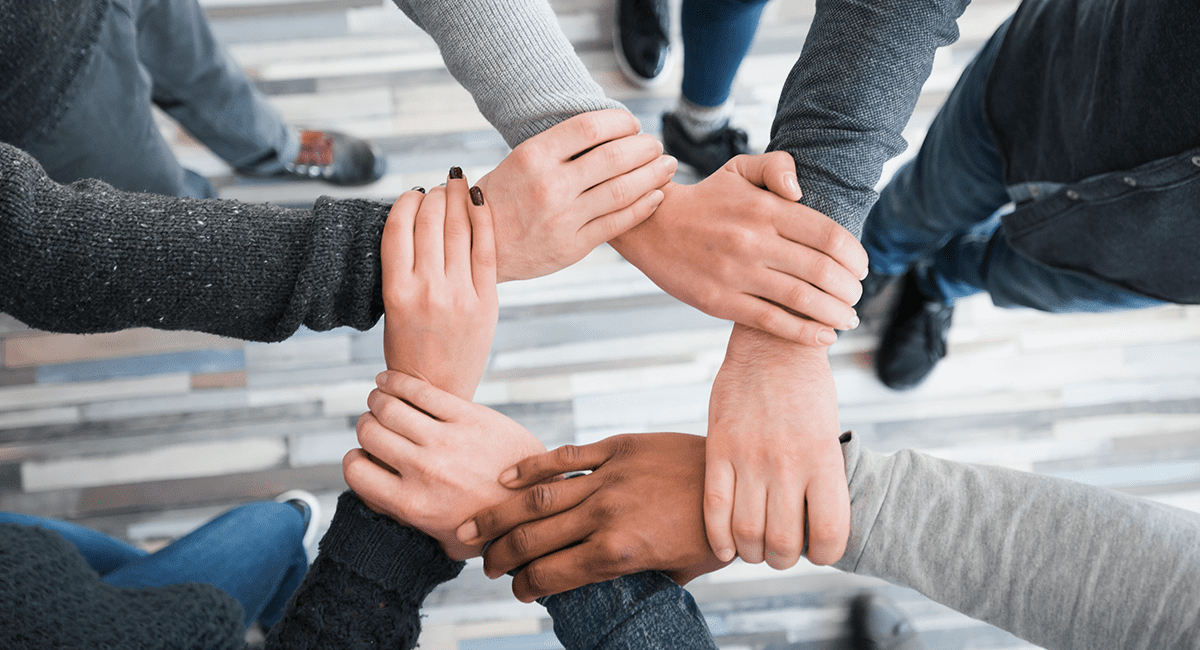 The current economic scenario poses a number of challenges for organizations' supply chains. In previous posts we discussed some trends related to the need to bring more agility to projects and processes, the insertion of advanced technologies in operations, among other topics.
In this post, we talk about how to make Supply Chain more ethical. Actors such as governments, activists, the media and the employees themselves are increasingly checking the social impacts of companies' actions. Therefore, it is necessary to create strategies to manage the growing external and internal pressures.
Concepts and trends
Making business operations more ethical is a topic widely discussed by experts and professionals from different fields. Responsible business conduct must be assimilated by different areas of organizations, such as marketing, finance, logistics, among others.
Companies, even if focused on profit, also need to be concerned with the social impacts generated by their actions, that is, issues such as sustainability and interaction with their different audiences have become a priority agenda for everyone. There is also attention to the environmental issue, presented in our texts on sustainable purchases and circular economy.
Companies' supply chains also become a sensitive issue. Because they are currently global and complex, it is common to see unethical actions taking place without the company's knowledge, damaging the corporate image and generating, in many cases, legal problems.
Therefore, it is important to know what all the parties involved are doing, ensuring that everyone fulfills their responsibilities.
There are many recent cases that serve as an example of "unethical actions": in recent years, we have seen on the news organizations that had industrial plants in developing countries being exposed for hiring labor in regimes similar to those of slavery, violating human rights, or for doing unfair and predatory business with small suppliers.
And this type of conduct is being questioned more and more. Today, buyers of indirect materials, for example, are better informed and ask the following questions of suppliers during the purchasing process:
Do you trust your suppliers and supply chain partners? Do you keep your word about ethics and morals, regardless of possible additional costs?
Does each link in the supply chain care for its workers with fair pay and workloads and ethical conduct at work?
If unethical behavior is discovered, how will it be remedied? Will each partner in the supply chain work actively to ensure that it is corrected?
This way, strategies related to corporate social responsibility become a guide to address the following concerns:
Elimination of child and slave labor;
Safe and hygienic working conditions;
Fair wages and working hours;
Rules to combat bribery and corruption;
Ethical purchasing.
There are a number of approaches that help mitigate the topics mentioned above. One is Fair Trade, an economic system based on fair trade relations for those involved, especially small producers and workers from peripheral countries.
The idea is to allow economic development and an increase in the well-being of all, unlike the traditional model focused on maximizing profit. Fair trade allows for more balanced exchanges between those involved, helping to reduce poverty and promoting awareness of socially responsible consumption.
Through a certification issued by the International Fair Trade Association, products that meet the criteria receive an identification seal. These products do not need to be necessarily related to the food sector. Know more about the subject.
How to develop ethical Supply Chains
Recent studies confirm the importance of adopting an ethical conduct in supply chains:
According to Nielsen's Global Corporate Sustainability Report, up to 66% of people are willing to pay more for products that have positive social and environmental impacts. Another report found out that customers were willing to pay an additional amount of up to 25% for "ethical" products which were made fairly;
A study by the Association for Supply Chain Management (APICS) indicates that 83% of professionals in the field consider ethics to be an important element in their work;
In addition, according to the APICS survey, 71% of companies have a code of conduct for their supply chains, but only half of them apply it;
It was also observed that 70% of the interviewees have policies to understand the conditions of production of the materials, but only 43% understood the operations of their suppliers;
Estimates by the Organization for Economic Cooperation and Development (OECD) indicate that companies gain value by adopting ethical measures. In response to these challenges, the institution has prepared a document with guidelines for organizations to promote ethical supply chains. For more information click here.
These surveys show how crucial it is for organizations to bring more transparency to policies and practices related to supply chains, making them more ethical and socially responsible.
To this end, professionals in the field must be attentive to the forms of hiring, working conditions, among other points, in addition to being able to identify misalignments in their ethics policies and take action towards them. To go deeper into the topic, also read our article on compliance.
Tips for ethical Supply Chain and Purchasing departments
The Purchasing department plays a strategic role in companies' supply chains. By being attentive to the issues discussed in this post, it also has the opportunity to attract more value, by negotiating fairer agreements with small entrepreneurs or poor communities, for example.
Our suggestion is to offer more and more operations with this concern, focusing on:
Implement contract codes and fair contracts with their different partners;
Access information about your suppliers and their activities in order to check their behavior history. Click here for tips on how to manage your suppliers with excellence;
Check national and international laws of the places where your company operates, avoiding legal problems related to unethical actions;
Make your information available to the public by turning it more transparent;
Use technology to your advantage, with the use of softwares to assist in the management of your acquisitions, with data on suppliers;
Have a team trained with ethical thinking, able to conduct fair negotiations with all suppliers.
What can you do as a consumer?
It's our role, as consumers, to be aware of the important issues raised in this text. Businesses are increasingly oriented towards the satisfaction of their customers, and they are increasingly informed and engaged in social and environmental issues.
Therefore, keep an eye on the news on the subject and purchase products from companies that conduct ethical business and respectfully treat their suppliers and employees. External and internal pressures are also an important way for companies to change companies, and today there are different mechanisms for dialoguing with them (such as social media).
To learn more about new-age trends in supply chains and indirect material purchases, follow Soluparts' blog.
---
What lean supply chain management is – and why it matters
Defining the best supply chain strategy for each company is not an easy task. Although the objectives are known (more efficiency and lower costs), it is necessary to be careful when determining the best way to achieve these objectives effectively.
But before that: why does this subject matter? "Lean Supply Chain Management: a handbook for strategic procurement" author Jeffrey P. Wincel says the answer is simple: costs and margins. He cites as an example the fact that, in a manufacturing company, supply costs represent approximately 50% of the cost of goods sold.
In addition, he says that there are a lot of misunderstandings regarding the subject, mainly because many companies focus essentially on the lean manufacturing process and do not pay enough attention to the topic in the supply chain.
In order to bring more light to the theme, Soluparts gathered some information about lean supply chain management and clarified the main differences between this model and the traditional one.
What is Lean Supply Chain Management, and why implement it?
To determine the best strategy for your day to day, it is necessary to understand more about each of the approaches used in the market.
The Lean Production System is derived from the operations model called "The Toyota Way" that was born in Toyota's plants in Japan, in the 1930s, as an alternative to Fordism. Its objective is to reduce costs on the production line, establishing minimum stocks and performing tasks in order to minimize waste and eliminate unnecessary processes. It seeks to map the tasks and allocate them in such a way that the whole process is optimized, whether through the specialization of labor in a specific phase, or the union of more phases in the same workstation.
Forgotten for some years, the theory was recently appropriated by the most modern project management philosophies, and today, it is adapted for different areas. The term "Lean" was coined by John Krafcik in 1988, and eight years later, it was defined by James Womack and Daniel Jones to consist of five key principles. They are the following:
Generate value for companies and their customers. Although it seems like a simple task, most organizations fail to "guess" what customers need and how they want it.
Value flow: from a clear study, you should map which steps add value to the product being developed. That way, you can avoid waste and make the entire workflow more efficient.
Continuous flow: production itself, without interruptions. Serving the customer at their maximum demand leads to lower inventory levels
Targeted production: based on improvement and the customer experience, the company starts to produce only what customers need, reducing inventory to the maximum.
Continuous improvement: search for constant improvement of processes, always seeking the state of "perfection" in terms of added value delivered to the customer and reduction of waste.
In the same vein, lean supply chain management is an approach that aims to extract maximum productivity from all agents involved in the supply chain. It stands out mainly in terms of costs and margins, bringing greater efficiency within this environment and providing the ability to transfer supply chain funds to other areas within the company.
According to McKinsey, in a recent study, operations that focus on this type of approach have gains on two fronts: they can control excess costs and can improve customer service and customer satisfaction throughout the process – as they acquire extensive control of the supply chain. Improving points such as services, delivery times and frequency of services are some examples of this.
The North American consultancy cites the example of a pharmaceutical company, which reduced total transport costs by 25% to 30% by taking this approach in different countries.
Agile supply chain and COVID-19
The issue gains fundamental importance in the face of the new digital age that we are living in and, more specifically, in a pandemic context, in which different companies are studying the best way to transport inputs such as vaccines and medicines in the most efficient way possible.
In an article published on the Forbes magazine portal, Michael Mandel, an economic strategist at the Progressive Policy Institute, argues that supply chains should be made shorter, contributing to an increasingly sustainable production and making the most of available resources.
Soluparts has dealt with this topic previously, showing some perspectives for the supply chain that is increasingly agile and productive in a post-pandemic context.
Points such as the digitalization of scenarios (with the forecast of increasingly aggressive cost cuts for different sectors), the adoption of a strong digital presence and clearly examining the risks that each business must suffer over time are essential points to maintain a strong and effective supply chain – and lean supply chain management can help with that.
Attention points
Despite bringing numerous benefits, lean supply chain management also brings challenges. For companies that do not have full knowledge of their supply chain – or do not have the possibility to clearly standardize all processes that are followed for a long period of time – the methodology is not recommended being applied, since, as soon as there is minimal interference within the chain, productivity and efficiency gains will be lost.
In addition, if the volume of items transported increases dramatically from one day to the next, the approach will need to be carefully reviewed, since the physical location of the transport must be overloaded. If there are no previous studies on this, the "urgency cost" can result in increased expenses with transportation and overtime for employees.
Therefore, it is necessary to make a complete and effective study before implementing the methodology within any company. In a Harvard book on the subject, there is the quote: "before developing the supply chain, consider the nature of the demand that your product requires".
How to implement it?
According to McKinsey, there are six pillars that must be observed to implement this type of strategy within the company. Most of them are pragmatic and require little financial investment from companies. See below:
According to the North American consultancy, they can result in:
– Better processes: Although resistance to changes and decreased efficiency is common, it is possible to obtain significant changes in logistics when re-evaluating each stage of production. For example, on many orders, product separation and packaging processes can be combined, reducing steps and optimizing transportation and space.
– Train people: By having trained people and a better organization of workspaces – avoiding excess people in periods of low demand – it is possible to increase efficiency by 15%. Some companies have achieved even better results with the extra help of temporary employees, usually students.
– Interaction with third parties: deposits are not islands. To operate efficiently, a distribution center must effectively interact with three main groups: suppliers, internal and external customers, and with other sectors within the organization itself. Understanding demand, again, is an essential step in coordinating this process.
– Flexibility: Many locations choose a unique approach to warehouses, rather than segmenting them according to the types of products required by the customer. But it is worth paying attention to that. A warehouse from a pharmaceutical company was able to reduce order processing time by 20% simply by eliminating very high shelves.
– Sense of ownership: Outsourcing is a common strategy for companies that do not have distribution as an essential competence. However, many of these businesses tend to have a less personalized and more general approach, which can create collaboration gaps between suppliers and customers. Therefore, by closely analyzing these processes and creating a sense of ownership, optimization will be easier to visualize and achieve.
And, if you are interested in getting deeper into the topic, the Massachusetts Institute of Technology (MIT) provides an online course on the subject. Find out more here.
Conclusion
In addition to bringing more cost efficiency to companies, lean supply chain management can make the supply chain even more resilient. In an article recently developed by Soluparts, we identified seven ways to make the supply chain even more resilient over time.
In the article, points such as adopting a centralized flow of processes and attention to data appear in a fundamental way, contributing so that more and more companies can adapt to the challenges of the new digital age and have maximum efficiency within their daily lives.
Check out our content about the five main trends that are revolutionizing supply chains.
---
How to escape the "herd behavior"?
Implementing new technologies is always a big challenge: there is often a tendency to think that new approaches may not work and that "if it's not broke, don't fix it". However, it is not possible to pursue this type of thinking for long – especially in a society that changes at the speed of light with daily new technological discoveries.
In the last few months, Soluparts brought several trends that should soon dominate the market, promising to break paradigms, optimize and streamline processes making companies more competitive. Some already seem closer to reality, like big data – able to help manage complex purchases – while others, like blockchain and supply chain 4.0, still seem like a privilege of few companies in the current scenario.
Before implementing any of them, there is an essential step: analyzing the return and viability of each new technology or process that shows up on the market in view of the capacity and response time of the sector or company in which you operate.
In this article, we will discuss some tips for you to follow when adopting any of these new trends, so that the process is beneficial for your company.
What is the herd effect?
In his book The General Theory of Employment, Interest and Money (1936), economist John Maynard Keynes presents an analogy to the "herd effect" in the financial market, related to a "beauty contest": imagine a hypothetical contest with 100 candidates, in which whoever chooses the six most beautiful would win a prize – that is, the winner is the one who can guess what the general opinion will be about the most attractive candidates.
In the financial market, things work in a very similar way: successful managers often have to understand which investments should be made according to a "general" opinion and view, rather than considering their personal taste solely and exclusively.
With the development of society, this effect of "understanding what the majority thinks" can be applied to different segments and situations. In order to understand it a little better, a 1992 MIT study tried to come up with a model capable of capturing the herd effect and understanding how people act.
According to the study's author, people tend to use the other people's information to make their own decisions – instead of using their own information. At one extreme, this can have serious effects, as people would almost completely abdicate their opinion to follow only that of others.
Thus, the need to combine market information and going after one's own needs is clear, adapting them to the context of each company. Otherwise, the chances of failure are immense.
In the 21st century, the information age has conquered different companies – and the apparent need to invest in them in all sectors, without a clear strategy or very well-targeted benefits can have discouraging consequences.
In a 2019 study conducted by McKinsey, it was found that digital transformation goes wrong in 70% of companies. For Harry Robinson, senior partner at the consultancy, aligning people's behavior in relation to new technologies and processes is one of the main obstacles to success.
In the supply chain
Understanding the impact of supercomputers, augmented reality and other issues is no easy task. Knowing where to invest is a major task – especially in the pandemic, a time that brought so much crisis to different sectors.
For Michael J. Jacobides and Martin Reeves, in the current context, companies that seek to emerge stronger in the face of the troubled economic scenario must develop a systematic understanding of changing habits. That is, once again, the dimension of people taking on an essential role.
Thinking about the sector themselves, not all the technology in the world will be able to work in organizations that do not have trained and aligned people to use them in the best possible way – there is no point to invest in VR glasses if employees who participate in the experiment are overwhelmed: augmented reality has to be very well-thought-out in order to bring benefits when mapping the storage of stocks and deposits; similarly, chatbots may not be the best alternative for communicating with customers, for example.
"Unless we are sensitized to new habits and their indirect ripple effects in the face of the current scenario, we will not be able to identify weaknesses, and we may miss opportunities to get a head start and shape the market", the authors point out.
Given this principle, it will be necessary to constantly refine the value of the supply chain, relying on clear and effective communication with all the agents involved in this process. Thinking about ways to share resources, for example, can be a turning point in post-covid-19 society. In addition, attention to startups and niches will be essential.
How to escape the herd effect trap?
It is possible to summarize this article in three main points:
Calculate return on investment
Measure where the investments will be made, research the tools necessary to implement them and align within the company how it will be done.
Study and analyze the applicability of this trend in the market, in the supply chains and in your industry and, if possible, benchmark with those who have already succeeded in adhering to this new technology.
Analyze your company's organizational culture
Analyze if your company has the organizational mindset and culture for adopting that specific trend. There are trends such as the use of virtual reality and augmented reality, which have worked very well for automakers like FIAT, for example. Still, the process is very new and there are very few professionals who are capable of managing its usability available.
Robotics is another technology that, despite being widely adopted in several industries, needs technically qualified labor for the new operation. Learn more about the subject.
Given this scenario, it is essential to ask yourself: is this really necessary for my company? Will people have the necessary tolerance to learn from it? Among other questions.
Avid Fads
Try to understand if this trend will really succeed or will be temporary. Looking at the technical side of the issue, adhering to a tendency quickly – as well as letting it go quickly – can be a good strategy for early adopters.
Getting the business "on track" as quickly as possible after a failed attempt is the best way to avoid wasting talent and capital in the organization.
To help you research new market trends – especially in the supply chain – follow the Soluparts blog. In addition to the latest news, we also bring negotiation and career development tips, so that you are always ahead!