Also available in:

Português

Español

Deutsch
AREAS OF ACTIVITY
AUTOMOTIVE INDUSTRY
Obsolete or discontinued spare parts
The Automotive Industry, as well as other sectors of the economy, is making great efforts to ensure the sustainability of its products by adapting its assembly-lines and manufacturing procedures to the most developed processes of industrial automation and control.
At Soluparts we have the experience of fast and efficient supply of parts, equipments and systems of control and automation for the automotive industry. PLCs, servo motors, frequency inverter, human-machine interfaces (HMI), proximity sensors, safety barriers and many other equipments that may not have distributors in your local market – or are obsolete – but are essential to this important industrial market.
We work with several brands, and we can offer reduced lead times and excellent commercial conditions.
Understand the service offered by Soluparts
Soluparts is a global company with offices in Germany, Brazil, Hong Kong and the USA. We connect your company to the main manufacturers worldwide. Specialized in procurement and delivery of all types of industrial materials (MRO – Maintenance, Repair and Operation), we have access to thousands of products and suppliers around the world, offering our customers a fast, reliable and modern supply chain service, the best in the market.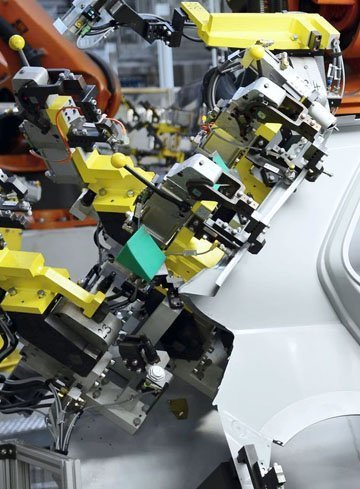 Our structure is focused on providing our customers a complete solution for the supply of spare parts of several industrial lines. Our services are based on three main pillars:
LOGISTICS
: MUCH MORE THAN TRANSPORTATION
SOLUPARTS puts at its customers' disposal specialized logistics departments, located at commercial centers around the world and focuses on the following principles:

Permanent contact with all of our suppliers to ensure promised delivery terms are kept
Shipment consolidation ensuring a reduction of freight costs and customs operations

Rigorous verification of all products guaranteeing that shipped items are according to customers' requests
Direct contact with the logistics departments of our customers to ensure all documents and exporting procedures are following its requirements