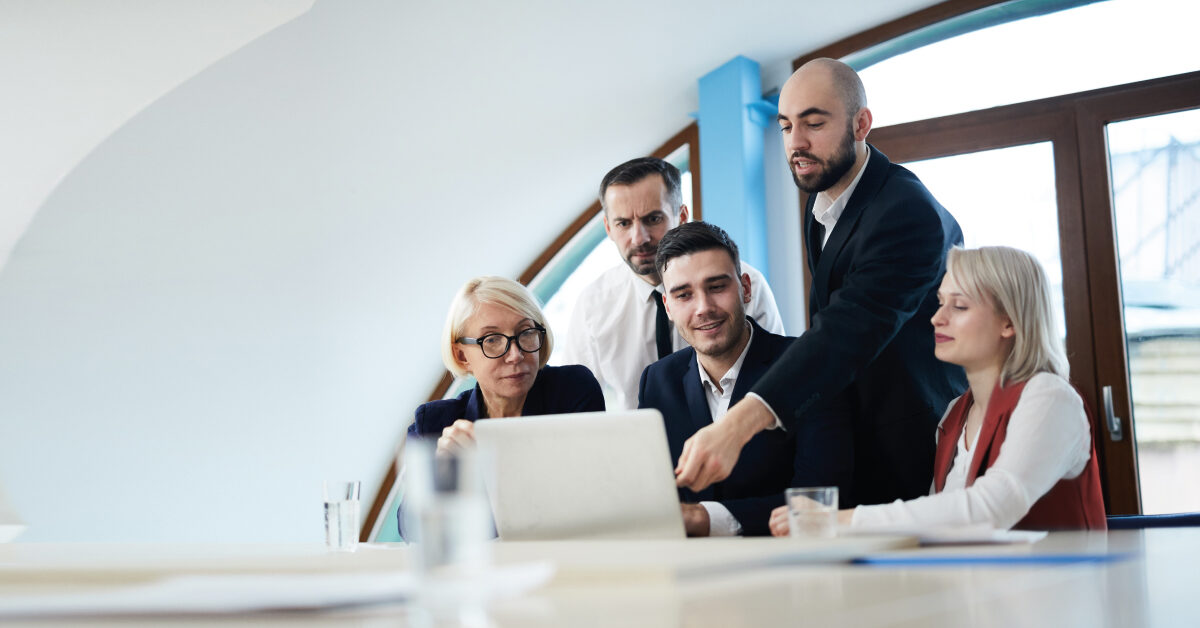 The term digital transformation already permeates all positions, industries, and sectors. Even so, companies face the challenge of adapting to this reality and successfully employing new technologies to find a better way to meet the needs created by the complex and rapid changes that the market has been facing.These changes have created new opportunities for innovation, but they have also created incredibly high customer expectations for purchasing products and services, not only related to price and quality, but also to the value embedded in them.
True transformation is much more than just hiring software and digitizing documents and transactions, it also involves new digital skills, rethinking processes and relearning.
A change management program that must act on an ongoing basis is critical. In the past, business plans took 5 years to be restructured, but today we must be alert to do it at all times — which may include small process improvements or even more robust and dynamic risk management.
Digitization and international trade
Digital commerce is not, by itself, something new. Digitally enabled transactions, both in goods and services, have been part of international commerce for many years and often raise the same or similar issues as non-digital transactions.
This is because digital commerce is not only about services provided digitally, but also about the rise of traditional commerce (including the supply chain) through increasing connectivity.
However, the scale of transactions, the emergence of new (and disruptive) players and business models are transforming production processes and industries, including many actors that were previously little affected by globalization.
According to authors Lopez-Gonzalez and Jouanjean, although there is no single, recognized and accepted definition of digital commerce, there is a growing consensus that it encompasses digitally enabled transactions in the commerce of goods and services. They can be delivered digitally or physically anywhere around the world, connecting businesses and customers from various countries.
Digital commerce includes business-to-business transactions, encompassing global value chains, as well as business-to-consumer or business-to-business transactions through online platforms, all of which are fundamentally supported by data.
Tracking Global Digitization
Of course, digitization is important for commerce, and commerce is important for the spread of digital technologies around the world. However, measuring international transactions has always been difficult, due to the lack of knowledge of the teams and the lack of tests regarding the best technology to be used, due to the rapidly increasing complexity of supply chains.
A scenario analysis will make it easier to measure these transactions, helping you to more assertively determine which technologies should be used to optimize your department's operations.
A growing number of companies are already part of this movement, but there are considerable differences between industries and countries, and much remains to be done to unlock the potential of digital commerce in developing countries.
Some Benefits of Global Digitization
Digitization is linked to greater commercial opening, selling more products to more markets, according to Lopez-Gonzalez and Ferencz. A 10% increase in "bilateral digital connectivity" raises trade in goods by almost 2% and trade in services by more than 3%.
Digitization also increases the benefits that can be drawn from regional trade agreements (RTA). When combined with an RTA, a 10% increase in digital connectivity increases exports by another 2.3%.
It is indisputable that digitization has reduced the cost of engaging in international trade, connecting businesses and consumers, helping to spread ideas and technologies, and thus facilitating the coordination of global value chains.
There is currently a growing increase in small orders and lower value digital services being traded internationally. More services have become tradable, and goods and services are increasingly grouped into "smart" products.
These changes bring with them new challenges, going beyond managing digital disruptions to ensuring that the opportunities and benefits of digital commerce are shared more inclusively.
Global digitization and post-pandemic economic recovery
The effect of the pandemic on international freight movement was a major contributing factor to the more than 9.2% decline in global trade last year (2020).
Thus, digital solutions are a crucial element to help increase supply and demand, for three fundamental reasons:
Rapid changes

in the supply and demand schedules for goods required the development of instant solutions for merchants.

The hampered global commerce environment and rising trading costs have led customers to demand more continuous and comprehensive commerce service from

logistics teams

. Companies are now rushing to deliver door-to-door solutions for a better customer experience.

The increase in customs controls required commercial entities to revitalize

public-private cooperation

to allow for smoother trade. This has required an unprecedented demand for knowledge transfer and capacity building from the private sector to support governments in adapting to new business challenges. 
While beneficial, digital solutions are not a miracle formula for commerce and must be supported by broader political action.
The government's need for alignment was compounded by the pandemic and the ensuing atmosphere of mistrust regarding the integrity of goods entering a country.
Next steps
Looking ahead, it is imperative to think disruptively about how goods and services can move around the world and, in turn, improve the resilience of global trade. Partnerships and agreements will help to bring the dots together to achieve satisfactory and inclusive results.
As we emerge into a new business environment that has been completely transformed, bringing organizations together through a series of initiatives and enabled by digital services, will bring sustainable returns to communities and ensure a better future for all.
What can we infer then about commerce in the digital age?
Digitization has made it easier to engage in trade, coordinate Global Value Chains and spread ideas, changing the way companies engage in international trade.
Digital commerce is not new, but it is growing and posing new challenges, mainly so that its benefits are shared more inclusively, therefore increasing trade in goods and services across all sectors and allowing countries to extract more benefits from their Commercial agreements.
While existing World Trade Organization rules and agreements cover digital commerce, there are doubts about how well adapted to the new realities of the digital age are current frameworks. 
Understanding the drivers of this new paradigm for commerce and finding solutions in dialogue with all interested parties will be fundamental to making digital commerce more inclusive for all.
Stay tuned to the main technological trends and innovations for global supply chains by following our blog!
Greater success in the purchasing department is directly linked to a good knowledge of logistics, especially of Incoterms. As much as some companies focus on specifics for most of their purchase orders, having a good understanding of how all those available work can help speed delivery, reduce costs and, above all, contain risks.
It is true that the purchasing department, as part of the supply chain, has strong advice from logistics professionals, cargo agents, insurance companies, among others, but it is the buyer who negotiates and determines which Incoterm will be used in each purchase, and, therefore, what is the company's responsibility for transporting the cargo and the total cost of acquiring the part, which includes transport and charges.
This complete cost calculation is possible through the "total cost of ownership" indicator, which we have already covered in our blog. It includes acquisition, financial transaction, opportunity, logistical, currency fluctuation, and trade regulation costs.
Cost reduction happens when, by mapping this total property value, it is possible to calculate values ​​related to each charge, forecasting the expenses of each involved party, buyer and seller, and evaluating possible savings that can be made by choosing Incoterm. 
In this mapping, consider possible loss costs, such as the recent accident involving the Ever Given. In this case, those responsible for the risks and triggering of the insurance are defined by Incoterm in the purchase order for each product on board the ship.
Incoterms Definitions
We propose a review of the most important points defined by Incoterms and that should be kept in mind during the negotiations of each purchase order. Incoterms:
define the precise moment of the transfer of risk (loss and damage liability) between the seller and the buyer, as well as the transfer of additional costs and expenses.

are limited to matters relating to the rights and obligations of the parties to a sales contract and the respective delivery of tangible goods.

define when and where the merchandise will be available to the buyer.

establish which of the parties must provide the international transport vehicle.

define the functions of each of the parties related to contracting insurance (mandatory in some Incoterms), freight, obtaining shipping and export documentation.

define the critical cost point, that is, the moment of transfer of expenses with transport, insurance, terminal cargo handling, customs duties, in other words, all the amounts necessary to proceed with the operation.
In order to discuss and clarify the main points to be considered by buyers when choosing the Incoterms for purchase orders, we invite Soluparts Logistics leader, Iara Lasmar Chaves, to talk a little about the subject:
The importance of Incoterms in international trade
According to data published by the Brazilian Federal Government through the Ministry of Economy, in 2020 Brazil's trade balance had a surplus of US$ 50.9 billion. But what does this mean? Does it mean that Brazil exported more than it imported?
If we analyze it technically, yes. But what made the businesses so profitable? We know that it is not enough just to export and import, we need to see the situation in a more micro-analytical way.
Such an analysis begins on the terms that will permeate international contracts. Such terms are known worldwide as Incoterms. Incoterms were created by the ICC (International Chamber of Commerce) in 1936, as it was already understood that it was necessary to standardize and simplify international negotiations. In this way, 11 acronyms are formulated that are known as International Trade Terms. Review our article with the definition of each one by clicking here. 
As the name implies, these are nomenclatures that will help determine the transition of responsibility between importers and exporters regarding international freight, insurance, fees and associated taxes.
By determination of the ICC, Incoterms are reviewed every 10 years. The last one we had and which is currently in effect is the 2020 one.
Incoterms are divided into four groups. Such groups are defined by the responsibilities of the parties. Make no mistake, Incoterms must always be viewed from the exporter's perspective.
Group E (ex) – holds the least responsibility for the exporter;
Group F (free) – international transport is not the responsibility of the exporter;
Group C (carriage) – international transport is the responsibility of the exporter;
Group D (delivery) – holds the greatest responsibility for the exporter.
What to consider when choosing Incoterms
Every exporting/importing company must know what each term means. Choosing the ideal Incoterm for your business depends on the act of negotiating, in addition to prior knowledge.
Every purchase process is based on this same principle, and with Incoterms it is no different. So, negotiate! Remember that Incoterms were created as a means to facilitate trade, and not as an impediment to it. By negotiating, both parties have greater chances of leaving satisfied.
Therefore, we recommend knowing in depth the possibilities offered by each Incoterm to negotiate the one that is the most advantageous in terms of risk, responsibility and costs for your company. Keep in mind that liability for damages on the goods has a decisive influence on contracting an export operation.
Calculate shipping costs
In addition to the negotiation, it is important to understand all the adjacent costs of the Incoterm chosen to permeate the transaction. Assuming that in foreign trade, there are fees, costs and taxes that are inherent to import/export, guaranteeing the lowest price per product is not necessarily the best choice if, in the future, there will be a compromise of profit due to adjacent values ​​not considered initially.
Check the credibility of the parties involved
Additionally, it is necessary to take into account that the purchasing and negotiation processes take place with companies that have a history of integrity, commitment and solid values. In this way, the risk for your company is reduced.
International trade agreements
Last but not least, Foreign Trade holds many opportunities linked to trade agreements between countries. This implies expansion of commercial partners, but also specific fees and costs for certain countries.
Government authorities can directly or indirectly influence decisions on which bases to export or import in order to obtain a positive balance in the trade balances of the countries involved. Therefore, entrepreneurs can be led to sell CIF and buy FOB, conditions that, despite implying greater responsibility, favor national insurance companies, for example 
In this case, consulting a shipping specialist is the best option to avoid unwanted expenses at the end of the purchase process.
Conclusively, it is proposed to return to the statement that initiated and inspired the writing of this article. After the above, what is the role of your company in your country's trade balance surplus?
Article written by Iara Lasmar Chaves, bachelor in International Relations, MBA in COMEX and International Negotiation.
https://www.linkedin.com/in/iara-lasmar-35300b179/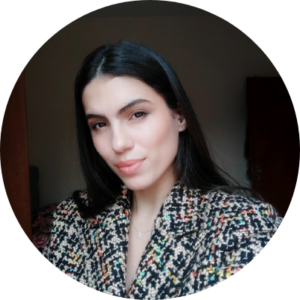 By Iara Lasmar Chaves
Head of logistics at Soluparts
In order to help you choose the ideal Incoterm for your purchase orders, Soluparts has prepared a free infographic with the exact moment of transfer of responsibility and risk for the cargo between buyer and seller in each Incorterm.
We also point out the definitions and specificities of each term. To download this material that will make your routine easier, reduce your risks and save your time, click below: