In a world full of uncertainties and constant changes –
especially after the Covid-19 pandemic
– more and more companies are seeking to achieve the maximum possible degree of resilience: more than remaining competitive, it is necessary to grow continuously.
In a supply chain context, this is no different: in an environment in which companies buy from
suppliers
, who in its turn depend on raw materials from other companies, any change can expose the entire ecosystem. With such complexity, managing risks is fundamental to make the area resilient and capable of conducting new business in record time.
The good news is that there are an increasing number of good practices to be followed to overcome this challenge. Thinking about helping the purchasing professional in this, we list seven essential tips based on what market leaders have been doing on the subject.
Concepts and trends
Historically, the concept of resilience refers to the work carried out by CS Holling, an ecologist responsible for its creation, in 1973. From then on, the meaning that this word carries keeps spreading, being applied in different areas, which range from psychology, systemic thinking and, of course, supply chain management.
With specific reference to this last point, authors Steven A. Melnyk, David J. Closs, Stanley E. Griffis, Christopher W. Zobel and John R. Macdonald, references in the area and authors of the article "Understanding Supply Chain Resilience", this concept can be translated as "the ability of a supply chain to withstand problems and recover operational capacity after disruptions occur."
That is, resilience and recovery form the basis for a resilient supply chain. Looking more closely at these elements, it is possible to understand that:
Resilience

is the ability of a system to totally prevent an interruption from happening or to minimize the time between the start of an unforeseen event and the time to recovery (damage containment)

In addition, the ability to

recover

is linked to the ability of systems to resume production after an interruption occurs. This is done in two stages: after identifying a crisis, there is the stabilization phase and, after that, the return of productive capacities. The final performance analyzed here may or may not acquire the original performance levels, related to the type of interruption made.
Strengthening these two aspects is crucial in terms of productivity and market leadership. Companies with low resistance are not able to identify potential risks quickly, delaying the entire process of the production chain and, consequently, are identified as problematic suppliers.
However, those that manage to adapt these processes within their chain, are often considered market leaders and better quality business partners.
On the buyer's side, this is mainly linked to mitigating risks and finding contingency plans that are elaborated in a proactive way, accelerating the response capacity in case of unforeseen circumstances – or new practices adopted quickly by the market.
How to bring this into your daily business
#1 Exploiting the full potential of data
In an increasingly data-driven society, it is clear that there is potential to generate value from it  also in the supply chain. Even with the constant focus on cost reduction, investing in technology always has the potential to add value and help in decision making processes.
For example: identifying the best time of the year to get parts at the best prices from a specific supplier. In addition to generating preference vis-à-vis suppliers that, for example, have better lead time and better payment terms. The measure can reduce costs and generate more efficiency – contributing to the financial health of the area as a whole and the organization.
This is a basic step when it comes to data. There are companies that have taken advantage of the global crisis to invest in real-time vision, planning and agile methodology. Everything to respond in the best possible way to the challenges of the future, in a healthy work environment, capable of identifying and selecting talents.
#2 Be aware of the nearshoring concept 
Covid-19 and the recent US restrictions on Chinese companies have put many sectors in check. As a result, companies around the world reduced prices and companies started to choose geographically closer suppliers, able to serve them in faster terms and minimizing risks.
The movement gained strength with the restrictions of international trade, but it has been a trend present in the sales ecosystem since the beginning of the 90s, with the slowbalization.
At Soluparts, we help our customers with this task through an extensive network of suppliers spread across the world. We have access to more than 15,000 brands and are always ready to meet the needs of our customers and facilitate their work with the best cost-benefit ratio.
#3 Understanding compliance rules in depth
Supply chains are growing more and more, and as a result, many companies are forced to follow an increasing number of rules and regulations. Understanding all of them may seem like a complex process, but it is necessary to have partners capable of applying them in order to generate the greatest possible security for the purchasing process.
In this sense, Glenn Yauch, a risk specialist at Deloitte, points out that leaving this aside and giving up a complete understanding of the rules is "a step towards disaster".
With that in mind, Soluparts has already identified some compliance benefits for the purchasing department, analyzing how it is possible to go beyond avoiding risks and guaranteeing a more sustainable production chain for all involved.
#4 Investing in Research and Development (R&D)
Companies close to their customers are able to quickly identify their needs. For this to have an effect, they must foster an innovation ecosystem, capable of developing new solutions quickly.
A clear example of this is cited by Gartner when looking at what Lenovo does: the company is working to create a closed circuit of R&D for new products and, today, translates digital actions demanded by its customers into clear orders for its supplier base .
#5 Sharing knowledge with other branches
With more and more companies becoming global, it is essential that the knowledge acquired in the supply chain also gains scale. The purchasing area performs complex analysis, planning and information processing – fundamental tasks to generate efficiency and productivity in different parts of the world, knowledge and analysis that must be shared with other branches and areas such as maintenance, for example.
#6 Proactively establish contingency plans
Instead of thinking only about the negative potential that risks can bring, companies can think about mitigating this component as part of the corporate strategy. To make this task possible, Deloitte recommends that processes be rethought from end to end.
After a careful assessment of the risks that each party offers, it is possible to take advantage of the data collected to identify potential disruptions – be it good practices already recommended by the market or completely new attitudes.
The importance of this can be translated into numbers: According to Deloitte's 2017 global business risk management survey, 74% of organizations surveyed have faced serious problems with third parties (such as suppliers) in the past three years. Up to one in five companies has experienced a complete supplier failure or an incident with serious consequences.
For this reason, it is essential that the purchasing area has contingency plans prepared even before crises happen – in addition to generating productivity, the task reduces the chances of reputation damage.
Bryan Goshorn, senior manager of Financial and Risk Consulting at Deloitte, referred to this as "staying Agile" during the company's Strategic Risk and Reputation practice.
 #7 Adopt a centralized process flow
In areas that are so essential and require rapid adaptation, such as purchasing, implementing simultaneous rather than sequential processes can accelerate the recovery of the area after an unforeseen innovation process.
An article published by HBR exemplifies this by showing the Lucent Technologies case, which achieved significant benefits by integrating the supply chain with other areas of the company directly linked to logistics work, such as engineering and sales, integrating them through the same process chain.
Conclusion
Transforming the supply chain to make it more and more efficient and resilient is an increasingly coveted goal – and more current than ever – for companies around the world. To adapt in the midst of rapid changes and manage risks effectively, it is necessary to invest: in people, technologies and new management models.
This way, it will be possible to go beyond meeting the needs of the company to generate value for the area and make it possible for companies to expand their business performance potential over time.
For more tips on supply chain and purchasing, keep reading our blog.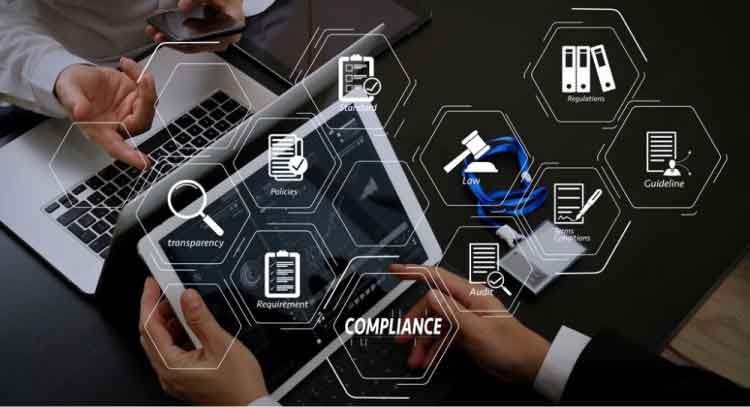 The concept of Compliance, already known in the corporate scenario, aims to adapt companies to legal and ethical rules that guarantee values such as transparency in business relations and procedures. It is also very effective to detect and treat possible frauds, deviations or non-conformities that may happen in the company. 
But what about compliance in the purchasing department? What are its benefits? That is the subject of this article 
Fraud in the purchasing sector 
Among other responsibilities, it is up to the industry to judge the best proposals for the supply of materials, as well as to choose which suppliers will be hired. 
By moving varying amounts of money, these negotiations can open up gaps for unofficial agreements – where the choice falls on the supplier that offers some kind of benefit. To investigate this scenario, Price Waterhouse Coopers (PWC) conducted a Global Survey on Economic Crimes – Brazil. 
According to the study by the consulting and auditing services company, 44% of the companies that were victims of economic crimes in Brazil suffered fraud in the purchasing process. The survey also found that 69% of the victims detected fraud during the selection of the supplier, 63% in their hiring and 56% in the invitation to participate in bidding processes. 
In addition, the survey pointed out the "opportunity" as the main factor to contribute to the criminal practice, since people who commit fraud usually know very well the existing regulations and know how to cheat them, which makes essential the existence of clear policies and training programs focused on ethics. 
Continuing with the data, 64% of criminal attacks are committed by people who work in the company's purchasing department. "When the fraudster is inside the company, his profile is balanced between middle management and team members, both slices with 39%. Members of the executive management account for only 17% of cases," the survey found. 
These data are ratified by Cláudio Marcelo Rodrigues Cordeiro, in his work "Internal and operational auditing: fundamentals, concepts and practical applications", published in 2013. According to Cordeiro, fraud can occur when basic conditions such as intention, opportunity, insufficient internal control, weakness of an ethical policy associated with a weak code of conduct and risk inherent to the activity coexist. 
Importance of Compliance in the Purchasing Department 
The lack of compliance of the company's performance both with the legislation and with its internal policies of good practices, regulations and codes of conduct may result in serious damages such as damage to the image of the company and its reputation in the market, compromise of the company's results and, in more serious cases, criminal proceedings. 
According to the author of the book "Compliance in Brazil: Consolidation and Perspectives (2008)", Vanessa Alessi Manzi, four fundamental preventive and detective controls are required in a Compliance program: 
Establish a code of ethics for the organization;

 

Develop professionals in the capacity to deal with ethical dilemmas;

 

Create channels for identifying unethical conduct;

 

Enabling the discussion of ethical dilemmas.

 
The author emphasizes that Compliance programs are not able to fully prevent illicit acts from occurring. However, risk management allows identifying, assessing, monitoring, recommending and reporting risks and combating them quickly. 
Compliance in the purchasing department 
Below are some practices that will help maintain compliance in the purchasing industry. 
1- Creating a Compliance Program 
The study by Price Waterhouse Coopers (PWC) pointed out that the most effective means of combating fraud is the prevention and mitigation of in-process risks and methods. In other words, the existence of a Compliance program in the purchasing department, establishing a code of conduct, training programs that involve ethical values and disseminate the established standards is essential. In addition to a channel for employees to report what they are seeing wrong, without having to identify themselves. 
The main topics for creating a Compliance program in procurement are: 
Comply with existing laws, regulations and standards;

 

Create a set of standards of conduct and ethical principles that are known to employees;

 

Have clear and precise internal procedures and rules – to be obeyed by the entire team;

 

Create reports that generate information and make the purchasing process transparent throughout the organization;

 

Assist external and internal auditors offering all the items requested in an agile manner.

 
2- Frequent Audits 
In addition to preventive controls and fraud detection, periodic audits are also a good tool within the Compliance culture in the purchasing department. These audits can: 
Avoid exchanging inappropriate favors or gifts between purchasing professionals and suppliers;

 

Ensure proper control by preventing laws from being circumvented – even unconsciously;

 

Verify that what is established in the contract is being duly fulfilled by the supplier;

 

Observe if the business partners also follow compliance principles.

 
During the audit the entire acquisition process is evaluated. The user's request (requirement, quantity and urgency), vendor selection, quotation, negotiation, order closing, physical receipt, storage. In addition to greater transparency, the audit allows improvement in the work of the sector. 
3- Process standardization 
This is a way to reduce loopholes for illicit acts that harm the company. Standardization will also allow the analysis of the strengths and weaknesses of the procurement process, identifying actions that lead to the continuous improvement of the Compliance process in the purchasing department – thus, the company will always be up to date with the changes that have occurred in the current legal norms. 
The standardization of processes requires the structuring and documentation of activities in an archive that will be made available to the procurement team, who will be able to consult it in case they have any doubts or questions. 
4- Partnership with suppliers who practice compliance 
Make sure your suppliers meet specific ethical and transparency requirements and are qualified to maintain a business relationship with your organization. This verification process should be constant, also evaluating performance, and the supplier companies that prove more reliable should have priority in future negotiations. 
This verification can be done with the monitoring of each of the suppliers in meetings, via social networks or verifying the mission and values of the company, for example. 
The implementation of a Compliance program minimizes the possibility of illicit acts in the purchasing department and, in case of such occurrences, fights them more quickly. 
In this process, good supplier management is essential. And the most practical way is to have a company specialized in spare parts. 
Experienced in purchasing industrial materials – and with offices in Brazil, Germany, Portugal, Hong Kong and the United States – Soluparts has access to thousands of international products and suppliers. 
Experience the advantages of having a team specialized in indirect purchases, by requesting a quotation right now!