The term Slowbalisation, created to describe the slowdown in international trade, is on the rise.
Since the early 1990s, when globalization began, it has driven economic growth. Today, however, global trade is slowing down and occurring in more regional terms.
What is the impact of this shrinkage on business and the supply chain? In this post, we will reflect on this topic. Check it out!
Why Slowbalisation is happening
In the 1990s, globalization gave rise to the idea of a flat world, where borders mattered little when it came to the flow of ideas, goods, services and capital.
Development in the technology, communication and transportation sectors reinforced this concept, suggesting a world increasingly connected.
But in recent years this movement has begun to slow down, giving rise to Slowbalisation. Why is that?
A conjunction of factors has led to this condition, among them, geopolitical changes. The advance of nationalist and protectionist governments, especially in the United States, has put globalization in the spotlight.
But that is not the only reason. The technological advance that has occurred in every corner of the planet has leveled products and services, making it easier for the final consumer to find what he or she needs in a place close to where they are located. This is because the same consumer, more aware and demanding, started to create a demand for customized products and faster deliveries.
Another determining factor for Slowbalisation is the high costs involved in purchasing raw materials. Especially fuel, which also interferes with the value of transporting goods. 
Price fluctuations in the fuel market, in fact, constantly affect the logistics sector, generating inflation in the final price of products. They act as a kind of domino effect, where carriers increase their values in order to not suffer losses and purchasing companies pass on the same increase to the final price of products, in a compensation that affects the logistics chain.
And we must not forget that globalization has allowed emerging countries to become richer, being able to produce more and, of course, increase the consumption of their own goods – which leads us to conclude that it may have been a victim of their great success.
Slowbalisation X Supply Chain
During the 1990s and early 21st century, many companies defined their supply chains in the use of cheap labor, even if it was on the other side of the planet.
With the shift to just-in-time logistics, however, this type of decision changed, creating yet another reason for Slowbalisation.
The adoption of a model where stock is acquired as needed, operating at continuously low levels, helps to reduce costs and increase efficiency. However, it requires a very careful programming for the demand of products, avoiding shortage of materials – in our blog you find an article that shows what is the most beneficial for company finances in industry 4.0: buying products or services (CAPEX or OPEX)?  It's worth reading to find out!
Instead of large quantities of materials – purchased at lower prices in countries with lower labor costs – we now see came into play:
local workforce, with greater qualification and knowledge of the production stages;

technological solutions capable of planning and monitoring each stage of the production process, avoiding waste and interruptions due to lack of parts.
Indeed, regionalization relies on technological advances. The Industry 4.0 supply chain has become much smarter, incorporating data analysis, artificial intelligence and machine learning.
These capabilities generate increased visibility and control of the supply chain, allowing rapid identification of any failure that may affect it, making your operations more efficient and optimized.
And, for the future, it is quite reasonable to assume that new technologies will emerge to develop the supply chain according to the needs of different markets and decrease the dependency on products that today can only be found in more distant places. This is the case of the 3D printer, for example, among other innovative technologies we have already talked about in our blog – learn more about 4 technologies that will change global trade forever!
Reliable Supply Chain: essential in Slowbalisation
One of the main precautions to be taken with the supply chain in post-globalisation is to guarantee the availability of the materials needed for production.
This is already possible with the existing sophisticated technologies, which analyze the chain in real time, ensuring efficiency, agility and cost reduction – in this sense, know a proposal that unites reliability and speed at the time of purchasing your company.
But in the Slowbalisation era it is also essential to have an extended supply chain network. And the best way to guarantee this network is to count on the partnership of a company that can supply any item with the best price and term conditions.
Soluparts specializes in the acquisition of all types of industrial materials for maintenance, repairs and operations, facilitating the entire purchasing process.
Count on experienced professionals to make your supply chain much more efficient – even in times of Slowbalisation. Get a quote and surprise yourself with our service.
As a buyer of indirect materials from large industries, the idea of ​​optimizing a supply chain from start to finish may seem a little intangible, as all its integrated steps require the work and strategic vision of various areas. However, there are some actions that can be implemented in the purchasing department, so that process optimization is achieved. We have listed below some key points that should be noted to better manage your supply chain.
1.
 

Promote integration

Intrinsic to the supply chain is the mutual dependence between its phases so that it can be successfully executed, with one of the biggest concerns with supply chain management being the lack of communication between the stages. It is true that the technology available today can facilitate this process, but the key to good chain management remains integration. 

A supply chain management model should include ways to provide more information exchange between different stages and areas so that all perform better. 

In the midst of the Digital Revolution, the best way to do this is by using integrated management software for sensors and other devices, so that data captured and transmitted in real time can be quickly distributed and processed in order to generate valuable information about possible risks, even before they happen, and projections of better solutions. 

Having real-time information helps you to have a holistic view of the entire chain and the ability to act to remedy failures and leverage what is already good. For this to be possible, it is also necessary to have dashboards with key performance indicators (KPIs) and to monitor them closely, questioning and analyzing them.

 
2.
 

Planning

To make better use of the annual budget and avoid delays in parts delivery, planning, linked to risk management designed to work in the current VUCA scenario, is essential. It is with well-structured and contextualized planning that it is possible to adapt and rethink processes. 

Planning forecasts the demands for a given period based on the department's purchase history. To forecast demand for December, go back a year, analyze the data, apply the growth or decrease comparisons, and you will have the expectation for the month. 

In the same sense, it is essential to understand what is in stock, what needs to be replaced and in what quantity, to avoid deterioration of parts and subsequent waste. There are countless variables that affect the final cost of production. One of them is inventory control, which, if done well, can avoid high maintenance costs, excess purchases and higher personnel expenses than necessary. 

When considering the company's stock needs, the purchasing sector acts preventively, making purchases before the demand arises, based on some usage forecasts. In this way, urgent purchases are reduced, giving space to negotiate lower prices.

 
3.
 

Be aligned

 

Establishing protocols and proper training of employees significantly reduces the chances of errors in submitting the purchase requisition. The requisition data is essential to proceed with the search for the ideal supplier and decide for the purchase, poorly computed or wrong information can lead to unnecessary purchases. 

It is interesting to invest in ways to automate this stage of the purchasing cycle, reducing paperwork and making the activity of submitting an order more streamlined and simplified.

 
4.
 

Strategic choice of suppliers

Always try to maintain a close relationship with your suppliers, as well as being transparent about your company's needs and expectations, so that deliveries can match your standards and priorities for each purchase, whether price, delivery, or payment term. 

In the event of unforeseen circumstances, it's easier to resolve a problem with a partner you know well than to deal with someone you don't know what to expect. 

When selecting suppliers, it is a good tip to have a history of relationships with them and observe the performance of those who already have active service contracts. Knowing if they respond promptly to emails or delay deliveries are examples of key points so that your choice will not bring problems in the future. 

Soluparts, based on its entire history of relationship with suppliers, has a ranking with the best in the market so that our customers do not have any problems with their purchases of indirect materials. 

After checking the internal system and having established the need for a new supplier, it is important to analyze, in addition to their prices, support, and payment and delivery conditions, their reputation, and commitments to ethics and sustainability. 

The assertive choice of the supplier increases the value of your supply chain, even reaching competitive advantages.
5.
 

Have a suitable partner

A purchasing department in a large company handles hundreds of purchase requisitions per week for different types of goods. 

To facilitate and speed up quotations, the suggestion is to partner with a company connected with the best suppliers around the world, capable of finding the best prices and conditions to meet your needs. This way, you can concentrate multiple orders in one place, making the process more organized. 

Closing partnerships with this type of company is very valuable for your business, as it reduces the workload of the purchasing department, streamlines routines and allows the process to be conducted in a more coordinated manner, being an example of a win-win situation! 

In addition, by optimizing routines, the team has more time to deal with other procedures, such as better organization of procedures, metrics, innovations, analysis and forecasts, which have a direct impact on the control of deliveries and deadlines for each supplier.

 
Why is the purchasing sector so strategic?
In an increasingly competitive world, companies need to act strategically, maximizing activities that directly affect productivity and business profitability. Each action is placed under a microscope to assess its viability and the return it can bring. 
When it comes to cutting costs and reducing expenses, the effective management of the purchasing department, linked to the use of new technologies, can guarantee very positive results, whether by guaranteeing the best prices in the purchasing process or by improving the performance of the sector. 
In addition, lower purchase prices directly impact the final price of the product, increasing the company's competitive advantages. Therefore, the evaluation and negotiation strategy with suppliers must be in line with the organization's objectives, so that it is possible to project profit margins and establish attainable goals. 
Keep in mind that Soluparts is entirely at your disposal to get the best prices on purchases of spare parts of international origin. Learn more about our company and send us your request for a quote.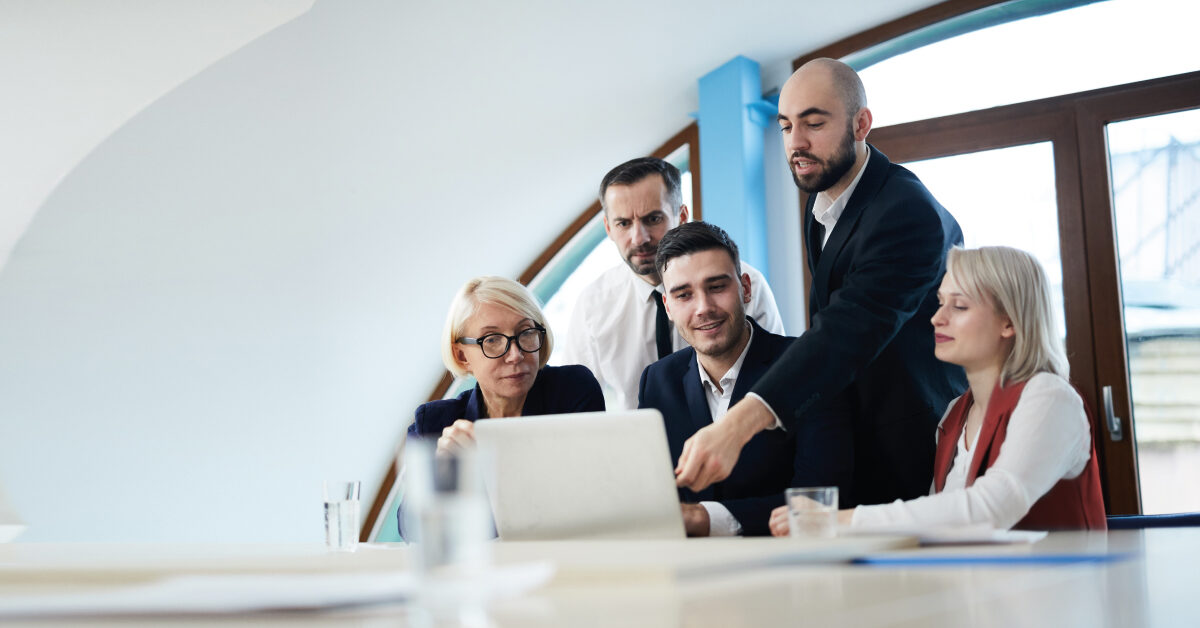 The term digital transformation already permeates all positions, industries, and sectors. Even so, companies face the challenge of adapting to this reality and successfully employing new technologies to find a better way to meet the needs created by the complex and rapid changes that the market has been facing.These changes have created new opportunities for innovation, but they have also created incredibly high customer expectations for purchasing products and services, not only related to price and quality, but also to the value embedded in them.
True transformation is much more than just hiring software and digitizing documents and transactions, it also involves new digital skills, rethinking processes and relearning.
A change management program that must act on an ongoing basis is critical. In the past, business plans took 5 years to be restructured, but today we must be alert to do it at all times — which may include small process improvements or even more robust and dynamic risk management.
Digitization and international trade
Digital commerce is not, by itself, something new. Digitally enabled transactions, both in goods and services, have been part of international commerce for many years and often raise the same or similar issues as non-digital transactions.
This is because digital commerce is not only about services provided digitally, but also about the rise of traditional commerce (including the supply chain) through increasing connectivity.
However, the scale of transactions, the emergence of new (and disruptive) players and business models are transforming production processes and industries, including many actors that were previously little affected by globalization.
According to authors Lopez-Gonzalez and Jouanjean, although there is no single, recognized and accepted definition of digital commerce, there is a growing consensus that it encompasses digitally enabled transactions in the commerce of goods and services. They can be delivered digitally or physically anywhere around the world, connecting businesses and customers from various countries.
Digital commerce includes business-to-business transactions, encompassing global value chains, as well as business-to-consumer or business-to-business transactions through online platforms, all of which are fundamentally supported by data.
Tracking Global Digitization
Of course, digitization is important for commerce, and commerce is important for the spread of digital technologies around the world. However, measuring international transactions has always been difficult, due to the lack of knowledge of the teams and the lack of tests regarding the best technology to be used, due to the rapidly increasing complexity of supply chains.
A scenario analysis will make it easier to measure these transactions, helping you to more assertively determine which technologies should be used to optimize your department's operations.
A growing number of companies are already part of this movement, but there are considerable differences between industries and countries, and much remains to be done to unlock the potential of digital commerce in developing countries.
Some Benefits of Global Digitization
Digitization is linked to greater commercial opening, selling more products to more markets, according to Lopez-Gonzalez and Ferencz. A 10% increase in "bilateral digital connectivity" raises trade in goods by almost 2% and trade in services by more than 3%.
Digitization also increases the benefits that can be drawn from regional trade agreements (RTA). When combined with an RTA, a 10% increase in digital connectivity increases exports by another 2.3%.
It is indisputable that digitization has reduced the cost of engaging in international trade, connecting businesses and consumers, helping to spread ideas and technologies, and thus facilitating the coordination of global value chains.
There is currently a growing increase in small orders and lower value digital services being traded internationally. More services have become tradable, and goods and services are increasingly grouped into "smart" products.
These changes bring with them new challenges, going beyond managing digital disruptions to ensuring that the opportunities and benefits of digital commerce are shared more inclusively.
Global digitization and post-pandemic economic recovery
The effect of the pandemic on international freight movement was a major contributing factor to the more than 9.2% decline in global trade last year (2020).
Thus, digital solutions are a crucial element to help increase supply and demand, for three fundamental reasons:
Rapid changes

in the supply and demand schedules for goods required the development of instant solutions for merchants.

The hampered global commerce environment and rising trading costs have led customers to demand more continuous and comprehensive commerce service from

logistics teams

. Companies are now rushing to deliver door-to-door solutions for a better customer experience.

The increase in customs controls required commercial entities to revitalize

public-private cooperation

to allow for smoother trade. This has required an unprecedented demand for knowledge transfer and capacity building from the private sector to support governments in adapting to new business challenges. 
While beneficial, digital solutions are not a miracle formula for commerce and must be supported by broader political action.
The government's need for alignment was compounded by the pandemic and the ensuing atmosphere of mistrust regarding the integrity of goods entering a country.
Next steps
Looking ahead, it is imperative to think disruptively about how goods and services can move around the world and, in turn, improve the resilience of global trade. Partnerships and agreements will help to bring the dots together to achieve satisfactory and inclusive results.
As we emerge into a new business environment that has been completely transformed, bringing organizations together through a series of initiatives and enabled by digital services, will bring sustainable returns to communities and ensure a better future for all.
What can we infer then about commerce in the digital age?
Digitization has made it easier to engage in trade, coordinate Global Value Chains and spread ideas, changing the way companies engage in international trade.
Digital commerce is not new, but it is growing and posing new challenges, mainly so that its benefits are shared more inclusively, therefore increasing trade in goods and services across all sectors and allowing countries to extract more benefits from their Commercial agreements.
While existing World Trade Organization rules and agreements cover digital commerce, there are doubts about how well adapted to the new realities of the digital age are current frameworks. 
Understanding the drivers of this new paradigm for commerce and finding solutions in dialogue with all interested parties will be fundamental to making digital commerce more inclusive for all.
Stay tuned to the main technological trends and innovations for global supply chains by following our blog!
The mission and priorities of the Purchasing Department are constantly evolving in response to economic conditions, technological advances, company strategies and market opportunities.
Before the 1950s, purchasing companies were tasked with ensuring the availability of supplies, and today, creating value throughout the supply chain, in addition to reducing costs and reducing delivery times, is a high priority.
Porter's Value Chain
In 1985, Michael Porter, professor of economics and management at the Harvard School of Economics, created the value chain model. Porter's value chain, as it is also known, is a model for structuring the activities developed by companies.
The premise is that if the value a company was offering its customers exceeded the cost of production, the result would be greater profit.
To create customer value, Porter defined three competitive business strategies, calling them generic. They are: 
   

differentiation;

   

cost leadership;

   

focus or niche strategy.
This model focuses on production systems and how inputs are transformed into outputs purchased by consumers. From this point of view, Porter defined a chain of activities, common to all businesses, and divided them into primary and support activities.
The creation of the value chain results in the improvement of the company's revenue, cost reduction, optimization of tangible assets and realization of intangible assets, achieved by eliminating leakage of values, increasing current value, creating future value and extent of added value.
In 1993, Ellram and Cooper added that value chain management is "an integrative philosophy for managing the total flow of a distribution channel from supplier to end customer."
In other words, for the value chain to materialize, it is necessary to monitor all the elements as they travel throughout the network, whether they are information, materials or finances.
Setting values
It is necessary to define values ​​before we go deeper into the subject of value-focused supply strategies.
Consumers and end users assess the value they receive from a product or service in terms of the set of benefits they gain from securing or using it compared to the cost of obtaining or consuming it.
What is a Value-Focused Supply Strategy?
The Value-Focused Supply Strategy concept was first presented in 2010 at the Supply Management Institute's International Supply Management Conference
The research initiated by the CAPS (Center for Advanced Purchasing Studies) and the A.T. Kearney, Inc, entitled Value Focused Supply – Linking Supply to Competitive Business Strategies defines Value-Focused Supply, in its essence, as an approach to creating and implementing long-term strategies for the main purchasing categories and their suppliers that goes beyond the traditional sourcing. 
Keep in mind that we call sourcing the acquisition of products or raw materials from third parties, that is, it is about looking for ways to meet the material needs of the business. 
Therefore, by linking supplies to the organization's competitive strategies, the objective is to increase the attractiveness and competitiveness of the company's final products and services, thus increasing the value both for customers and for the corporation.
Value-Focused Supply Strategies
VFS (Value-Focused Supply) strategies are based on mapping the customer's needs and what the customer values ​​most, and then aligning and applying company and supplier resources to create value for them. The effectiveness of these strategies is often evaluated in terms of meeting business unit and/or production line goals as a whole and the financial return on investment. 
We can cite as examples of VFS strategies: 
   

the elimination of value leakage to ensure the company is not losing value from a key category along the supply chain;

   

the increase in current value;

   

creating tomorrow's value;

   

extension for additional value 
These VFS strategies require a global set of actions and incentives to be successful, and are significantly related to the organization's overall success versus traditional price improvement actions and performance expectations typical of supply offerings. 
VFS allows the company to focus on shaping and using the capabilities of the supply base to complement and supplement its own capabilities and, in turn, create more value for the customer and for the company itself.
The role of sourcing has shifted from great leader to participant in the development and execution of the VFS strategy. Obviously the supply offer could not create and lead every effort, but it must play an "appropriate" and influential role based on the situation.
However, many companies remain stuck in an outdated approach to value creation, considering it to be backward and limited. In doing so, they optimize short-term financial performance in a bubble, ignoring the most important customer needs and other larger factors that determine their long-term success. Factors such as investment in collection technology, data processing and business ethics.
This approach, however, is no longer sufficient in the contemporary world. There is a growing search among managers for the need to respect and implement codes of ethics, compliance policies and total transparency. 
It is undeniable that a proper ethical posture can result in great competitive advantages in the long term. After all, improving the performance of a company's employees, combined with a positive image of the company in its community and increased customer satisfaction can be the determining factors for the sustainable success of an organization in the market.
To achieve value-focused supply strategy management, an organization must go beyond the traditional supply approach, which is driven by negotiations between buyer and seller, in which the buyer has a limited number of sellers, hoping to get the price, the preferred quality and on-time delivery.
The Soluparts team is on hand to help you transition from a traditional sourcing approach to a more strategic and more value chain.
We choose the best suppliers around the world for any replacement part, offering the best prices and lead times and other benefits. Contact us.
The use of metrics is critical to maintaining a business. We need them to be able to measure the success of our department and identify where processes need improvement. With so many technologies and so much data being generated at all times, it's not uncommon to get lost in what metrics should be your key metrics (KPIs) and closely followed.Thus, from time to time, it is necessary to review the strategies, processes, and which indicators should really be monitored. To help you in this process, let's review the main indicators that every purchasing department must follow, mainly to control and reduce expenses.
1.
Purchase to pay
It is the entire process involved in the relationship between customers and suppliers – purchase, payment and receipt of goods and services.
Within P2P are also included:
Purchase-to-pay:

basically, the isolated part of how an organization acquires goods and services necessary for its production;

Sourcing-to-pay:

controls the accounts payable part and sees the operation more strategically from a spending perspective.
As part of the process, companies must have tight control over spending on suppliers. Making rational spending is the best way to ensure the sustainability of the area within any company.
As this is an action that involves multiple agents at different points of contact, it is necessary to coordinate the entire relationship very well so that the final objective is achieved without causing major losses in terms of increased complexity within the supply chain.
2.
Total Cost of Ownership
The TCO calculation includes the direct and indirect costs of purchasing a product and extends beyond the procurement process. As such, it includes expenses incurred throughout the entire supply chain. Transport, taxes, customs costs, insurance and packaging are accounted for, among others, as inventory expenses considering three main factors: occupied space, handling and depreciation.
This calculation allows buyers to differentiate the purchase price from the long-term cost of purchasing a product, which is related to maintenance and repair costs for the product in the near future. In some industries, this value can refer to up to 5 years of maintenance on a machine, for example.
When we think about values applied in the purchasing sector, that is, its budget, one should keep in mind that even though the final price of each purchase is important, not taking into account the TCO of an acquisition can significantly impact the area's annual expenses. Therefore, it is important to include the TCO calculation when choosing the best suppliers, the best manufacturers, etc. There are some additional costs that allow us to calculate the total cost of ownership (TCO):
Acquisition costs
The analysis starts with the item's negotiated price, excluding any discounted amounts related to high volume purchases and on-time payment, for example.
Cost of Transactions
They represent services provided by suppliers, including the processes for calculating inventories, requisitioning materials, preparing and transmitting the order to the manufacturer, shipping document, handling and receiving the product.
Opportunity cost
The concept of opportunity cost refers to a possible loss of income, if the supplier chosen for the purchase of a certain product does not have quality materials, which will need to be maintained in the short term. At this point, it is worth analyzing the benefits of a more expensive supplier but with a better quality service or product or a lower purchase cost.
Logistical costs
Transport and storage of the product, both international and domestic, in addition to paying attention to the time required for its arrival at the final destination.
Currency fluctuation costs
When purchasing products from a foreign country with payment in that country's currency, the currency fluctuation history must be taken into account. In order to guard against this variation, you can choose to buy in foreign currency at the current price at the time the purchase order is issued.
Commercial regulation costs
It is essential to list the commercial incentives and restrictions offered by the countries in which the supplier is located, including those established through commercial agreements between countries or groups of countries.
3. Purchase Price Variance (PPV)
As the name of the indicator suggests, the Purchase Price Variance (PPV) refers to the difference between two variables: the actual price of the purchased product and its standard price, always related to the number of units purchased.
To calculate it, just multiply these two variables by the actual number of units purchased.
The formula looks like this: (Actual Price – Standard Price) x Actual Quantity = PPV.
This is one of the main indicators used to measure the variation in the price of purchased goods and services, being a tool capable of telling how effective the purchasing team is.
As a tool to understand how changes in the price of indirect materials can affect future cost of goods sold and gross margin as well, PPV aids pricing decisions by providing accurate forward-looking statements about the general future profitability.
When talking about PPV, the assumption is that the quality of the product is the same and that both the quantity of items purchased, the place of purchase, and the speed of delivery do not impact the price.
Let's dive deeper into differentiating the variables:
The actual price of the purchased product is how much the company actually spends on that item;

Standard price refers to what purchasing experts believe the company will pay to purchase the item during the

planning

or

budgeting process

.
Typically, the standard price is based on the last purchase price of the previous year, the first purchase price of the current year, or a price developed based on the best case available when the standard was created.
Conclusion
Developing an effective measurement for the purchasing team is not always an easy task. It depends on analysis of the department's functioning and definition of the main priorities, goals and objectives.
Once you've identified the real needs of the business and understand the nature of procurement key performance indicators, it's easy to choose those that are in tune with your defined goals.
Keeping track of the indicators and KPIs with your team will enable them to better understand the company's purchasing habits, the performance of suppliers and whether the procedures are working as they should. Thus, it becomes easier to make any personnel changes, reallocate resources, mitigate risks and avoid bottlenecks; in short: evaluating problems, finding solutions and optimizing the department.
On our blog, we bring other metrics that also need to be monitored in the purchasing department: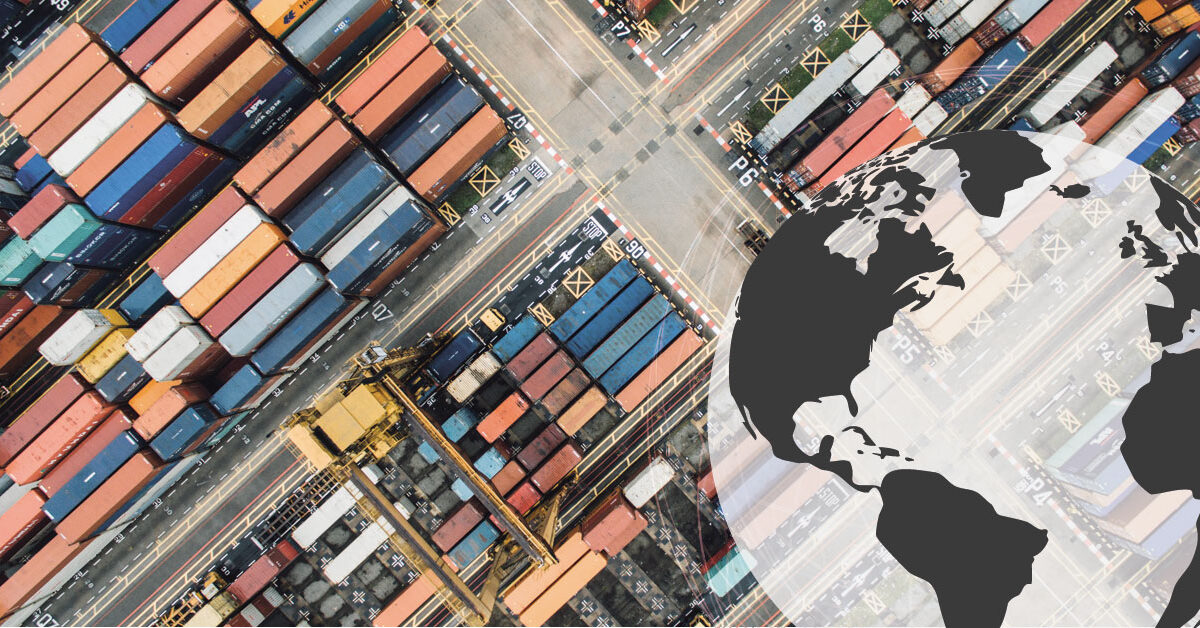 Goods and services markets have become increasingly integrated – and today, we can think about the economy globally. With reduced trade barriers, the expansion of international trade has been fundamental for the development of countries and for the reduction of poverty.
According to the World Trade Organization report, the number of people around the world living in extreme poverty has dropped by nearly one billion since the 1990s – a reduction that would have hardly been achieved without the expansion of international trade and efforts to reduce barriers to market integration. 
Another relevant factor is that the increase in the participation of developing countries in international trade has coincided with an equally sharp decline in extreme poverty around the world.
According to the report, developing countries now account for 48% of world trade, up from 33% in 2000. With trade on the rise, the number and quality of jobs grew, which spurred economic growth.
A good example of this theory is Bangladesh: since becoming an independent country 50 years ago and having greater trade agreements at its disposal, the poverty rate has dropped from 80% to 30%, economic growth has improved working conditions and even the practices of environmental preservation in the country.
Challenges still exist
Among the greatest difficulties found in poor countries are the most remote rural areas, where basic resources are scarce, peripheral regions where conflicts affect the entire population – with cases of violence, lack of security, etc. – and hinder trade.
Cultural gender issues must also be noted: women tend to be in even more vulnerable positions – and that is why they are fundamental characters in the growing inclusion of these countries in the global scenario.
These situations make the poorest population less likely to benefit from trade opportunities – and export diversification, by providing alternative livelihoods, can be an essential way to transform this reality.
Opportunity and investment
The generation of greater trade and investment opportunities in these countries can become a reality through public policies. The European Union, for example, facilitates trade with less developed and developing countries through the Generalized System of Preferences (GSP), which grants reductions and even tariff-free access to its market.
The program has three objectives:
   

Contribute to the eradication of poverty,

   

Expand exports from poorer countries and

   

Promote

sustainable development

. 
The program is successful: imports from beneficiary countries are increasing. The main products imported under the GSP are textiles, shoes, machinery and mechanical appliances. Between 2014 and 2016, textile imports, for example, grew 24.5%, compared to 6.5% in the years 2011 to 2013.
In the organization's report, it is possible to find more evidence of the positive impact on economic development and labor standards, as well as on the environmental standards of the focus countries of the program.
World Bank data reveal that between 1996 and 2016, GDP per capita tripled – from $280 to more than $960 – in less developed countries, which reflects the effectiveness of these public policies.
Furthermore, as poverty and informality generally go hand in hand, the arrival of foreign capital to accelerate the economy also helps to formalize jobs, making financial fluctuations less recurrent and, in this way, reducing the population's social vulnerability.
The importance of the private sector
When trade drives economic diversification and provides greater macroeconomic stability, the result can be seen as positive for the poorest populations, as the lack of a competitive market along the value chain can make it more difficult for this portion of society to benefit from buying and selling opportunities, which become scarcer, with less diversification of values.
Thus, the expansion of the productive base through the development of the private sector generates, in addition to more formal employment opportunities (and consequently, higher wages), the possibility of the population having more attractive prices in products and services.
Seen in this way, trade facilitation through the private sector is essential for economic growth and poverty reduction.
Ethics in the supply chain
It is important to remember, however, that economic growth can no longer be seen as the only important factor when it comes to trade.
Making economic operations more ethical is a subject widely discussed by specialists and professionals from different fields. While profit is the goal, social and environmental concerns must be included in the package.
People's awareness and greater visibility of production chains through the internet make consumers increasingly demand more information about working conditions and sustainable actions in the places where goods are produced.
Fair trade, which emerged in the 1960s and is a trend in Europe, is a clear example of this ethic: in this trade system, the intention is to improve trade relations between agents in the production chain. Its main objective is to increase the level of social well-being of all involved, through fair and transparent negotiation rules.
To have a more ethical purchasing department, companies need to be aware of the social impacts generated by their actions, making issues such as sustainability, human relations and well-being a priority agenda.
Female empowerment
Women play a leading role in terms of jobs and empowerment with the changes brought about by trade. Many of them face specific restrictions, such as having to stay at home taking care of their children, having husbands who do not let them work or even lack qualifications because they are seen only as housewives.
When there is more economic investment in a country, this dynamic tends to change. With more money circulating, there is the opportunity to place children in day care centers or schools, go back to school and get a better job. Thus, they become fundamental agents of change, further driving the reduction of social inequalities.
Innovation
Another relevant factor in the inclusion of poorer countries in the international trade scenario is the incentive to innovate. Commerce is able to connect companies and individuals – which together bring ideas and technology to the sector, causing new methodologies to be developed and applied, thus facilitating productivity growth.
Thinking about the gain for other sectors, the impacts of this development of trade in products and services can extend to health and education, for example, as they are capable of promoting techniques and knowledge to be used by the most diverse areas.
For this scenario to become a reality, imagine a company with a whole technological apparatus that arrives in a country where there are people with good ideas, but without the money to put these ideas into practice – the combination of these two actors will certainly bring innovation.
Conclusion
Unlocking the full potential of trade requires action on two fronts: supporting an open global economy and facilitating greater integration of developing countries by taking an economic approach that includes the poorest countries and populations.
In this way, it is possible to help them to overcome the restrictions they face due to the vulnerable situation in which they find themselves. One option is to buy materials in these countries.
In this scenario, a joint effort by the international community is needed, working with the private sector and governments to establish and implement public policies and financial programs that reduce the costs of trade and encourage the creation of more jobs and opportunities.
In a world full of uncertainties and constant changes –
especially after the Covid-19 pandemic
– more and more companies are seeking to achieve the maximum possible degree of resilience: more than remaining competitive, it is necessary to grow continuously.
In a supply chain context, this is no different: in an environment in which companies buy from
suppliers
, who in its turn depend on raw materials from other companies, any change can expose the entire ecosystem. With such complexity, managing risks is fundamental to make the area resilient and capable of conducting new business in record time.
The good news is that there are an increasing number of good practices to be followed to overcome this challenge. Thinking about helping the purchasing professional in this, we list seven essential tips based on what market leaders have been doing on the subject.
Concepts and trends
Historically, the concept of resilience refers to the work carried out by CS Holling, an ecologist responsible for its creation, in 1973. From then on, the meaning that this word carries keeps spreading, being applied in different areas, which range from psychology, systemic thinking and, of course, supply chain management.
With specific reference to this last point, authors Steven A. Melnyk, David J. Closs, Stanley E. Griffis, Christopher W. Zobel and John R. Macdonald, references in the area and authors of the article "Understanding Supply Chain Resilience", this concept can be translated as "the ability of a supply chain to withstand problems and recover operational capacity after disruptions occur."
That is, resilience and recovery form the basis for a resilient supply chain. Looking more closely at these elements, it is possible to understand that:
Resilience

is the ability of a system to totally prevent an interruption from happening or to minimize the time between the start of an unforeseen event and the time to recovery (damage containment)

In addition, the ability to

recover

is linked to the ability of systems to resume production after an interruption occurs. This is done in two stages: after identifying a crisis, there is the stabilization phase and, after that, the return of productive capacities. The final performance analyzed here may or may not acquire the original performance levels, related to the type of interruption made.
Strengthening these two aspects is crucial in terms of productivity and market leadership. Companies with low resistance are not able to identify potential risks quickly, delaying the entire process of the production chain and, consequently, are identified as problematic suppliers.
However, those that manage to adapt these processes within their chain, are often considered market leaders and better quality business partners.
On the buyer's side, this is mainly linked to mitigating risks and finding contingency plans that are elaborated in a proactive way, accelerating the response capacity in case of unforeseen circumstances – or new practices adopted quickly by the market.
How to bring this into your daily business
#1 Exploiting the full potential of data
In an increasingly data-driven society, it is clear that there is potential to generate value from it  also in the supply chain. Even with the constant focus on cost reduction, investing in technology always has the potential to add value and help in decision making processes.
For example: identifying the best time of the year to get parts at the best prices from a specific supplier. In addition to generating preference vis-à-vis suppliers that, for example, have better lead time and better payment terms. The measure can reduce costs and generate more efficiency – contributing to the financial health of the area as a whole and the organization.
This is a basic step when it comes to data. There are companies that have taken advantage of the global crisis to invest in real-time vision, planning and agile methodology. Everything to respond in the best possible way to the challenges of the future, in a healthy work environment, capable of identifying and selecting talents.
#2 Be aware of the nearshoring concept 
Covid-19 and the recent US restrictions on Chinese companies have put many sectors in check. As a result, companies around the world reduced prices and companies started to choose geographically closer suppliers, able to serve them in faster terms and minimizing risks.
The movement gained strength with the restrictions of international trade, but it has been a trend present in the sales ecosystem since the beginning of the 90s, with the slowbalization.
At Soluparts, we help our customers with this task through an extensive network of suppliers spread across the world. We have access to more than 15,000 brands and are always ready to meet the needs of our customers and facilitate their work with the best cost-benefit ratio.
#3 Understanding compliance rules in depth
Supply chains are growing more and more, and as a result, many companies are forced to follow an increasing number of rules and regulations. Understanding all of them may seem like a complex process, but it is necessary to have partners capable of applying them in order to generate the greatest possible security for the purchasing process.
In this sense, Glenn Yauch, a risk specialist at Deloitte, points out that leaving this aside and giving up a complete understanding of the rules is "a step towards disaster".
With that in mind, Soluparts has already identified some compliance benefits for the purchasing department, analyzing how it is possible to go beyond avoiding risks and guaranteeing a more sustainable production chain for all involved.
#4 Investing in Research and Development (R&D)
Companies close to their customers are able to quickly identify their needs. For this to have an effect, they must foster an innovation ecosystem, capable of developing new solutions quickly.
A clear example of this is cited by Gartner when looking at what Lenovo does: the company is working to create a closed circuit of R&D for new products and, today, translates digital actions demanded by its customers into clear orders for its supplier base .
#5 Sharing knowledge with other branches
With more and more companies becoming global, it is essential that the knowledge acquired in the supply chain also gains scale. The purchasing area performs complex analysis, planning and information processing – fundamental tasks to generate efficiency and productivity in different parts of the world, knowledge and analysis that must be shared with other branches and areas such as maintenance, for example.
#6 Proactively establish contingency plans
Instead of thinking only about the negative potential that risks can bring, companies can think about mitigating this component as part of the corporate strategy. To make this task possible, Deloitte recommends that processes be rethought from end to end.
After a careful assessment of the risks that each party offers, it is possible to take advantage of the data collected to identify potential disruptions – be it good practices already recommended by the market or completely new attitudes.
The importance of this can be translated into numbers: According to Deloitte's 2017 global business risk management survey, 74% of organizations surveyed have faced serious problems with third parties (such as suppliers) in the past three years. Up to one in five companies has experienced a complete supplier failure or an incident with serious consequences.
For this reason, it is essential that the purchasing area has contingency plans prepared even before crises happen – in addition to generating productivity, the task reduces the chances of reputation damage.
Bryan Goshorn, senior manager of Financial and Risk Consulting at Deloitte, referred to this as "staying Agile" during the company's Strategic Risk and Reputation practice.
 #7 Adopt a centralized process flow
In areas that are so essential and require rapid adaptation, such as purchasing, implementing simultaneous rather than sequential processes can accelerate the recovery of the area after an unforeseen innovation process.
An article published by HBR exemplifies this by showing the Lucent Technologies case, which achieved significant benefits by integrating the supply chain with other areas of the company directly linked to logistics work, such as engineering and sales, integrating them through the same process chain.
Conclusion
Transforming the supply chain to make it more and more efficient and resilient is an increasingly coveted goal – and more current than ever – for companies around the world. To adapt in the midst of rapid changes and manage risks effectively, it is necessary to invest: in people, technologies and new management models.
This way, it will be possible to go beyond meeting the needs of the company to generate value for the area and make it possible for companies to expand their business performance potential over time.
For more tips on supply chain and purchasing, keep reading our blog.