Industry 4.0 has brought continuous and fast transformations, requiring the professional new knowledge to keep up with the pace of innovations.
In addition to being up to date with the latest technology and demonstrating to the team that he has knowledge of new processes, the purchasing manager needs to develop some specific skills to obtain more expressive results – for the company and for his career in the digital era.
Read on and learn more.
3 key skills found in an effective purchasing manager in the digital era 
In the past, the list of core competencies could be summarized in organization, planning, good interpersonal relationships, knowledge of company strategies and profile, negotiation skills and ethics.
All these skills remain essential, but the arrival of Industry 4.0 demands new capabilities.
The list below helps give good direction in allowing the identification of which of these skills are already part of your profile and which need to be developed. 
1. Analytical Capacity
Nowadays, every company deals with a huge amount of data – in the case of the purchasing department it is information about suppliers, quotations already made, stock data, average delivery time and purchase order emission, etc. -, which requires the professional to have an analytical capacity to extract relevant information and have more assertiveness for the decision-making process (such as choosing the best supplier, for example) and increase the productivity of the department as a whole.
Essential in past times, when organizations did not have so many tangible elements for their management, the feeling was replaced by the collection, organization and analysis of data, turning them into indicators and decisive arguments for intelligent and strategic decision-making.
For this reason, the analytical capacity becomes essential to deal in an organized and intelligent way with an increasingly intense and complex volume of data from various sources.
To deepen your knowledge on the subject, read this article on Big Data and this one on Data Science.
2. Critical thinking
The ability to use logic and reasoning to analyze a problem, considering the possible solutions – with their pros and cons – and finally choose the one that offers the most benefits, now more than ever, is essential.
It allows the resolution of complex issues in an agile way, which is very important in a time when everything happens with a vertiginous speed.
And the good news is that this ability can be developed and improved over time, the more we are tested, and we practice in this sense.
3. Creativity
According to the World Economic Forum, creativity will be one of the main skills for modern managers, along with the ability to critically analyze information in search of complex solutions – learn more by reading the institution's article on the subject.
New products, technologies and new ways of working require a more creative behavior in order to benefit from so many changes. And, contrary to what one may think, creativity is not the exclusive domain of artists.
Every person who can use varied information, transforming it into a new and positive idea, is making use of creativity. Allow yourself to think in an unusual way, letting your mind wander in search of different solutions – that is being creative.
How to acquire the skills of the 4.0 Purchasing Manager 
As much as some people are more predisposed  to have the skills considered important to the 4.0 purchasing manager, fortunately they can all be developed. Check out some tips to improve them.
Study various themes
Analyzing data and making decisions means integrating different information from various sources into positive insights, so the broader the knowledge, the deeper the conclusions will be. Diversified knowledge allows us to perceive more variables when evaluating situations and seeking solutions.
We live in a time when novelties appear almost daily and it is necessary to have the will to experiment them and learn how to use them. But be prepared: what has been learned today may soon become obsolete and you will need to restart the process!
To better understand this fast, volatile and uncertain world in which we are inserted, we suggest reading about the VUCA world.
Extend your observation and questioning skills
Analyzing what happens around you, paying attention to detail and seeking interesting and relevant conclusions, is a way to develop the capacity for analysis and to make more assertive decisions. But it is necessary to go further, elaborating the right questions and looking for answers in the available data.
Practice with logic games
More than just fun, this type of game allows you to find effective and quick solutions to a given problem, helping to develop analytical skills.
Sleep well and write down your ideas
Sleeping enough is essential to mature the knowledge that has been absorbed during the day – it is worth noting that the sleep time necessary for the well-being of each individual changes from person to person, but according to experts the ideal revolves around 6 to 8 hours.
Research conducted by the University of California, USA, pointed out that the stage of sleep called REM (when dreams occur), stimulates creativity, besides consolidating the memories of the previous day and organizing thinking – broadening the possibility of insights on the problems for which we are seeking solutions. Last but not least, a good night's sleep prepares our brain for the activities of the next day, increasing mood, well-being and productivity.
If you are interested in going deeper into the subject, you can access the Sleep and Cognition Lab, which has the participation of Sara Mednick, one of the responsible for the aforementioned research.
And one last tip: don't forget to have a notebook always at hand. The best ideas can come up at any time and, if not noted, may be forgotten in the face of the amount of daily tasks
The Purchasing Manager and Industry 4.0
Digital transformation has changed the way companies do business and execute their processes, but no matter how easy it has been, it still depends on the human being to direct and use resources, generating value for the organization.
In a largely digital age, the purchasing manager needs to know how to deal with the day-to-day of Industry 4.0, in which the emergence of new technologies, resources, regulations and ways of doing things requires specific skills – like the ones we cover in this blog post.
Relying on good suppliers and business partners at this time can be decisive. And Soluparts, a global company with offices in Germany, Brazil, Portugal, Hong Kong and the USA, will help your company to make a difference. With Soluparts, your organization can count on:
Reduced prices – because we have a team of specialists that researches and negotiates parts aiming the best cost-benefit relation for your company;

Reduced number of indirect material suppliers;

Significant reduction in the number of quotations, with a consequent increase in the efficiency of the Purchasing Department

Guaranteed supply of any item – we have access to the world's most strategic markets.
Purchase manager, make your work more efficient and gain time to invest in yourself. Try our services: click and order your quote today!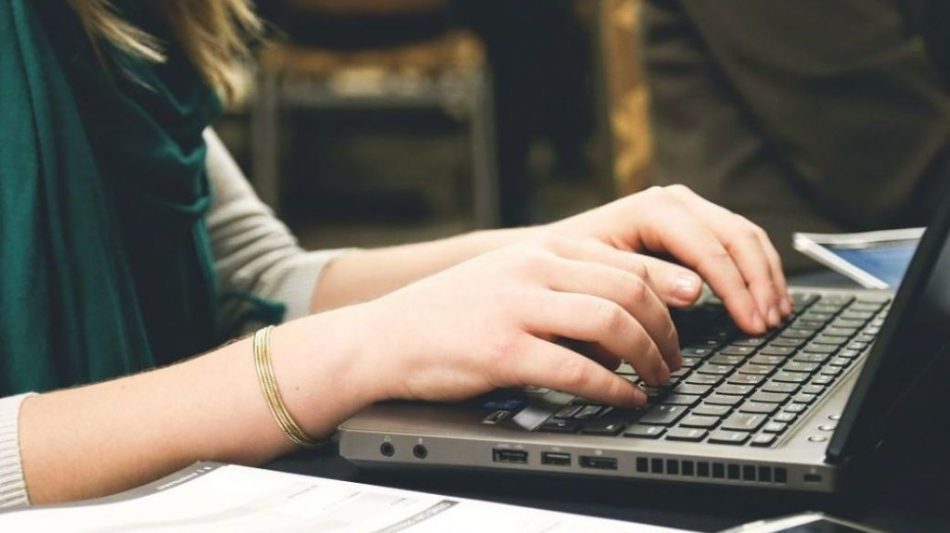 Assembling a purchase order is a common part of the routine of a company's purchasing department. Within the company, the flow of materials is a fundamental part of the business' economy and if carried out in a non-strategic way it can result in high risks and losses.
Companies that manage purchases inefficiently tend to lose market competitiveness in the market, which could lead to bankruptcy. With this in mind, acquiring quality inputs means, in short, maintaining a high standard of quality in the services provided. And as we know, high quality service translates into staying in the market!
A good purchase order process is essential to ensure this. In addition to organizing the demands, making the purchasing process simplified and optimizing the time, a good purchase order process is critical to maintaining a healthy and lasting relationship with suppliers.
The purchase order process follows simple 8 steps:
1- Purchase Order Analysis
In general, purchase orders come from a requesting department or employee. With a certain frequency, a single department or employee does not have a clear idea of what is in the company's best interests, such as prices and payment terms, and tend to take into account only the need they have at a given moment.
Because of this, the overwhelming majority of purchase orders need to be reviewed, and adjusted to the reality of each company. This means that there are some internal communication problems in the company, and this can be solved quite simply!
Training employees to fill out a purchase order is critical. Each detail of the document should be presented, and their respective need explained. This way, the employees will begin to better understand what they are filling out, and will do so with greater zeal.
It is common that purchase orders contain quantities, minimum and maximum deadlines for delivery, conditions of delivery (assembly of equipment, the possibility to assemble at delivery, etc.) and the costs. Feel free to include any information you find useful!
Remember: orders need to be strategically thought out to make it easier to find suppliers and close the deal!
2- Supplier selection
After identifying the need for purchases, it's time to select suppliers. For this, a search is made to choose the best options for each demand, and price quotes are requested for evaluation.
In order to choose the most suited suppliers, factors such as company reputation, price, punctuality and compliance with deadlines and conditions, company experience in the area, negotiation criteria, and even the values that govern the company's activity should be considered.
This task needs to be done with caution so that the choice of vendors is assertive!
Once chosen, suppliers must send quotes, containing the prices and conditions they can offer for each need. Remember to ask for full quotes, with all possible information! This is important so that you can cross check them with what you were informed in the purchase order, and decide which supplier will serve you the best.
Attention: Try to keep this process as light and fast as possible, so you do not cause delays in the next steps!
3- Choice of supplier and order shipment
After receiving the quotes, it's time to weigh the pros and cons of each supplier. In addition to analyzing the prices and conditions that each company has proposed, you can request samples or demonstrations of the products, to help you in the final choice.
With the supplier chosen, the purchase order is submitted, and from here the process will be out of your hands, momentarily!
Here's a note: Always set an average time to submit your order to suppliers to create a standard within your business. By always following this deadline, you develop one more credibility factor with your vendor concerning meeting deadlines!
4- Product delivery
When you receive a delivery, verify that all conditions of the purchase order have been met. Check quantities, formats and other data in the invoice, and watch out for incidents or delays not reported or justified.
Once checked, the merchandise can be sent to the requesting department, which will review all the information. The person responsible for the order must inform if everything is in agreement, and release the request for the last step!
5- Supplier Billing and Payment
After all necessary inspections, the department responsible for payment must receive the receipt and the acceptance report from the requesting area. With this information in hand, the purchase will be approved and paid for!
If everything goes smoothly, without any unforeseen circumstances or problems, this will be the basis for the next deals.
Now, some final tips:
6- Use a management software
You can make the process easier and more organized with the help of a management software. There are many options available, that allow you to insert every important information and do quick follow ups on every purchase order.
7- Keep a good control of your inventory
The best way to prevent purchasing items unnecessarily is to keep good control of inventory. You can also use a management software here, to make things simpler to keep up with, and much more organized. Learn here how to control closely your stock. 
8- Stay loyal to the sales predictions
Every company makes predictions concerning the sales expectations for the next year, or semester. What some people seem to forget is that the sales predictions are fundamental to understand how the financial situation will be for the period in question.
When analyzing purchase orders, always check if the sales predictions justify the acquisition, and if it is possible to pay for it without jeopardizing the company's budget.
Always adjust your purchase predictions to the sales predictions! Even though some of the purchases come from unplanned needs, the majority of them are predictive repairs and replacements that you can map quite easily.
We hope that you've learned why it is so important to assemble a good purchase order, and how to do it without complication! So, does your company manage the purchase orders in a different manner? How? Do you have any tips or other insights not mentioned here? Leave them below in the comments!
Soluparts offers the Annual Purchase Contract. With it, the client guarantees the prices quoted for one year – from the signature of the document – and only needs to send the purchase order of the desired part when it was necessary, increasing productivity, reducing costs and optimizing the time of the professional in the area.
Talk to our specialists and learn how to simplify contract management in purchasing: CHECK OUT THE ANNUAL CONTRACT