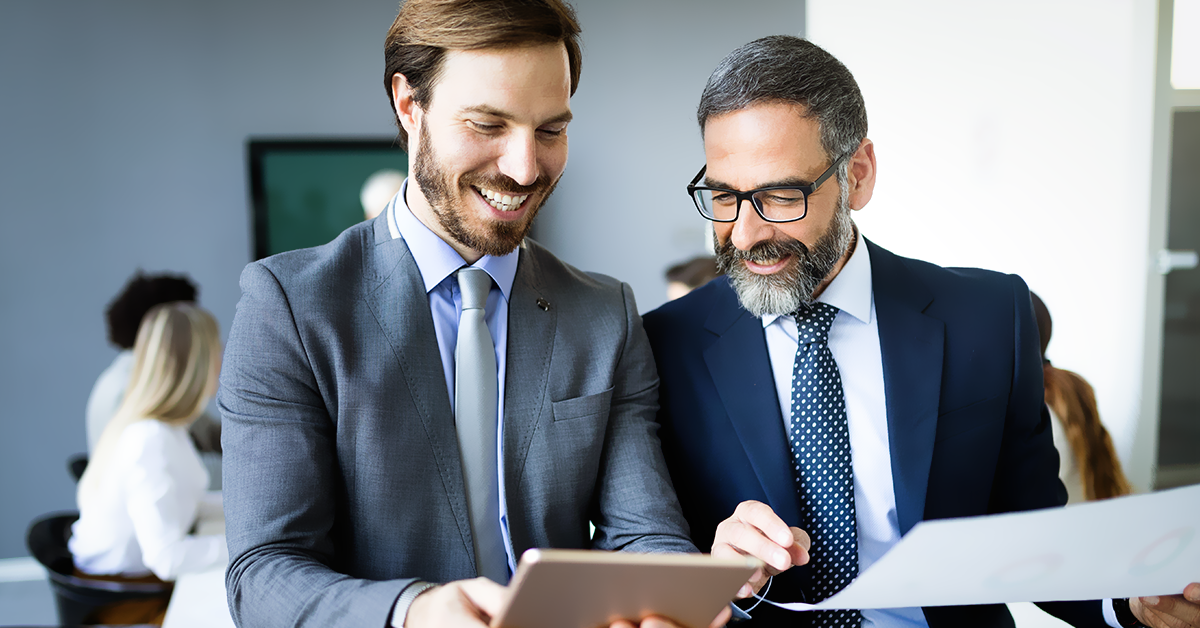 4 essential skills you need for a successful career
Feeling lost, frustrated or disappointed is part of everyone's  career at some point. In a rapidly changing environment, this feeling gains even more strength, in a way that finding a focus may become increasingly difficult.
To avoid this situation – in which many people feel stagnant or distant from their purpose in life –  we offer some tips that can facilitate both personal and professional development, in addition to showing what advantages can be obtained from this process:
Human development
First of all, it is necessary to understand what this stage of human development is about: acquiring the skills and competences necessary to deal with both personal and career-related challenges. They can vary between different points and be obtained in even more different ways:
Personal development
Linked to self-esteem, this pillar is about finding your own life purpose. Undoubtedly, it requires strong doses of self-knowledge to identify strengths and weaknesses in order to avoid  self-sabotage, to find your own strength, among others.
The reward is worth it. For instance, it is possible to bring an excerpt from the renowned book "The Art of War", in which Sun Tzu states: "Know the enemy and yourself and you will obtain victory without any danger; know the terrain and conditions of nature, and you will always be victorious. "
One method that contributes to this is the Individual Development Plan. Basically, it is a document in which you can set goals and objectives related to who you want to be and where you want to go in the short, medium and long terms. 
Professional development
Investing in specialization courses, being attentive to the news in your area and finding ways to innovate are essential steps to contribute to the gradual climb of the career ladder. 
In addition, networking can be an essential piece of the professional puzzle: stay close to people who contribute to your development and who can help you gain the skills needed to reach the top.
The benefits are many, both for yourself and for companies that are aware of this potential. In numbers, a survey by the Sales Readiness Group shows that companies that invest in good training programs achieve 52.6% higher performance than those that do not invest in training or that provide inconsistent programs to their employees.
Based on these points, professionals from the new era must develop for the future, around three key concepts:
1. Lifelong Learning
With the increasing transformations brought up by technology, professionals will have to become true lifelong learners. The concept, which must already be familiar, shows the importance of valuing continuing education by professionals, the ability to be constantly updated on the latest trends and innovations in the market, taking a "sense of ownership" in relation to one's own career –  this particular trend increasingly valued in professionals working in pretty much all fields.
If 20 years ago people still chose the profession they would have their whole lives, researches show that today's professionals tend to change their career on average five times in their lives. Furthermore, changing scenarios and adopting new technologies require constant recycling and the need for new knowledge and skills.
Why should this gain even more strength in the years to come? A study recently published by Gartner shows that the change in organizational culture will be one of the main pillars for the digital transformation of business in the supply chain, as shown in the graph below:
Another example of how this concept can be applied in the future is in a report published by the European Commission. The material aims to guide professionals regarding the digital skills needed in the upcoming years and unites both concepts (digital and lifelong learning) in a very interesting way. Learning digital skills is necessary and capable of being incorporated into teaching in all subjects, at any stage of learning.
2. Autonomy in relation to one's career
It is essential that professionals start thinking about their own learning early, incorporating lifelong learning into their knowledge strategy and increasingly gaining autonomy to do so, instead of waiting for the company to offer courses and internal workshops for talent development.
This is defined by Kathryn Sherratt, CFO and board member of different companies, as her career-related responsibility. "Many people can help you to start, but you need to take the first step and embrace the initiative. You need to have some idea of ​​what you want to achieve and how to get there" she says.
3. Curatorship
Perhaps the most important concept for fruitful professional development is curation. Once you understand the importance of remaining an eternal learner and have autonomy and focus to develop, you must have the ability to choose what to absorb and study, what type of course and content will make a difference in your career and bring you closer to your goals.
In a world with a large volume of easily accessible information, it is common to find ourselves taking courses or reading books that are not necessarily ideal for our life project. In other words, it is necessary that the professional establishes by himself the relevant information for him, continuously curating what really matters for his own improvement. In this sense, establishing your own criteria is essential.
4. Have a purpose
In times of change and crisis, it is the purpose that keeps us steady and in the right direction to achieve our goals despite some eventual changes in paths. A well-defined purpose also brings benefits such as motivation, persistence and resilience in one's own trajectory – personal and professional. Besides, finding your purpose can be a very satisfactory process, according to Mario Sergio Cortella, a brazilian philosopher in his book, "Why do we do what we do?".
Finding it, however, is not an easy task. To help with this, Glassdoor, one of the world's biggest recruitment companies, brings four questions that professionals should ask themselves in order to achieve  self-knowledge, as a kick-off:
What do you want to bring to the world?

What do you want to do?

How can your personal life go at the same pace as your professional life?

Where do you add value?
Bringing the idea of ​​purpose into the routine helps to form a clear sense of perspective and collaborates to obtain more chances for future success. Ultimately, Luiza Helena Trajano defines it as "the backbone of a company".
Conclusion
Developing these four pillars can bring significant benefits to professionals in any field. Nowadays, the main impasses imposed for this to be achieved are: the lack of communication and the development of soft skills, the culture of competition instead of collaboration and the lack of available knowledge within the area.
Overcoming those obstacles, however, is not impossible: start thinking about ways to build your own career going beyond what is usually offered in formal educational institutions. It is increasingly necessary to have multidisciplinary knowledge to know where and how to act, working as a team and establishing clear and reliable methodologies. This way, it's possible to be prepared for what lies ahead.
Did you like our tips? How about starting your learning today? Follow Soluparts' blog and tell us how your career has been going. Whenever we can help you, count on us!