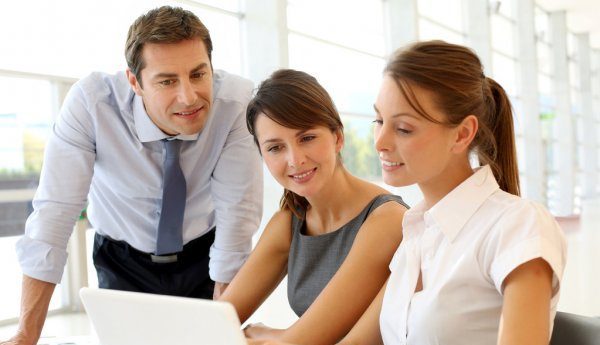 5 reasons to count on a company specialized in indirect material procurement
In the last few years, we have been following significant changes in the global economy that bring a lot of barriers and opportunities for organizations (digital transformation, concern with more sustainable practices, among others).
For the purchasing area, there are also other challenges: reducing expenses, making right decisions, optimizing the department's processes and contributing to the company's success.
An excellent way to increase the department's efficiency and solve its main problems is to count on the right partners. We list below some reasons to partner with a company specialized in international indirect material procurement, helping to deal with these complex challenges faced in the current context. Keep up and get good results!
1. Premium service
Getting the right guidance, at the right time, is fundamental for decision-making in a company's daily routine.
A supplier chosen hastily can bring a series of problems: a delay in a delivery of a lot of materials, for example, can generate the paralysis of a part of the operations for a certain period, which brings great losses to the company.
To guarantee the purchase of reliable suppliers, here at Soluparts, we have developed an internal supplier ranking that evaluates essential questions such as delivery time, prices, agility in response, among other factors.
Soluparts has great market experience and access to over 15,000 manufacturers. With a clear and transparent communication, our entire team of specialists strives to provide buyers with an experience of comfort and security by doing everything to meet their expectations.
We have a constant concern with the customer's well-being. By facilitating the acquisition process, we give, through our premium service, the possibility of finding the indirect material they need, no matter the country, manufacturer, if the part is obsolete or not, which improves their work routine.
2. Better payment terms
Negotiating prices with suppliers is something that demands dedication and energy from the purchasing department. It takes time to contact the manufacturer, explain the demand, wait for the budget to be sent, question the values, try to get to an ideal price and define the forms and deadlines for delivery and payment (the latter is often one of the most complicated moments, since the supplier wants to get paid for the material as soon as possible while for the company it is better to pay with a longer deadline).
With a company specialized in the purchase of spare parts, it's not necessary to have negotiations with each supplier, which reduces the time spent for the execution of these activities. Also, with Soluparts, it's possible to pay with deferred payment.
Soluparts is a partner of its clients, we understand that we are all playing in the same team, so the client's success is our success.
3. Purchase contracts suitable for your needs
Optimizing the purchasing team's time by reducing the amount of quotations to be worked by the professional of the department can be done through purchasing contracts.
This modality allows the quotations to remain valid for a certain period. In this case, the specialized company receives the list of products to be bought and makes the quotations. The client receives the quotations of the several pieces for approval. When there is demand for one of the materials included in the contract, the client requests the purchase of these materials at the prices already established (within the validity period of this contract).
At Soluparts, you have the option of getting an Annual Purchase Contract, which offers to our customers crucial convenience, by reducing bureaucracy and generating savings for the company.
4. Culturally diverse team to assist in negotiations
With globalization and the development of the media, the cultural dimension has become an important ally for the purchasing area of companies.
Whether dealing with other branches of the organization or partners from other states and countries, knowing more about the other party (heir customs and values, for example) ensures greater alignment, which reduces the possibility of noise in communication.
In this context, being able to count on a team located in different countries, who is capable of communicating in several languages and is experienced in making acquisitions in multiple cultural contexts, becomes a differential.
At Soluparts, our employees, of various nationalities, have international experience, essential for purchasing management with suppliers from all over the world.
5. Access to relevant content for professional day-to-day life
In today's world, information and data are the new oil. In the purchasing sector it is no different: having the access to information about market trends (such as the regionalization of supply chains, predicted by specialists, in the post-Pandemic world of Covid-19), is something extremely relevant when strategies are being defined and there is the interest to remain competitive and updated.
Soluparts empowers indirect material buyers by providing quality content on challenges related to international purchasing, supply chain related innovations and new technologies and also provides information and tips for you to improve your personal skills, that are essential for your professional growth.
Tip: access our blog to keep up to date with news that will make your routine more productive and effective!
Soluparts: security, trust and comfort in your indirect material procurement process
Maintaining productivity and optimizing time, in a period marked by intense and rapid changes, is a challenge to be faced by the various areas of a company.
To ensure more security in your decisions and make purchasing indirect materials more efficient, count on Soluparts, our team is specialized in providing support, solutions, commercial conditions and better prices for our partners, ensuring that all your demands are met.
We have offices in several countries (Brazil, Germany, Portugal, Hong Kong and United States) and we count on experienced negotiation professionals.
For more information, visit our website and take the opportunity to request a quote with our team.