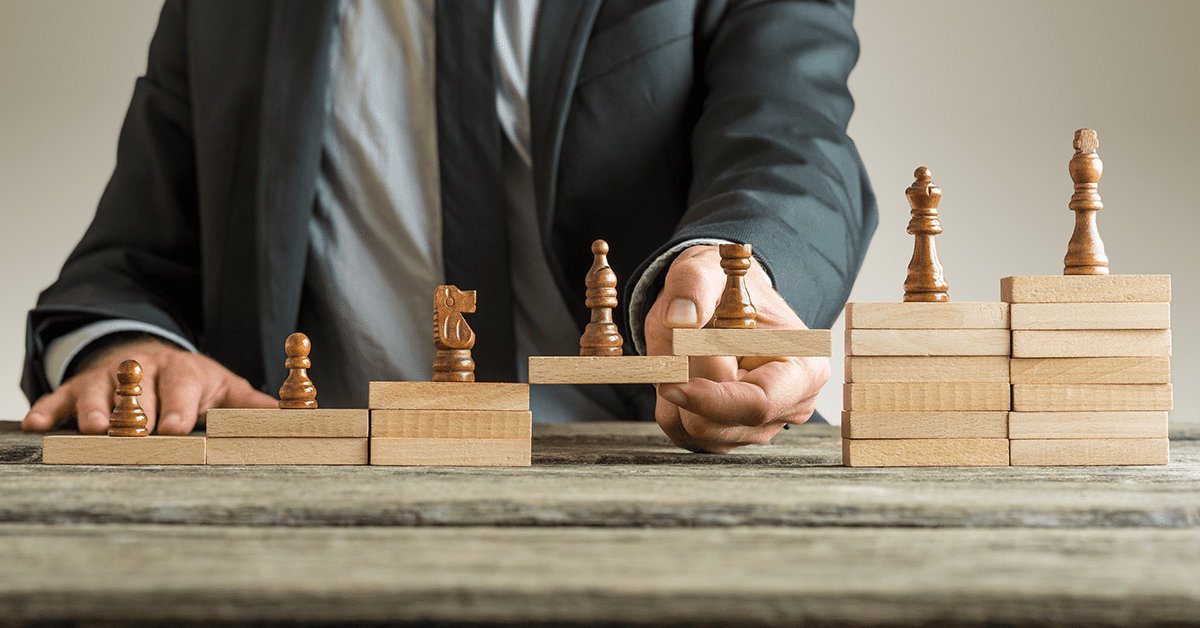 5 tips for purchasing professionals to boost their careers in the post-pandemic
Also available in:

Português

Español
Living in the 21st century already represents a professional challenge by itself – the pandemic, however, brought a whole new dimension to this transformation flow,  accelerating it even more.
In an environment of such fast changes, how to identify which competencies will be essential to have a successful career in the upcoming years? Thinking about these answers, Soluparts, whose mission is to empower buyers and help them develop professionally, brings some trends on the subject.
Before moving on to what should actually be applied in the purchasing sector, it is necessary to understand how the topic "future of work" was already discussed before the pandemic and what should remain from that discussion.
Concepts and trends
The skills for a post-Covid-19 world already had some basis being developed, given the intense transformations in the labor market in recent years. They can be exemplified in two quotes:
"The more a person invests in education, the more they can adapt to a changing market. So much so that, in a crisis, emotional intelligence can mean the difference between your success or failure ", says Leandro Karnal, professor, historian, speaker and Brazilian writer.
Completing Karnal's claim, Luiza Trajano, one of the biggest names in Brazilian entrepreneurship and leadership, highlights the importance of the commitment of professionals to an organization, even in times of crisis. "Companies that have people more aligned and more committed to their organizations last longer," she says.
In other words, what the experts point out as necessary can be translated into three keywords: Strategy (to have a focus on where to direct your career path), Purpose (to engage others in your goals) and Leadership (being able to get the best out of the teams you work with).
These are general goals and valid for any profession. Now, let's understand how they apply to the routine of the purchasing sector – and what skills are needed for professionals working in this segment to differentiate themselves from the others in the future.
How to bring these concepts into the supply chain routine
In this scenario, some skills will be required of professionals working in purchasing – we'll highlight the top five:
1. Develop the three "C" s of purchasing leadership
Increasingly in the professional context, the boss is replaced by the leader. A leader is one who, in addition to guiding daily tasks, is able to inspire his team and make them motivated to develop as people and professionals.
Leaders of the future will have three "C" s, described by the following words: Communication, Collaboration and Change.
Communication
The first, as the name implies, addresses the ability to correctly address one's needs to others. Whether they are members of the same team or professionals from other areas, knowing how to express exactly what you need and when is part of the increasingly necessary soft skills.
Collaboration
The second, collaboration, is essentially based on building relationship networks capable of providing a positive environment to develop teamwork. Using persuasion techniques for this is also highly recommended.
Change
Finally, being able to change is a fundamental skill – even if it requires some extra reinforcement, such as improvement courses. Being on top of this trend will help you guide people through turbulent times and make them truly engage in solving problems.
2. Be an active listener
Strategies developed for the purchasing department involve different perspectives to succeed. Among the team and suppliers' own points of view, it is possible to identify a series of variables that will contribute to a positive final result.
Amid global geopolitical uncertainty, these issues become even more serious and relevant. Therefore, having the ability to listen actively, fully understanding the different aspects and problems involved in a strategy or negotiation is a key skill to develop effective response plans and minimize delays or extra expenses, making the organization even more efficient.
3. Quantify your "cost to serve"
Purchasing professionals will have an even greater potential to be successful if they can quantify how much their decisions are related to the area's financial results.
Understanding this metric to direct the appropriate attention to the different profiles of suppliers is fundamental to generating profitability, in addition to managing time properly. At this point, it's helpful to develop analytical skills, have well-defined KPIs and master a Business Intelligence software for example, which allows you to have a general visibility and metrify the different processes in the sector.
4. Have the will to persist – and change
New processes and products are emerging all the time – an increasingly constant movement in the midst of digital transformation. Having the ability to adapt to different scenarios, roles and careers will certainly be a differentiator for the professionals of the future.
It is important to highlight that adaptability and resilience are different concepts – but that go together towards professional success.
While the first occupies the sphere of knowing how to react quickly to the most varied situations, the second concerns the persistence and determination necessary to advance towards success.
5. Know how to solve complex problems
Rowan O'Grady, president of Hays Canada, recently highlighted that leaders need to involve their team more in their problem-solving discussions. For this to happen, however, it is necessary that the entire team has technical knowledge and the ability to deal with people within this new scenario.
Professionals who are unable to combine these two concepts to solve complex problems will have a more difficult path to follow in the future. Thinking in an automated way is not enough: today, more than 30% of all functions performed within companies can be replaced by robots, according to McKinsey.
Therefore, investing in human differentials, such as the ability to deal with different factors (human and external), uniting these competences to solve what machines are not able to decipher, will be increasingly demanded skills in the future.
In addition, it is necessary to develop your systemic vision to be able to visualize the best solutions among all the possibilities for solving a specific problem. In a fast and volatile world, having a broad view of the whole instead of focusing on fragments of the process can bring several benefits to purchasing and the supply chain.
Conclusion
Anyone who knows how to explore the rapid transformations of today's world in the best possible way to bring the attributes necessary for professional growth, will certainly have a considerable advantage.
The new age purchasing professional must also be able to conduct regular self-assessments and identify areas of weakness so that they can be developed. Being in constant learning, knowing its value (including the financial value) and developing leadership skills are points that are increasingly in demand in different sectors.
Investing in in-depth knowledge of the area, understanding the cost structure required for the activities of your department and the financial impact of your decisions will be important steps to move towards the future.
For more tips on how to develop your career, keep following Soluparts' blog.