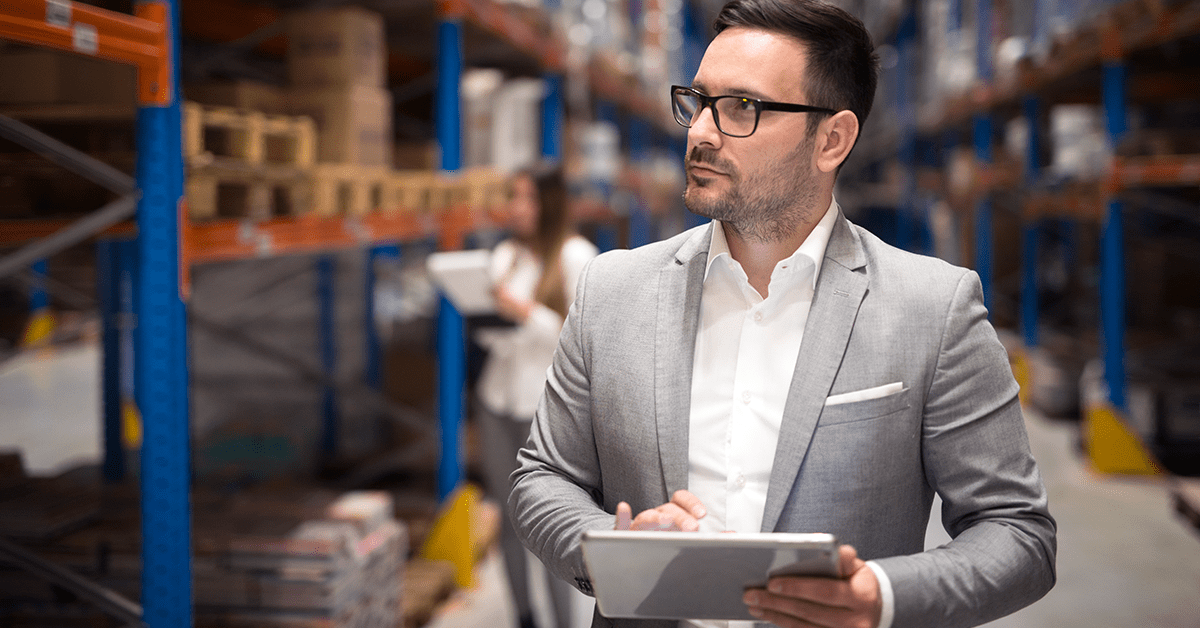 Inventory control optimization techniques
Also available in:

Português

Español
Knowing how to manage and optimize inventory can be the difference to define a successful business, contributing to the goal of reducing costs and replenishing materials for your operations only when it is really necessary.
We have already covered examples and techniques for a more efficient management of your inventory on our blog and, in this text, we will deepen the theme with more tips on how to optimize your inventory management and discuss its importance for an efficient management of the purchasing area.
The importance of stock optimization in the digital age
Organized inventory means that control of all parts and cash flows are being effective, ensuring that it is possible to have the right items in the right place and at the right time.
Inventory optimization is different from basic management. The second involves orders, storage and stock movement, while the first consists of concentrating the right items in the right quantities to meet demand, without excessive expenses, that is, making use of metrics and analysis to design the best way to make your purchases, taking time and quantity into account.
In optimization, it is necessary to establish and maintain the focus on the goals, ensuring that the right supply will be acquired based on calculations that aim to forecast the possible demands for materials from the maintenance team, so that purchases are planned in advance and following the best economy strategy – always taking variables of supply and demand into account.
Maintaining productivity and optimizing time while living uncertain, fast-changing and volatile times has been a great challenge. Companies need to keep track of complex supply chains and anticipate and deal with new threats at all times. In this way, full optimization is only possible through the adoption of some techniques and innovations such as comprehensive IT systems to automate processes making them as efficient as possible.
By optimizing your inventory management, you will be able to forecast maintenance and demand seasonality for certain parts, determining exactly how much and when to order a material. It will be possible to remain aligned with suppliers and stay on schedule , ensuring that materials are available in advance, without spending more than planned.
Techniques for optimized inventory
1) Have a management system
To start an optimization process, the company needs to be prepared to deal with the flow of demands in the area. Automating inventory helps you predict order quantities, replenishment cycle times, safety stock, forecasts, seasonality and more.
Efficient software will contribute not only to the tracking of stock levels, orders and deliveries, but also to the monitoring of the entire purchasing process. The system will automatically calculate the demand for items, analyze the historical withdrawal data and ensure that the minimum and maximum quantities of each product are accurate in each period and location.
Some companies use technology platforms like WMS. The WMS (Warehouse Management System) contributes to support the day-to-day operation. It can be divided into three major fronts: inventory management, execution of the work and information. This software allows integration with other important systems, such as ERP, ensuring the centralization and transparency of data throughout the company.
See our article on the benefits of an intelligent supply chain.
To measure the performance of the operation periodically, it is necessary to establish performance indicators (KPIs), and never leave the assessment of the numbers in the background.
It is worth remembering that for inventory management to be in fact optimized and efficient, it is necessary to go one step further in the constant monitoring of metrics.
Analysis of numbers and graphs, as well as the establishment of goals and projections of future demands are essential to anticipate problems, such as the lack of parts in stock and to plan purchases at the lowest costs.
An important tip is to have periodic meetings with all buyers of the team so that these analyses are done together, ensuring that the entire department is working with the same strategy and with the same objectives.
2) Establish inventory policies
Define an inventory policy to determine which materials to stock and how much to keep for each unit. To assist in its preparation, perform an ABC inventory analysis.
This technique aims to identify the stock that is generating profit, through a classification that separates the materials in three different levels or categories: items A are the most important in terms of the value they add to the company, while items C are the least valuable .
ABC inventory analysis is important because it helps you manage the indirect materials most important to the operation and adapt your inventory control policies.
3) Demand forecast
It is necessary to make a forecast and dynamically calculate the demands according to historical purchasing data to ensure that the minimum and maximum order quantities are ideal.
In addition, it is essential to prepare an annual inventory budget, helping the purchasing area to prepare well in advance, avoiding unforeseen events. Here are the main points to consider in this budget:
total cost of acquisitions to maintain an adequate level of inventory during each period of the year;

storage cost;

movement cost;

fixed operating costs;

transportation costs;

miscellaneous costs and expenses.
4) Improve purchasing procedures
In order to maintain the stock with the appropriate quantities, it is necessary to adopt purchasing procedures that are aligned with the history of the entry and exit of materials.
All items that have not had an inventory volume or have not left within a certain accounting period, typically twelve months, must be classified as obsolete inventory. These low demand items need to be flagged in the system and their inventory limits must be adjusted downwards to avoid unnecessary expenses.
What mistakes should you avoid in the optimization process?
The first step in avoiding mistakes is to establish and follow the department's process. Some main elements needed are planning, strategy, efficient execution and monitoring.
Among these errors, we highlight the inventory control, which can result in stock out (lack of stock of a certain product). Another situation that happens frequently in operations with manual management is the excess of stock. Both scenarios are detrimental to the business, causing financial losses.
Another common mistake is in the use of space, so it is important to periodically review the layout of the stock, since over time the space needs to change according to the diversification of materials. Try to maximize the use of vertical physical space.
Don't ignore technological advances! Failing to collect and analyze data with the help of technology makes the business less competitive. You need to get basic inventory management tools and keep up with trends frequently. Automation helps to reduce labor costs, improving product accessibility and categorizing inventory systematically. Using technology to your advantage will help you avoid the problems mentioned above.
The Soluparts blog can help you be up to date with the latest market trends! See some of our latest articles: