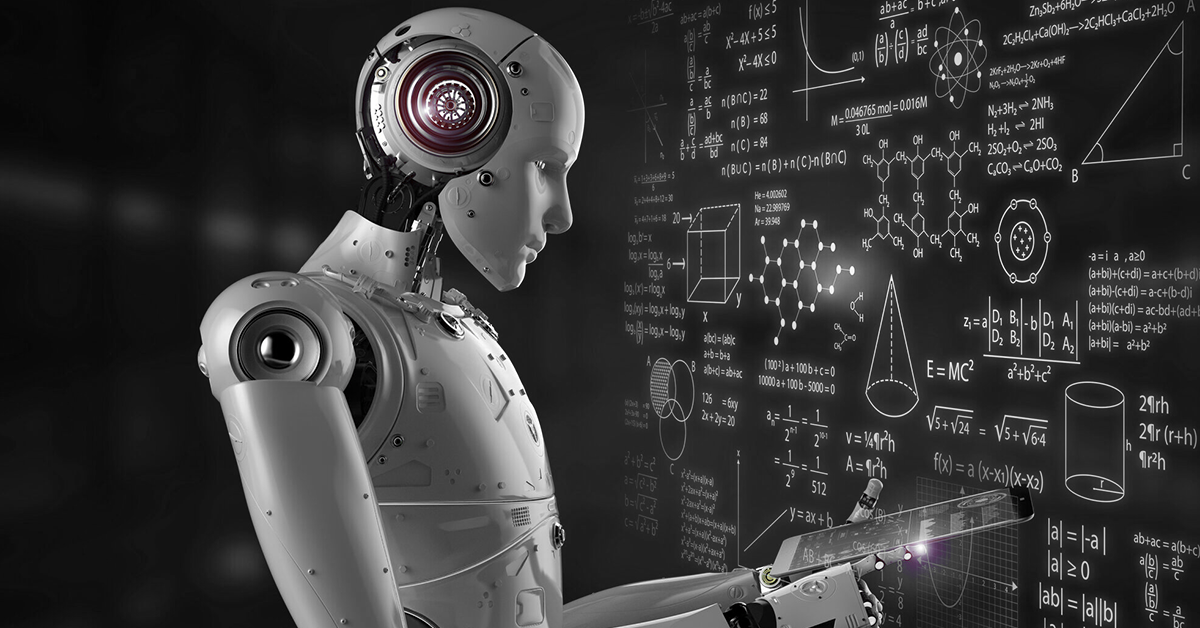 Machine Learning: cutting-edge technology in favor of the supply chain
Also available in:

Português

Español
Artificial Intelligence, Machine Learning and Deep Learning enable changes in standards in every field of action we can imagine – and are even helping the industry when it comes to supply chain: from procurement, payment, planning and production to the arrival at the final destination – optimizing the processes in a brand-new way.
A subset of artificial intelligence, which allows an algorithm, system or software to be able to learn on its own from tests on a data set, without having been programmed to do so – that is how the concept of machine learning can be defined.
From observations and data obtained through use, machine learning trains a computer model, combining predicted and real results. In this way, the more information is exposed, the better its functioning and assertiveness when it comes to carrying out its tasks autonomously.
Deep Learning
Deep Learning, on the other hand, is a more advanced version of machine learning that emerged in 2010, in which computers are taught to learn for themselves how to perform tasks like humans, including image identification, speech recognition and predictions.
This technology makes it possible for the computer to recognize patterns in various layers of processing, instead of just organizing and executing data. This set of algorithms model high-level abstractions composed of linear and non-linear information.
The relevance of these technologies grows more and more due to their diverse advantages. In the age of information technology, where complexity only increases, agile and efficient logistics processes play a central role.
It is no coincidence that a study by McKinsey in 2019 shows that deep learning is expected to bring annual gains of $3.5 trillion to $5.8 trillion for companies worldwide.
The importance of Machine Learning in the supply chain
In the case of supply chain, we are dealing with large amounts of complex data. With Machine Learning, you can analyze this information and use the findings to improve your management: as products move, the system is able to compare this data to the company's history in order to identify possible delays and make suggestions for speeding up the chain, for example.
Seasonal trends are some of the data that can be used to forecast specific demands and manage manufacturing and supply. We need to keep in mind that supplying good, quality products is essential in this sector, and with machine learning we can enhance the chain functioning by monitoring its process to avoid defects and errors in delivery.
Another positive point of this technology is the possibility of analyzing all the documentation necessary to deal with suppliers, leading to better agreements and more effective management.
Practical advantages of using Machine Learning in the supply chain
Clearly, at least five operational benefits are present in the day-to-day supply chain, according to Louis Columbus in an article published in Forbes:
More accurate inventory control
With algorithms and from applications that run them, with Machine Learning, the analysis of large and diverse data sets is done quickly, which optimizes the accuracy of demand and reduces forecast errors.
Thus, there is no need to maintain a very large inventory volume, as the product flow is constantly updated and monitored in real time. Another interesting point is that the inventory level analysis also identifies when products are losing popularity or becoming obsolete.
Cost reduction
In addition to reducing storage costs, by encouraging improvement in the quality of control and reducing waste, there is consequently a decrease in expenses. Machine Learning also improves logistical performance, with a better choice of routes, modal and cargo agent, for example, minimizing risks of delays and costs.
Also considering the maintenance schedule and performance history of the equipment, automatic learning avoids improper operations of machines with low performance and acts as a reminder of scheduled maintenance, always seeking to minimize operating costs.
High performance
With trained models capable of continuous learning, it is possible to gain insights from the analysis of large and diverse data sets to improve the performance of supply chain management, improving the accuracy of demand forecasting from an end-to-end perspective – especially excellent in a rapidly changing post-covid-19 world.
Quality inspections
Machine Learning excels in visual pattern recognition, generating many potential applications for physical inspection and asset maintenance across the supply chain network. Result: quality and automated inspections for robust management without the occurrence of human error.
Through IoT sensors combined with machine learning, companies are extending the service life of their main assets, including machines, engines, transportation and storage equipment, finding new patterns in the collected usage data.
Facilitated administrative practices
Supplier relationship management is simplified from the history and data provided with each purchase. To facilitate the quotation work, for example, it is possible to generate a standardized electronic spreadsheet for all the company's suppliers.
Fraud reduction
By automating inspections and audit processes based on real-time analysis, the algorithms are able to increase the quality of product delivery and reduce the risk of fraud, as they detect anomalies or deviations from normal standards quickly.
Another example is that such a tool also prevents the abuse of privileged credentials, one of the main breaches within a supply chain.
How to get there
Software that integrates systems between suppliers and manufacturers is essential for the collection and processing of data to be done automatically, facilitating the decision-making process.
For this optimization to materialize, all organizations that are part of the supply chain must modernize at the same time, being able to provide quality data and consistently.
Do not forget that after being integrated into the system, machine learning must be constantly monitored by qualified professionals so that the company is sure that the data obtained are in accordance with the needs and expectations of the business and that they generate qualified information that indeed contribute to decision-making.
Conclusion
With the high volume of data to which we are submitted within a company, processing and analyzing them with conventional management tools has become inefficient. Thus, new methods are essential to maintain the full functioning of the industry.
Machine Learning makes it possible to optimize the supply chain using AI algorithms that quickly locate the most influential factors for the success of a supply chain, while constantly learning during this process.
Improving supply chain efficiency plays a crucial role in any company, increasing profit and making it easier to deal with challenges. On the Soluparts blog, you can find various contents on how to optimize the supply chain using technology.
With Soluparts, you also have a partner specialized in negotiation for the purchase of indirect materials. With a multicultural team and extensive experience in negotiating with suppliers, we are located in the most strategic markets in the world to facilitate your purchases. Contact us to find out more.
Related Articles