The term Slowbalisation, created to describe the slowdown in international trade, is on the rise.
Since the early 1990s, when globalization began, it has driven economic growth. Today, however, global trade is slowing down and occurring in more regional terms.
What is the impact of this shrinkage on business and the supply chain? In this post, we will reflect on this topic. Check it out!
Why Slowbalisation is happening
In the 1990s, globalization gave rise to the idea of a flat world, where borders mattered little when it came to the flow of ideas, goods, services and capital.
Development in the technology, communication and transportation sectors reinforced this concept, suggesting a world increasingly connected.
But in recent years this movement has begun to slow down, giving rise to Slowbalisation. Why is that?
A conjunction of factors has led to this condition, among them, geopolitical changes. The advance of nationalist and protectionist governments, especially in the United States, has put globalization in the spotlight.
But that is not the only reason. The technological advance that has occurred in every corner of the planet has leveled products and services, making it easier for the final consumer to find what he or she needs in a place close to where they are located. This is because the same consumer, more aware and demanding, started to create a demand for customized products and faster deliveries.
Another determining factor for Slowbalisation is the high costs involved in purchasing raw materials. Especially fuel, which also interferes with the value of transporting goods. 
Price fluctuations in the fuel market, in fact, constantly affect the logistics sector, generating inflation in the final price of products. They act as a kind of domino effect, where carriers increase their values in order to not suffer losses and purchasing companies pass on the same increase to the final price of products, in a compensation that affects the logistics chain.
And we must not forget that globalization has allowed emerging countries to become richer, being able to produce more and, of course, increase the consumption of their own goods – which leads us to conclude that it may have been a victim of their great success.
Slowbalisation X Supply Chain
During the 1990s and early 21st century, many companies defined their supply chains in the use of cheap labor, even if it was on the other side of the planet.
With the shift to just-in-time logistics, however, this type of decision changed, creating yet another reason for Slowbalisation.
The adoption of a model where stock is acquired as needed, operating at continuously low levels, helps to reduce costs and increase efficiency. However, it requires a very careful programming for the demand of products, avoiding shortage of materials – in our blog you find an article that shows what is the most beneficial for company finances in industry 4.0: buying products or services (CAPEX or OPEX)?  It's worth reading to find out!
Instead of large quantities of materials – purchased at lower prices in countries with lower labor costs – we now see came into play:
local workforce, with greater qualification and knowledge of the production stages;

technological solutions capable of planning and monitoring each stage of the production process, avoiding waste and interruptions due to lack of parts.
Indeed, regionalization relies on technological advances. The Industry 4.0 supply chain has become much smarter, incorporating data analysis, artificial intelligence and machine learning.
These capabilities generate increased visibility and control of the supply chain, allowing rapid identification of any failure that may affect it, making your operations more efficient and optimized.
And, for the future, it is quite reasonable to assume that new technologies will emerge to develop the supply chain according to the needs of different markets and decrease the dependency on products that today can only be found in more distant places. This is the case of the 3D printer, for example, among other innovative technologies we have already talked about in our blog – learn more about 4 technologies that will change global trade forever!
Reliable Supply Chain: essential in Slowbalisation
One of the main precautions to be taken with the supply chain in post-globalisation is to guarantee the availability of the materials needed for production.
This is already possible with the existing sophisticated technologies, which analyze the chain in real time, ensuring efficiency, agility and cost reduction – in this sense, know a proposal that unites reliability and speed at the time of purchasing your company.
But in the Slowbalisation era it is also essential to have an extended supply chain network. And the best way to guarantee this network is to count on the partnership of a company that can supply any item with the best price and term conditions.
Soluparts specializes in the acquisition of all types of industrial materials for maintenance, repairs and operations, facilitating the entire purchasing process.
Count on experienced professionals to make your supply chain much more efficient – even in times of Slowbalisation. Get a quote and surprise yourself with our service.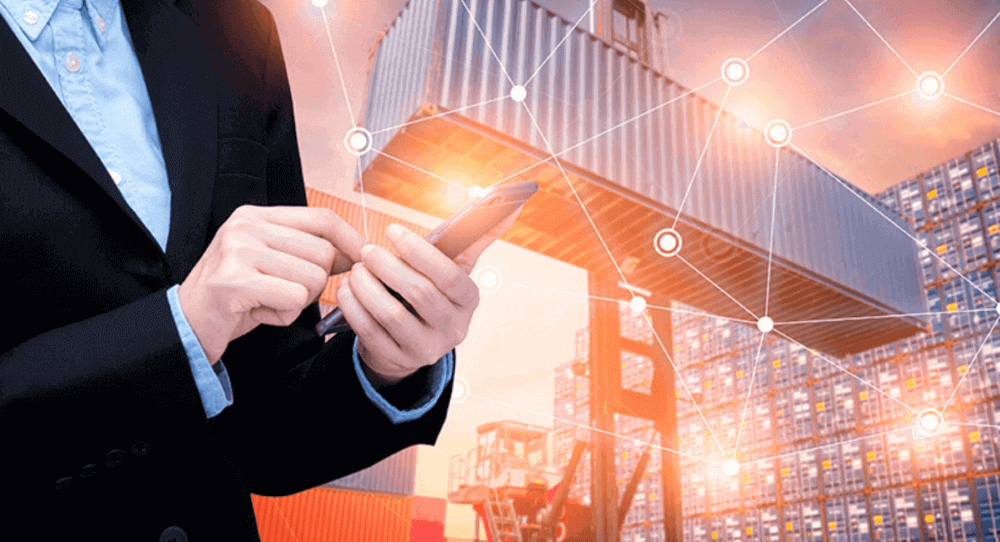 With globalization – even as it is slowing down – and the digital transformation, the supply chain is becoming increasingly complex, increasing the pressures for a more modern and efficient process.
Therefore, it is essential to have an intelligent supply chain that exploits the digital and technological resources available today. Understand this scenario better with the following article.
Supply chain challenges in digital transformation
The spread of Industry 4.0 technologies has revolutionized supply chains that are already using the Internet of Things (IoT), automation, artificial intelligence and real-time analysis to optimize, accelerate and predict their operations.
In this scenario, many companies are already rethinking their logistics, taking advantage of digital technologies – and new rules, such as Incoterms 2020 – to keep pace with change and improve their operational capabilities.
Moving from a traditional supply chain to implementing a digital, intelligent format requires a major transformation.
To prepare for this moment, get to know the technological elements that are at your disposal.
Elements of a smart supply chain
Much has been said about using Bots, Artificial Intelligence and Machine Learning to make the supply chain more efficient – about this subject, we wrote an article that shows 4 technologies that are revolutionizing global trade.
All of them are very important indeed. But there are other resources available, like the ones we highlight below.
1. RFID – Radio Frequency Identification
The RFID system consists of an antenna, a transceiver (which reads the signal and transfers the information to a reader device) and an RF (radio frequency) tag, which contains the information to be transmitted – these tags may be present on products, parts, equipment, etc.
It works like this: the antenna emits a signal from the integrated circuit and transmits the information to the reader. It in turn converts the RFID radio waves into digital information, which can be read by a computer, storing this data.
Thus, it ensures professionals can control everything that enters and leaves the factory, which in turn guarantees the updated control of the stock – in real time – and makes tracking the materials a lot easier.
2. Smart sensors
As they are an excellent support for an intelligent supply chain, the sensors make it possible to monitor machines in real time, sending alerts to a control center if any part is defective and needs to be replaced – or even when the production period for any part is coming to an end.
This way, it allows the realization of predictive maintenance, indicating the right time for the acquisition of parts and products. In addition to cost reduction, it increases production efficiency, since it reduces the risks of having to stop the machines for maintenance.
3. Drones
It may sound complex, but tests are already being done using drones for delivery. Besides delivering orders to the buyer's house, another possibility is the distribution from a truck which, upon arrival at a certain point of its route, releases several drones to deliver orders to places close to the stop.
Using a drone equipped with a camera to scan the items from a stock is also a possible way to improve controls and processes.
4. Robots
Repetitive tasks such as moving products from one area to another from a warehouse can be done with the help of robots, increasing efficiency and freeing up employees for more strategic work.
Amazon Robotics invested in this feature, reducing errors and costs (before, it was common for products and materials to be stored in the wrong place, leading to unnecessary purchase of items already in stock) in addition to improving efficiency – learn about the Kiva system that allowed the use of robotics in the company's warehouses.
5. Process Integration
An intelligent supply chain needs to integrate steps and teams, creating a real-time communication that can be used by everyone in the production process.
This integration will promote improved communication, anticipation of problems, greater agility in detecting and solving failures. It also favors access to essential data to define strategies and control demands more effectively.
The market offers several options that need to be evaluated according to the needs and particularities of each organization. With Business Intelligence, information from systems in all areas and technologies – such as the Internet of Things – goes to the same dashboard, generating graphs and tables and allowing linked teams to follow the entire process together in real time – in the case of the supply chain, maintenance, purchasing and logistics would share the information in the same dashboard.
Implementing a smart supply chain in your company
The acquisition of new technologies requires good planning, avoiding risks such as acquiring items that do not offer a positive cost-benefit ratio or that are not really necessary for the reality of the business.
And although your journey towards a digital supply chain may require the best and most advanced technologies, remember that much of the success of this operation is connected to people. Companies need to take their employees with them at each stage, preparing their workforce for this new supply chain, through training, for example.
With these precautions, it'll be possible to see many benefits in the supply chain, some of them being:
Greater efficiency:

better use of productive process time, minimized errors.

Transparency:

an intelligent supply chain allows information to be shared with all stakeholders in real time;

Properly distributed resources:

adequate quantity of parts, avoiding inactive stock or material shortages.
An intelligent supply chain can, for example, integrate data from sensors connected in warehouses and warehouses with information that shows the use of parts, allowing a purchase planning that leads to cost reduction and higher quality throughout the purchasing process.
Want to learn more about intelligent supply chain, receive tips and industry news? Subscribe to our newsletter.