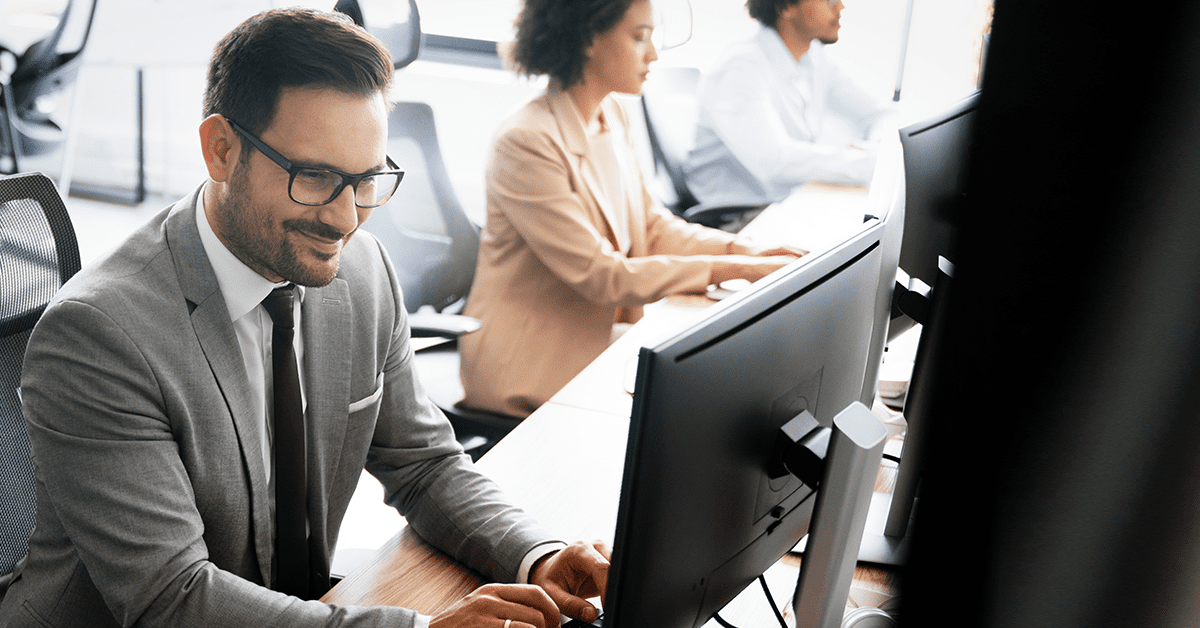 The impact of shared economy on supply chain
Also available in:

Português

Español
In recent years, we have witnessed an increased attention to the shared economy, activity that relies mainly on digital platforms in order to facilitate transactions and grant temporary access to goods and services, changing the way society comprehends the concept of property.
As a consumer, you must have already used this type of service, when requesting a vehicle to travel or booking an apartment for a vacation, among other numerous examples. These changes are also felt by companies: within the digital age, there is an increase in the volume of Opex demands (expenses with services), to the detriment of Capex (capital expenses).
Along this line, organizations start to rent instead of buying equipment that will probably become obsolete soon due to technological advances, to lease a property instead of buying so it is possible to change the area of ​​operation faster (a region that was previously interesting for the business may no longer be in a short time). To understand more about this issue, read our specific post on the topic.
This significant paradigm shift, viewed as a growing trend for the upcoming years, is being driven by digitally native companies, as they have more responsiveness in dynamic and complex environments, with their business models based on relationships with different partners and earning commission for each service provided (for example, a specific amount for each race requested in the transportation application). This scenario requires large and consolidated companies to adapt to this new reality.
Concepts and trends
The shared economy promotes a real revolution in the way we produce, consume and transport goods. For companies, it brings a series of possibilities in order to reduce operating costs, increasing productivity, among other benefits.
In general terms, it is linked to the possibility for people and companies to contract services for a fixed period of time instead of buying specific material. The sharing itself has already been adopted for some years (for example, competing airlines that use the same aircraft to provide their services). However, the current context has created favorable conditions for the expansion of this practice.
The best known examples are in the travel, car sharing, finance, personal and music / video streaming sectors. However, many sectors can take ownership of these concepts and apply them in their reality.
According to a report published in 2017 by the logistics company DHL, global revenues for this market are forecast to be around $ 300 billion by 2025. These numbers are expected to change as a result of the Covid-19 pandemic, but demonstrate the relevance of sharing today.
There are some elements that help explain the growth of the shared economy in recent years. Among them, the junction between technological development and economic, social and environmental trends (such as the global recession since 2008, the new generation of digital natives and concern for the environment).
Among the technological elements that promote the shared economy are:
Connected mobile devices, such as cell phone, which allows the conduct of business transactions and infrastructure for digital payment in a secure manner;

Verified profiles and online assessments, which guarantee reputation and credibility for the service provider;

Use of platform-specific software and algorithms to drive the customer experience;

Real-time mapping and location of the product to be delivered.
However, there are some challenges regarding the full implementation of business models of this type, such as the trust, transparency and responsibility that must be built between those involved, even in the online environment.
In addition, an important point concerns the protection of the workforce: as it is no longer fixed, but on demand, there is a risk of precarious conditions for the service provider (on this subject, see our article on ethics on supply chain management).
Shared economy in supply chains
In the context of supply chains, the connection between its various participants allows the adoption of new policies for rentals, transportation, storage and personnel management, helping to reduce costs and emissions of polluting gas.
In addition, supply chains become critical with the growing need to accelerate order's schedules. As a solution, the implementation of multiple distribution centers and shared trucks is highlighted.
In this way, partners can store goods from your company, reducing the distances and size of cargoes to the delivery address. The reuse of resources and the shared shipment of orders also help to avoid waste, with the use of empty trucks on return trips.
Information agility also helps in this case, with real-time connectivity and order tracking. After delivering a shipment, for example, a driver can check if there are any demands to send last minute orders to its destination (being able to serve several customers up to the vehicle's load limit).
Other suggestions for using the shared economy in supply chains are:
To expedite the receipt of a material, the company can partner with third-party delivery services that guarantee delivery on the same day or as soon as possible;

Find new and innovative ways to handle unsold inventory, such as renting it to other companies, and collect data to detect future trends and demand forecasts.
What about the indirect materials purchasing department?
Sales have a growing influence on business management, being responsible for monitoring suppliers, managing risks, identifying opportunities and continuously evaluating the supply chain to add value together with the different areas.
For buyers of indirect materials, there are some possibilities for sharing excess resources, tools and skills to maximize efficiency collectively:
Identify new

suppliers

(prioritizing the most innovative ones) and find opportunities to share resources;

Understand the ecosystem well and who is involved in it (companies selling products, competitors, carriers, among other actors) to share knowledge and innovations;

Use technology to your advantage. The use of

management software

provides organizations with the necessary insights to adapt to the growing influence of the shared economy;

Always check if these possibilities are in line with the company's legal policy, avoiding problems with hiring this type of service;

Train your team to assess business opportunities of this type and know how to mitigate possible risks that arise along the way (such as a delivery delay). The shared economy is founded on a process of intense technological change, but it needs to be accompanied by a change in people's mentality;

Consider outsourcing, that is, outsourcing some functions and activities to specialized companies, and share the

responsibilities

involved in the

acquisition process

.
Conclusion
Shared economy is a strong trend that is here to stay. This movement is being driven by new companies with new business models, requiring the adaptation of mature companies.
For supply chains, there are multiple possibilities related to sharing: companies can hire services of this type, competitors can share resources and equipment to maximize efficiency, or even count on each other to supply specialized components, among others.
The GoShare business model is a case of  success in this type of business. With it, you can hire drivers to help load, transport and unload materials in major cities in the United States.
It is important to note that these models are seen by experts as a complement to the current chains, not a substitute. In other words, they will help improve productivity, but they cannot be seen as the solution to all problems.
Another suggestion is to have a company specialized in the acquisition of indirect materials worldwide, such as Soluparts. Try our services by sending your requests for quotations.