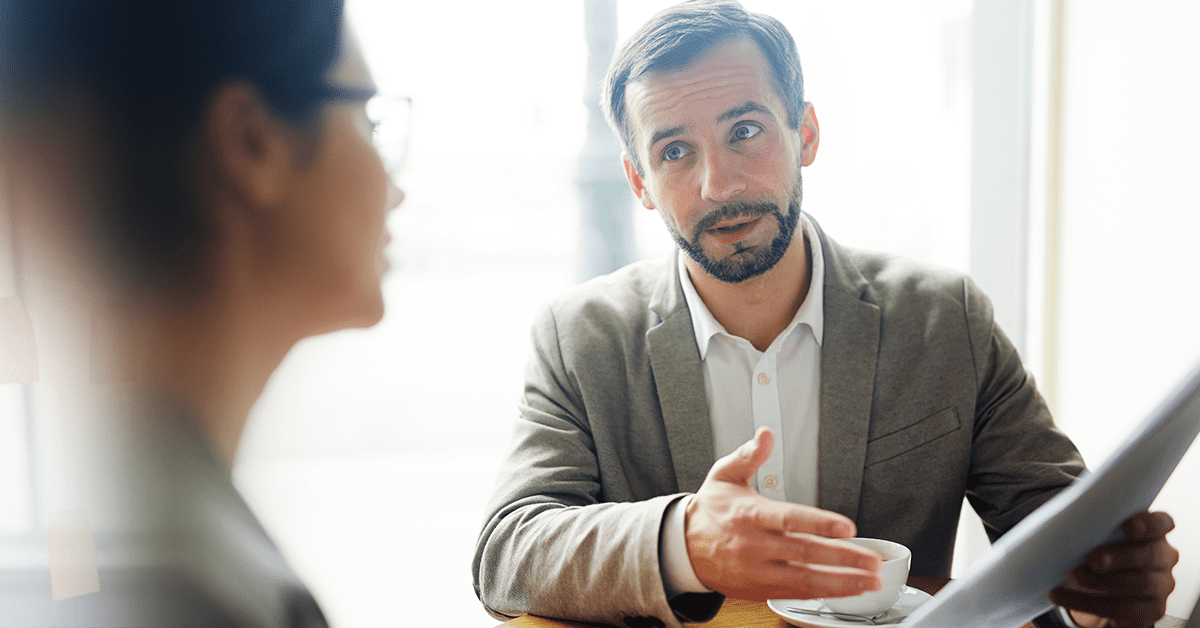 The main stages of the negotiation process: how to be prepared
Also available in:

Português

Español
Negotiating is a fundamental step to obtain good results. We already covered some aspects on how to improve this skill in our blog, such as the BATNA the ZOPA techniques. Understanding more clearly in which moment they can be applied depends on a complete view of the stages that involve the negotiation process.
According to the article  "Framing Up the Characteristics of a Negotiation", it is possible to identify the components within a negotiation as follows:
Interests:

meaning, during the preparation and planning part, identify which are the main interests involved in a deal, how long you are

willing to negotiate

, what is debatable and what is not, etc. Finding all the information possible and taking it to the table is an important differential to obtain good results.
Resistance point:

in general, define how far it is possible to go, what is the maximum point of flexibility for a negotiation –  also called "ground rules".
Possible alternatives:

here is the

BATNA technique

. Establishing what are the best skills and assets to trade are key to explore the flexibility of trading.
Ideal point:

define what is the best possible result that the negotiation can bring.
Agreement zone:

also known as

the

ZOPA technique

, that is, justifying the points defended and attempting to negotiate from them.
Point of agreement:

establish and check the criteria for the agreement to be made, after the negotiation bargain.
It is important to remember that the lack of these procedures can bring unfavorable results to one side. Different factors can influence this decision: emotions, excessive resistance and low ability to change, unwillingness to reach an agreement and give in.These topics will be further explored below. 
The main challenges of a negotiation
According to the Management Study Guide, some of the main challenges involved in a negotiation are:
1. Lack of empathy to understand the "other side" and its aspirations
It is almost impossible that, in a negotiation, both sides are willing to give in completely to the interests of the other. This generates the dispute and the bargaining power explored during the negotiation and, to make the best use of them, knowledge is required.
A part of it can be obtained from soft skills and the other part, of course, depends on the fundamental skills to negotiate. On the other hand, if there is no provision to give up on one of the parties, an agreement cannot be reached.
At Soluparts, we discussed some of these skills in previous posts on our blog. You can check them out here: 4 essential skills for a successful career
2. Lack of time
Anxiety about reaching an agreement soon may hinder the course of negotiations. Of course, often, the deadline for a negotiation – or a purchase, for example – does not depend exclusively on a single person, but knowing how to exploit it to the fullest can be a fundamental advantage to obtain significant gains.
Knowing how to manage the purchasing department is a fundamental point to understand how this can be possible in the purchase of indirect materials. And if the amount of time available is still not enough, partners like Soluparts can help.
3. Unpreparedness
Whether due to lack of experience, research or empathy, unpreparedness is an obstacle in negotiations. Fighting it depends on different factors – and experience undoubtedly plays an essential role in its outcomes.
We already talked a lot about the soft skills needed for a negotiation, but if professionals have difficulty in hard skills, being familiar with the digitization of processes can be an essential point.
4. Lack of patience
Tiredness, negotiations that are too extensive or factors other than work can lead to a lack of patience to make a deal – which can lead professionals to miss excellent opportunities. Being able to see the negotiation process clearly can bring mutual benefits, even in times of uncertainty.
The challenge for professionals dealing with the purchase of indirect materials
In addition to all these commonly cited barriers, professionals who deal with the purchase of indirect materials often have to deal with cultural barriers. It is a complex topic, on which it is possible to have some clues from the studies carried out by Professor James K. Sebenius, from Harvard University.
In his study, the professor says that putting aside arrogance and truly studying the way people do business in different cultures is an excellent first step for a successful negotiation.
To prove his thesis, he mentions the example of Pirelli's attempt to acquire Continental Gummiwerke. At the time, the Italian company claimed control of most of Continental's shares and received tacit support from Deutsche Bank and support from Gerhard Schröder, then Prime Minister of Lower Saxony, where Continental is based.
It is worth remembering that, in a transaction in the United States, having sufficient net equity can allow a business to control the company it is trying to acquire – but in Germany, governance is totally different: this is just one step for the business to be completely closed.
Failing to fully conduct the process, Pirelli was unable to complete the transaction and its defeat cost nearly half a billion dollars at the time.
The case, by itself, already reveals the need to take cultural factors seriously. But more than that, it is necessary to take the structures that make up each society seriously – including informal ones. Countries like Japan rely almost entirely on these structures in order to close deals.
Solving this problem requires an approach summarized in topics, as well as a common negotiation. According to Sebenius, some of the essentials to be considered are:
Identify the real decision makers
Find who the decision maker is, as bureaucracy or other factors can often prevent smaller leaders from reaching the expected potential of a negotiation. Going straight to the responsible for decisions can make this process easier and give you a better chance of ensuring that the deal is made.
Invest in consensus
This can take multiple forms and be a strategy in different countries. In Asia, where it is more common, it is essential to invest in different leaders so that together they form the necessary consensus for negotiation. This is the opposite extreme of going straight to decision makers, but it can be effective in different cases, knowing how to bargain with different agents at the same time. This takes time, but it can bring significant results for companies in different countries.
Conclusion
Identifying the main stages of a negotiation can bring gains for professionals in all fields. Knowing more about each one depends on time, effort and experience, but there is not a unique way to start learning more about it.
If you need help, Soluparts has extensive experience in negotiating with suppliers in different countries. We always work to guarantee the best cost-benefit to our customers, continuously and consistently.