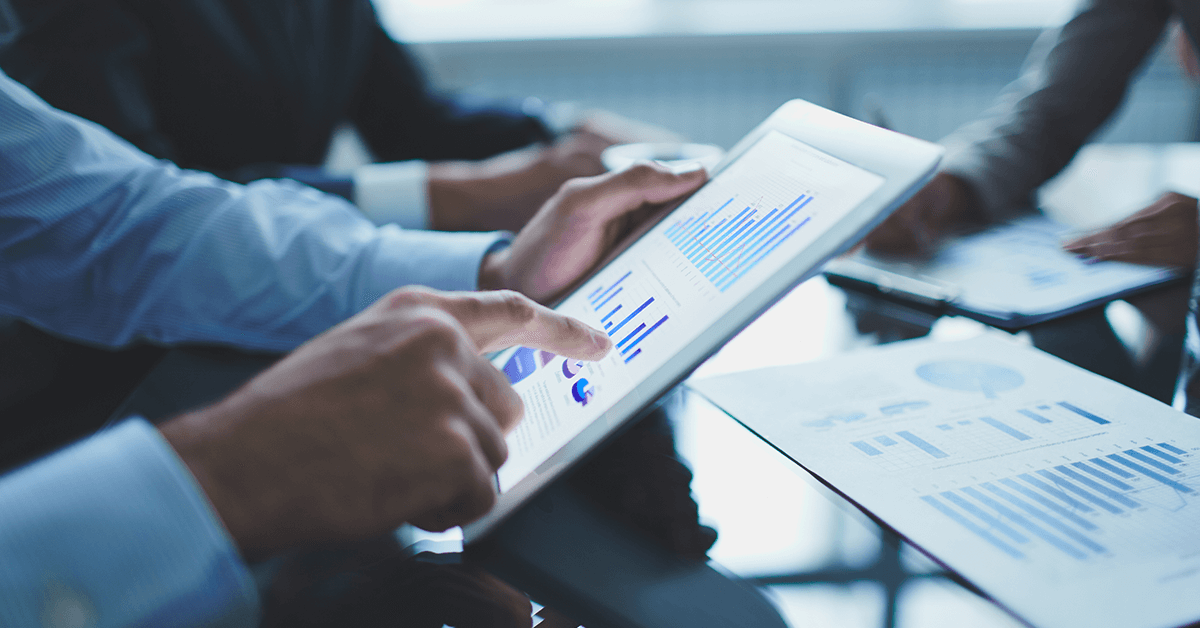 The potential of Analytics Procurement
Also available in:

Português

Español
When we talk about the departments of a company, all information is power. After all, data collected on business history is essential to optimize processes. However, we no longer need to stick only to the past: using Analytics, also called Business Analytics, it is also possible to do predictive analysis.
Using quantitative methods, the Analytics software captures data from the past and calculates projections that are used to support decision-making.
This is how it works: it reports what happened in the past and creates statistical estimates from this information, generating predictive analyzes – pointing out what may happen in the future.
With Analytics, you can design forecasts to determine the best possible way to act and also what to expect in the coming months. This analyzes help to improve the processes, and, consequently, improve the operational and strategic management of the department.
The opportunities created by the infinity of data already existing in organizations is only beginning to be perceived by leaders. But in order to transform this data into qualified information, some technologies must be well studied before being implemented.
Changes in the market
Analytics extracts more value from the purchase data, contributing to a better management of suppliers and applying more agile strategies, providing a better visualization of the processes, through the automation of reports and focus on actionable perceptions.
The system provides a beneficial change to teams, managers and executives, as it helps save time, reduces costs, increases productivity and optimizes the cycles of companies, which in turn are able to achieve better levels and positions in the market. In an increasingly competitive world, getting ahead is one of the advantages.
Achieving the goals and objectives of the sector and the company, becomes more practical and effective when there is data to make the analysis of what is working or not.
However, according to Accenture, organizations that really benefit from technology are the exception, not the rule. Most, despite having already deployed Analytics, are still unable to derive all its benefits from it.
Still according to the consultancy, many companies are just beginning the analytical journey, defined in four phases:
Descriptive analytics

Diagnosis

Prediction

Prescriptive analytics.
At each stage of the journey, the analysis becomes more sophisticated and difficult to perform, requiring an increasingly qualified team, but often scarce in the market. However, the quality of information generated and the value delivered is proportional to the increase in complexity.
Advantages in the supply chain
According to what we have brought here, staying informed to deal with different scenarios – positive and negative – as well as analyzing opportunities and forecasting variables in the supply chain is what Analytics allows.
Still in relation to the optimized time, an article by Accenture states that there is a reduction of more than 40 hours of data manipulation and analysis of purchases.
We can also say that productivity, minimizing errors, eliminating waste and connecting various sectors of the business can be achieved when using this system.
Purchasing department
Because the procurement department is extremely complex, it is especially rich in data, and valuable conclusions can be drawn from it. When applied to the sector, the analysis can be called Analytics Procurement.
More than numbers, when using the analytical solutions offered by Analytics Procurement, it is also possible to incorporate Business Intelligence alerts, receiving notifications whenever there is an anomaly – that is, hours of manual calculations and monitoring processes are exchanged for software that also offers expense control, billing and metrics comparison.
Among the advantages are the identification of the best places to buy materials, allowing the definition of purchase abroad or in the domestic market, in addition to defining the best times for purchase, or when looking for an external purchasing partner is more advantageous.
It is also possible to view specific negotiation strategies for each supplier, in addition to providing complete supervision of the functions performed by people (purchasing, maintenance, suppliers) throughout the process.
But it doesn't stop there: although the procurement sector's goal is to always obtain the best possible price and quality for the product or service, the continuous comparison of prices in real time or history, provided by Analytics Procurement, brings economic results for the entire acquisition function.
According to a Mckinsey survey, purchasing departments tend to achieve cost savings of 3% to 8% when adopting the analysis.
Thus, by leveraging historical information, infusing external information and implementing predictive algorithms, Analytics Procurement allows better planning to be drawn up for the purchasing department.
The impact of Analytics Procurement
The software, which performs predictive analysis based on the use of artificial intelligence, is able to quickly analyze a company's purchasing data, with a deep consistency in data sets, which in turn are presented in real time.
The automatic management of a larger number of supplier portfolios provides more purchase options, an essential benefit especially in times of pandemic, where volatility is high.
Analysis is a means of maintaining positive numbers, overcoming crises and gaining market advantage – several sectors depend on data and analysis of purchases to guarantee supply and stock during a period of shortage and high cost of materials, for example. Below are some practical examples of its impact:
Contract management
Analytics Procurement sends alerts when contracts need to be renegotiated, provides relevant information and data to improve negotiation processes and also contributes to improving compliance rates.
Supplier evaluation
Such data helps to identify opportunities, solve problems in relationships with suppliers, even before they occur, and optimize delivery processes.
Product cost reduction
It is possible to improve the company's results by saving money, since the software finds the fairest prices and makes a complete analysis: original product price, shipping fees, customs, taxes, tariffs, insurance, currency conversion fees, packaging, handling and payment.
More accurate problem-solving
Assumptions are eliminated – to find out what are the causes, for example, of failed reports, wrong orders or problems with suppliers, a complete data analysis is performed to identify where the error occurred so that it can be corrected as quickly as possible.
Predictive analytics
The algorithms predict the future behavior of the data and, consequently, impact the business as a whole, after all, predicting what will still happen gives the opportunity to optimize the processes and in case of negative forecasts, to find solutions to deal with the situation. We can list some of these predictions:
Demand forecasts are made using historical data to identify seasonal fluctuations. Therefore, it can be used to identify changes in requirements and to predict changes in supply and demand for purchase.
Identify trends before they become trends
With an advanced analysis strategy, buyers can identify patterns that will later become trends more accurately and understand how it applies to their supply chain, leading to faster and more strategic decision-making.
Before adopting any technological trend in your organization, be sure to read our article on the herd effect!
Conclusion
Analytics Procurement presents a broad view of the entire organization that combines internal data and external market information, enabling the construction of a solid database that leverages diagnostic and predictive analysis, which in turn contributes to more assertive decision-making.
Thus, the increase in purchasing performance and the strategic impact of business analysis is fundamental to stand out in the market and data collection and analysis are the first step towards achieving a higher level in such a competitive market.
Despite the fact that analytics is increasingly accessible, most organizations are still unable to extract all its advantages, which makes them seek increasingly sophisticated analytical resources to boost their business impact.
It is worth remembering that computer programs do nothing on their own, behind it is necessary a qualified team, with an analytical vision and deep knowledge of the software options and statistical analysis available in the market, to make it possible for the infinity of data to be transformed into qualified information that in fact give the organization market advantages.
Soluparts is your ally when it comes to making decisions for the growth of your company. In our blog, you will find several materials that help in choosing the best technologies for the optimization of your purchasing department.