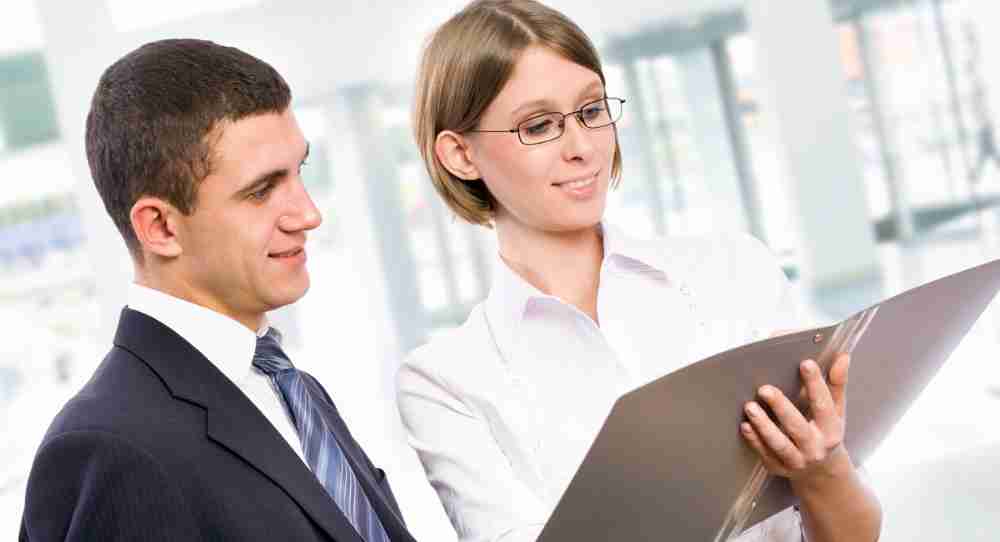 4 ways to improve the management of indirect materials purchases
Also available in:

Português

Español
The process of purchasing indirect materials, which allows the continued existence of business, is essential to the functioning of an organization and requires proper management to avoid losses – this is because the lack of these materials may mean interruptions in production and delays in projects.
In this article, we will address the challenges one must overcome for a good management of indirect material procurement.
Purchasing indirect materials: challenges
The NelsonHall study, titled Improving and redefining the role of indirect procurement, revealed that only 47% of purchasing executives surveyed showed a high level of satisfaction with the purchase of indirect materials at their companies – and this percentage dropped to 45% when the management capacity of the indirect procurement team was analyzed.
According to the survey, the main challenges that contribute to these numbers are:
1- Strong demand for cost reduction
Often viewed as an area of expense, the purchasing sector is constantly charged to reduce organizational spending, which must be achieved without representing a loss of productivity for the company.
2- Difficulty managing suppliers
This stage of the purchasing process is considered one of the most complex, involving continuous research, often complex negotiations and, as a consequence, consuming a great deal of time in the procurement routine.
3- Lack of expertise
It is very complex to develop an indirect material procurement team that specializes in purchasing such varied and infrequently requested products. And this lack of knowledge can generate problems such as mistaken purchase of materials or inadequate negotiation.
Improving indirect purchasing management
Although there are obstacles to overcome, as already pointed out in Procurement Department 4.0: challenges and trends, it is necessary to see them as motivation to improve the work and management of indirect material purchasing.
Below are some suggestions for improving the way indirect procurement is managed.
1- Be a partner of the other sectors of the company
It's necessary to get closer to other sectors, gaining their trust by understanding their main needs: what they are trying to achieve, what challenges they face in their routine, and how do acquisitions influence and collaborate in this regard?
Investing time and effort to really listen and deliver what they need will lead to the realization that indirect material procurement is an essential operation for all sectors of the organization to achieve good results.
It is also essential to collaborate to train the procurement team, with training and other resources that provide tools to improve the performance of all employees.
2- Use appropriate technology to identify and consolidate expenditures
The use of a holistic technology tool to track, identify and categorize the expenses of indirect material purchases will give the procurement manager the ability to add the needs of all sectors into fewer orders and, as a consequence, obtain benefits such as volume discounts and more favorable contracts.
To identify the level of digital maturity and the technologies most commonly used in the purchasing sector, check out our articles: The purchasing sector in Industry 4.0 and 4 technologies that will change global trade.
3- Control the stock effectively
The demand for indirect materials may occur due to unforeseen circumstances. But it is usually derived from predictive maintenance planning and the service life of equipment and parts.
Therefore, inventory control requires technical information on the condition of the equipment, as well as statistics that can project the need for indirect material purchases in the future. This must always be based on historical data, the criticality level of the operation and the difficulty of acquiring the items.
For this, stock management software can be used or RFID tags, intelligent sensors, among other options that we have already addressed in an article about the benefits of an intelligent supply chain – worth reading for more details!
4. Suppliers: essential for good indirect materials purchasing management
A healthy relationship with suppliers is essential to improve the management of indirect material purchases, which requires constant communication and analysis that transcends prices and deadlines, such as verification of risks that the supplier company may offer or legal requirements and social and environmental responsibility – among other factors.
This monitoring allows a clearer vision of the current conditions and the place that suppliers occupy in the market to always guarantee the best possible business and also to identify points for continuous improvement.
Counting on specialists in the search for the best suppliers in the international market offers many benefits, such as optimization of the purchasing process and cost reduction. In addition, a company specialized in indirect material purchases also allows the manager to optimize his time, focusing on more strategic functions.
Soluparts, with offices in Germany, Brazil, United States, Hong Kong and Portugal, maintains contact with the world's main suppliers. All you need to do is send us the specifications of the material (manufacturer and part number) and we will find the best conditions in the market, sending you a consolidated quotation to optimize your time.
Discover all the advantages that only a specialized team can offer your company. Request a quotation now!