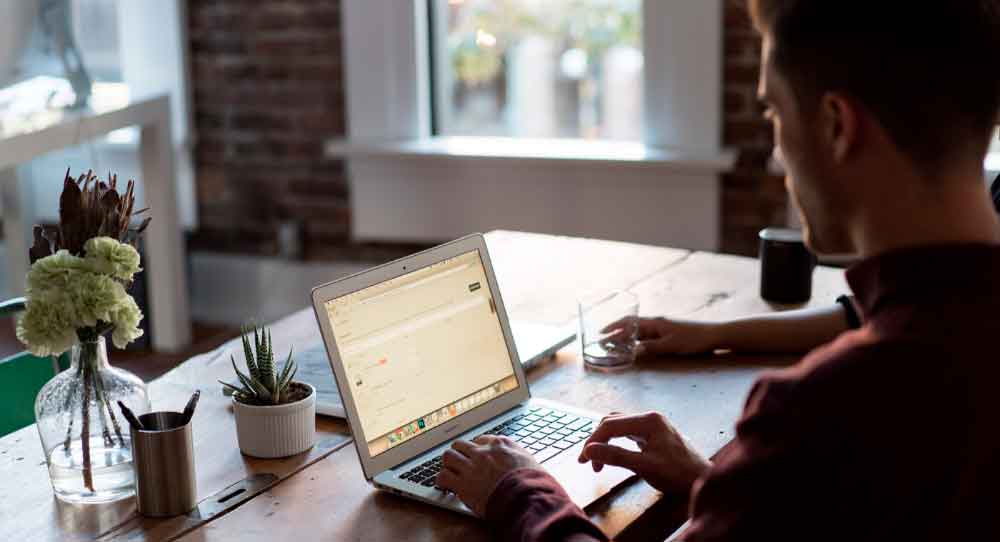 Home office: tips for maintaining productivity and safety
Also available in:

Português

Español
Due to the Coronavirus Pandemic, the World Health Organization (WHO) has been issuing daily reports with recommendations to combat COVID-19.
Among the various advises, one of the most important is social isolation, even for those who are not part of the risk group. It is not just a matter of avoiding contagion, but of reducing the spread of the virus, enhanced in agglomerations or in environments with many people, such as factories and offices.
In this scenario, the home office appears as an excellent alternative for many companies and employees – including purchasing professionals – ensuring that, even from a distance, people remain engaged, producing and moving projects forward. On the other hand, employees, while remaining in isolation, reduce the chances of contracting and transmitting the virus – which, according to recent studies, has airborne transmission and can survive for up to 3 days on surfaces such as plastic or stainless steel.
In this blog post, we will bring you some tips to optimize your time while in home office. What is the best way to set priorities? How to divide attention between work, children and home chores? Keep reading to find out.
See how to make your Home Office safe and productive in times of pandemic
Remember: despite being in the comfort of your home, the home office should not affect your productivity.
It is necessary to maintain a routine – and more than that, a mindset – focused on work. After all, even in times of pandemic and isolation, the production cannot stop.
Most of the people who are working from home these days have been taken by surprise, with no time to plan this change of workplace. Therefore, it is even more important to know the tips we have prepared and which we list below.
There is a right time for everything!
Many may find it easy and comfortable to work remotely. But the home office requires unique discipline, as it becomes even more difficult to separate moments of relaxation, home chores and professional activities.
Working at home does not mean producing while lying on the couch watching a movie. So, first of all: reserve a room or space in the house to be your workstation. When it comes to producing, privacy and silence are essential, especially considering online meetings and video conferences.
Rest and relaxation are also an important part of the day. Optimize your time by dividing it between work tasks and rest periods.
A great way of doing that is to have a schedule well defined. In the period dedicated to work, eliminate everything that can cause distraction. Strictly follow the hours you set, without delays, the same way you do when you go to the office – if you don't respect your own hours you won't be able to produce well while in home office.
In this same note, in moments of relaxation, do not do anything for work. Turn off your computer and work chat so you can focus on your family and on yourself.
The challenge of caring for children
Dealing with work commitments at home in times of Coronavirus also implies, in many cases, sharing attention and time with the little ones.
With children at home, more than ever, the home office becomes a multitasking marathon. And they don't always understand the urgency of working in silence. Therefore, the first step is to explain to them the need for mom and dad to have privacy during their work time.
Show them the schedule with your working hours, the place where you will be developing your professional activities, set limits and, in a respectful and loving way, make sure they are met.
For example, they should know that when their parents are on a phone call or in the middle of a negotiation, loud noises and interruptions must be avoided. A practical way to do this is to tell them that whenever parents are wearing headphones, for example, more silence is needed.
During periods of isolation like the one we are going through, with interrupted classes, closed schools, and indications against agglomerations in public spaces, separate films, videos and series for the children to watch – always checking its Parental Advisory labels and if they show the values you want to pass on to your children. Again: talk to them, establishing what can and cannot be seen. By giving an explanation rather than simply prohibiting you will have more chances to see your rules being followed.
Internet access for games and chatting with friends can also be allowed, but, of course, if the rules you find convenient are respected. In addition, to ensure the well-being of the little ones, you should also educate them about cybersecurity – you will find some tips about that matter below.
As much as electronic devices are very effective when it comes to entertaining children, it is important to take a break and propose other distractions. Here are some suggestions:
Encourage reading – establish a family reading time, with games and story discussion;
Tell stories – they can be from books or even stories experienced by people you know;
Create a game night – games are good options to have fun together; 
Create new hobbies – use creativity to invent games, especially the ones that allow you to move (within the possibilities of your house space);
Include physical activity – it can be as simple as stretching!
Assign daily tasks – depending on the age of the child, he can already collaborate with small chores, including: putting dirty clothes in the basket; making the bed; drying and storing dishes, etc.
If the children realize that, outside of the time dedicated to work, parents find time to be with them and have fun, they will respect the "office hours" much more, facilitating the home office.
Attention to Information Security
At home, we do not always have all the technological resources we find in the company – even when remote access to office documents is easier, due to the Digital Revolution.
For this reason, we should be even more attentive to cybersecurity when working remotely. The first step, therefore, is to know your company's security policies.
If there is no rulebook, reach out to your company's Information Technology sector and ask for guidance on the security procedures that should be adopted while in home office and make sure you follow them correctly.
Each company adopts a specific digital security protocol, but there are some precautions that are valid for all employees who work outside the organizational environment. See the main ones:
During work, avoid opening personal items on the same computer;

Use strong passwords that are difficult to guess;

Whenever you leave your computer unattended, make sure you lock your computer screen to prevent someone from accidentally tampering with it;

Just use your home's Wi-Fi signal and don't pass the password on to people who aren't completely trustworthy – don't use public Wi-Fi, as they are more vulnerable to cybercriminals;

Be careful when accessing unknown websites and, especially, when granting your data for internet purchases – only do this when you are completely sure about the reliability of the website / company;

Any strange happenings during the performance of your tasks should be reported to your company's IT department.
With proper discipline and organization, the home office can be very productive. For the purchasing department, specifically, one way to optimize the routine in these days of seclusion, is to have a company specialized in the supply of indirect materials, such as Soluparts, as a partner.
Find out more about Soluparts on our website and, take the opportunity to read other important content for the development of your work:
4 Technologies that will change global trade