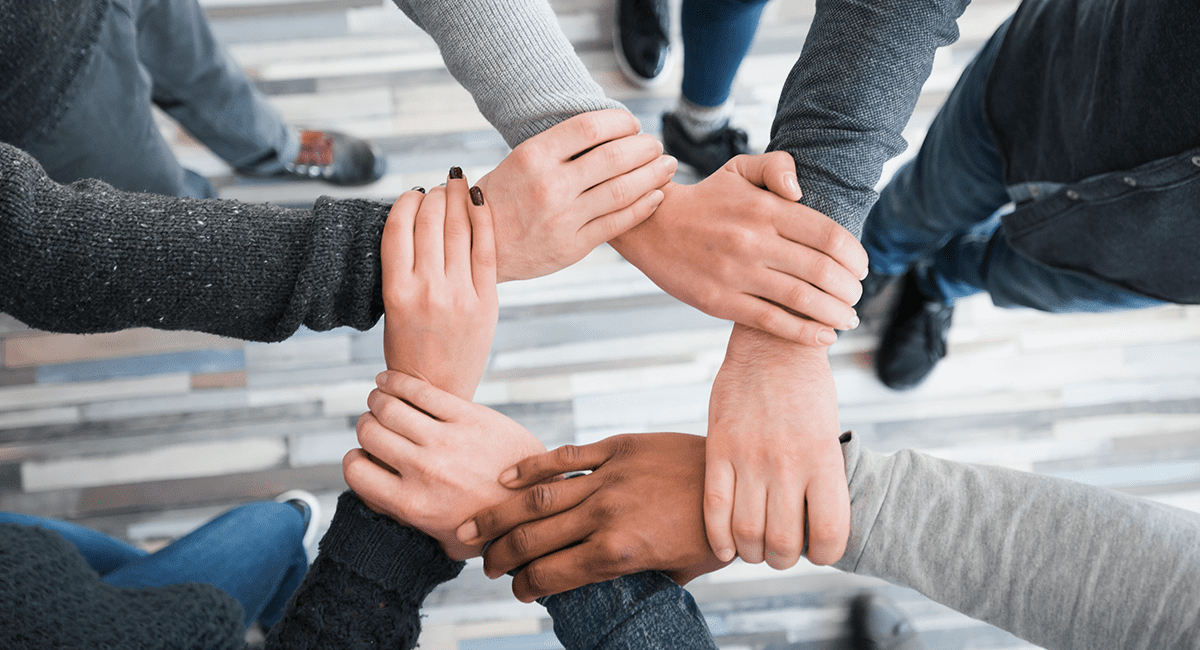 How to make Supply Chain more ethical?
Also available in:

Português

Español
The current economic scenario poses a number of challenges for organizations' supply chains. In previous posts we discussed some trends related to the need to bring more agility to projects and processes, the insertion of advanced technologies in operations, among other topics.
In this post, we talk about how to make Supply Chain more ethical. Actors such as governments, activists, the media and the employees themselves are increasingly checking the social impacts of companies' actions. Therefore, it is necessary to create strategies to manage the growing external and internal pressures.
Concepts and trends
Making business operations more ethical is a topic widely discussed by experts and professionals from different fields. Responsible business conduct must be assimilated by different areas of organizations, such as marketing, finance, logistics, among others.
Companies, even if focused on profit, also need to be concerned with the social impacts generated by their actions, that is, issues such as sustainability and interaction with their different audiences have become a priority agenda for everyone. There is also attention to the environmental issue, presented in our texts on sustainable purchases and circular economy.
Companies' supply chains also become a sensitive issue. Because they are currently global and complex, it is common to see unethical actions taking place without the company's knowledge, damaging the corporate image and generating, in many cases, legal problems.
Therefore, it is important to know what all the parties involved are doing, ensuring that everyone fulfills their responsibilities.
There are many recent cases that serve as an example of "unethical actions": in recent years, we have seen on the news organizations that had industrial plants in developing countries being exposed for hiring labor in regimes similar to those of slavery, violating human rights, or for doing unfair and predatory business with small suppliers.
And this type of conduct is being questioned more and more. Today, buyers of indirect materials, for example, are better informed and ask the following questions of suppliers during the purchasing process:
Do you trust your suppliers and supply chain partners? Do you keep your word about ethics and morals, regardless of possible additional costs?

Does each link in the supply chain care for its workers with fair pay and workloads and ethical conduct at work?

If unethical behavior is discovered, how will it be remedied? Will each partner in the supply chain work actively to ensure that it is corrected?
This way, strategies related to corporate social responsibility become a guide to address the following concerns:
Elimination of child and slave labor;

Safe and hygienic working conditions;

Fair wages and working hours;

Rules to combat bribery and corruption;

Ethical purchasing.
There are a number of approaches that help mitigate the topics mentioned above. One is Fair Trade, an economic system based on fair trade relations for those involved, especially small producers and workers from peripheral countries.
The idea is to allow economic development and an increase in the well-being of all, unlike the traditional model focused on maximizing profit. Fair trade allows for more balanced exchanges between those involved, helping to reduce poverty and promoting awareness of socially responsible consumption.
Through a certification issued by the International Fair Trade Association, products that meet the criteria receive an identification seal. These products do not need to be necessarily related to the food sector. Know more about the subject.
How to develop ethical Supply Chains
Recent studies confirm the importance of adopting an ethical conduct in supply chains:
According to

Nielsen's Global Corporate Sustainability Report

, up to 66% of people are willing to pay more for products that have positive social and environmental impacts. Another report found out that customers were willing to pay an additional amount of up to 25% for "ethical" products which were made fairly;

A study

by the Association for Supply Chain Management (APICS)

indicates that 83% of professionals in the field consider ethics to be an important element in their work;

In addition, according to the APICS survey, 71% of companies have a code of conduct for their supply chains, but only half of them apply it;

It was also observed that 70% of the interviewees have policies to understand the conditions of production of the materials, but only 43% understood the operations of their suppliers;

Estimates by the Organization for Economic Cooperation and Development (OECD) indicate that companies gain value by adopting ethical measures. In response to these challenges, the institution has prepared a document with guidelines for organizations to promote ethical supply chains. For more information click here.
These surveys show how crucial it is for organizations to bring more transparency to policies and practices related to supply chains, making them more ethical and socially responsible.
To this end, professionals in the field must be attentive to the forms of hiring, working conditions, among other points, in addition to being able to identify misalignments in their ethics policies and take action towards them. To go deeper into the topic, also read our article on compliance.
Tips for ethical Supply Chain and Purchasing departments
The Purchasing department plays a strategic role in companies' supply chains. By being attentive to the issues discussed in this post, it also has the opportunity to attract more value, by negotiating fairer agreements with small entrepreneurs or poor communities, for example.
Our suggestion is to offer more and more operations with this concern, focusing on:
Implement

contract

codes and fair contracts with their different partners;

Access information about your suppliers and their activities in order to check their behavior history.

Click here for tips on how to manage your suppliers with excellence

;

Check national and international laws of the places where your company operates, avoiding legal problems related to unethical actions;

Make your information available to the public by turning it more transparent;

Use technology to your advantage, with the use of

softwares

to assist in the management of your acquisitions, with data on suppliers;

Have a team trained with ethical thinking, able to

conduct fair negotiations

with all suppliers.
What can you do as a consumer?
It's our role, as consumers, to be aware of the important issues raised in this text. Businesses are increasingly oriented towards the satisfaction of their customers, and they are increasingly informed and engaged in social and environmental issues.
Therefore, keep an eye on the news on the subject and purchase products from companies that conduct ethical business and respectfully treat their suppliers and employees. External and internal pressures are also an important way for companies to change companies, and today there are different mechanisms for dialoguing with them (such as social media).
To learn more about new-age trends in supply chains and indirect material purchases, follow Soluparts' blog.