Also available in:

Português

Español
How to manage your suppliers 
From recruitment to relationship, a comprehensive view of this strategic role for the procurement professional.
How to monitor your suppliers' performance
Compliance benefits in the purchasing department
The advantages of sustainable purchasing and how to implement this concept
4 steps to improve your relationship with your suppliers
---
How to monitor your suppliers' performance
Hiring a supplier involves several steps. The first one is a survey, in which all the options of suppliers are evaluated, followed by the elaboration and signing of a contract.
In the contract, all conditions for the provision of service or purchase are established: prices and payment terms, deadlines and delivery terms and other details, everything is agreed in the contract between company and supplier.
However, in addition to the contract, it is essential to follow up on the suppliers' performance at all stages in which they are involved. This monitoring is not always carried out, mainly because the managers do not know the right way to or what they should accompany. The quality of products in deliveries, delays and problems and even a pro-activity of the supplier are points that can be measured and evaluated, for example.
Check out a few criteria that you need to track to monitor any suppliers' performance, and how best to evaluate each one:
Quality
It is of the utmost importance to establish and maintain quality standards aligned between your company and each of the suppliers. To do so, monitoring the quality of the services provided is essential. After all, if this monitoring does not happen, the supplier can't know ig the quality standards are aligned, if the company is satisfied and if there is a possibility of disruption of business relations.
One very important quality criterion to keep track of is a quantity of items that are rejected per delivery. This index says about the supplier's concern to ensure that deliveries are made according to the customer's request.
For this criterion, companies usually measures in PPM, parts per million, scaling how many PPM were delivered damaged or were rejected. The company should set an acceptable standard of quality problems for each type of delivery, and use this standard to evaluate the performance of each supplier.
In addition to monitoring, it is important to make those standards clear when contracting suppliers. Thus, the supplier who disrespects company quality standards should be penalized and even excluded from the list of service providers, depending on the extent of the situation.
Performance
Another set of criteria that should be presented are those related to the performance of deliveries. When you close a contract, it contains the dates on which the products are to be delivered or the services provided, and this date is to be followed strictly.
In the meantime, companies typically engage in a "standard deviation" of delivery dates, about 1 day before and 1 day after the date previously set. This deviation exists to foresee incidents in the delivery, and a margin of error is also established for undelivered goods – about 10% of the total order.
Of course, the ideal scenario would be delivery on the agreed date, in the correct quantity and without damage or rejected parts. In the case of services, the ideal would be that they were provided within the contracted term, without a need for contracting services that were not foreseen.
However, accidents and all sort of events can occur, and therefore, establishing an acceptable deviation is a better way to monitor the performance of your suppliers. So, keep strict control over respect for dates and results, while safeguarding an acceptable range of errors, and assign scores to each supplier on those issues.
On a scale of 0 to 10, for example, a supplier only scores a 10 if their deliveries perfectly match the three requirements: term, conditions and appropriate quantity.
Other evaluation criteria
It is also possible to assess supplier performance through its position on some negotiating fronts. Evaluate whether the vendor is open to reducing costs based on your bids and making payment terms more flexible. This shows the supplier's desire to maintain a long-lasting relationship with your company.
Another possible option is to evaluate the transparency of the supplier, in the sense of providing previous customer contact information, with which you can seek references, as well as data such as company involvement in labor lawsuits and other charges, for example. That says of the suitability of the company, and your organization only has to gain by doing a full checking job of the suppliers to which it unites.
Analysis of supplier performance
After evaluating suppliers' performance, assigning notes and making the necessary observations, it is important to analyze these data. For suppliers who provide the same type of service, it is interesting to draw a comparison between the notes and observations, and thus decide on the permanence of both or give preference to one of them.
For all suppliers, it is important to assess the feasibility of keeping them within the company. If a supplier does not perform in line with company standards, it is worthwhile to schedule a meeting and review the terms of that partnership, and even consider canceling the contract.
Providing constant feedback is the best way to pass these evaluations on to suppliers, enabling them to make improvements to their internal processes and keep an eye on the relationship with your company. Thus, it is possible to avoid extreme situations of dissatisfaction between the parties.
These evaluations are also a great way to analyze the workings of the processes involved in managing your company's supplies, and to find loopholes and problematic points. In this way, the company gains not only by maintaining the best contracted suppliers, but also by constantly testing and optimizing management processes and methods.
How do you monitor supplier performance in your business? In addition to keeping files with this cataloged data, it is also possible to use automated systems and even joint worksheets to group the data and analyze the performance of each supplier.
We hope you have learned a little more about the importance and different ways of measuring the performance of the suppliers you hire. Share this article and help more colleagues improve their relationship with suppliers!
---
Compliance benefits in the purchasing department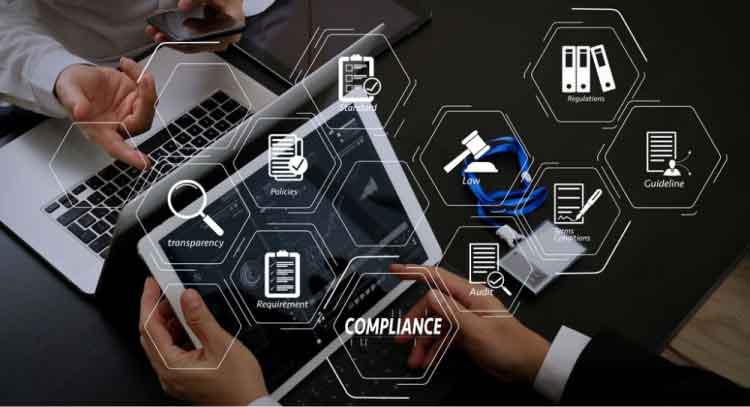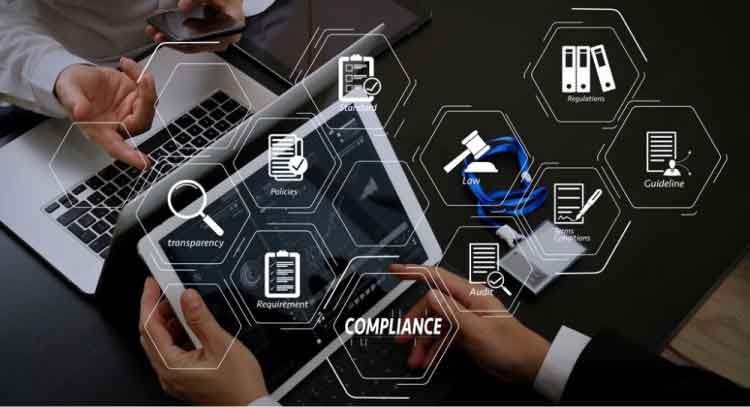 The concept of Compliance, already known in the corporate scenario, aims to adapt companies to legal and ethical rules that guarantee values such as transparency in business relations and procedures. It is also very effective to detect and treat possible frauds, deviations or non-conformities that may happen in the company. 
But what about compliance in the purchasing department? What are its benefits? That is the subject of this article 
Fraud in the purchasing sector 
Among other responsibilities, it is up to the industry to judge the best proposals for the supply of materials, as well as to choose which suppliers will be hired. 
By moving varying amounts of money, these negotiations can open up gaps for unofficial agreements – where the choice falls on the supplier that offers some kind of benefit. To investigate this scenario, Price Waterhouse Coopers (PWC) conducted a Global Survey on Economic Crimes – Brazil. 
According to the study by the consulting and auditing services company, 44% of the companies that were victims of economic crimes in Brazil suffered fraud in the purchasing process. The survey also found that 69% of the victims detected fraud during the selection of the supplier, 63% in their hiring and 56% in the invitation to participate in bidding processes. 
In addition, the survey pointed out the "opportunity" as the main factor to contribute to the criminal practice, since people who commit fraud usually know very well the existing regulations and know how to cheat them, which makes essential the existence of clear policies and training programs focused on ethics. 
Continuing with the data, 64% of criminal attacks are committed by people who work in the company's purchasing department. "When the fraudster is inside the company, his profile is balanced between middle management and team members, both slices with 39%. Members of the executive management account for only 17% of cases," the survey found. 
These data are ratified by Cláudio Marcelo Rodrigues Cordeiro, in his work "Internal and operational auditing: fundamentals, concepts and practical applications", published in 2013. According to Cordeiro, fraud can occur when basic conditions such as intention, opportunity, insufficient internal control, weakness of an ethical policy associated with a weak code of conduct and risk inherent to the activity coexist. 
Importance of Compliance in the Purchasing Department 
The lack of compliance of the company's performance both with the legislation and with its internal policies of good practices, regulations and codes of conduct may result in serious damages such as damage to the image of the company and its reputation in the market, compromise of the company's results and, in more serious cases, criminal proceedings. 
According to the author of the book "Compliance in Brazil: Consolidation and Perspectives (2008)", Vanessa Alessi Manzi, four fundamental preventive and detective controls are required in a Compliance program: 
Establish a code of ethics for the organization;

 

Develop professionals in the capacity to deal with ethical dilemmas;

 

Create channels for identifying unethical conduct;

 

Enabling the discussion of ethical dilemmas.

 
The author emphasizes that Compliance programs are not able to fully prevent illicit acts from occurring. However, risk management allows identifying, assessing, monitoring, recommending and reporting risks and combating them quickly. 
Compliance in the purchasing department 
Below are some practices that will help maintain compliance in the purchasing industry. 
1- Creating a Compliance Program 
The study by Price Waterhouse Coopers (PWC) pointed out that the most effective means of combating fraud is the prevention and mitigation of in-process risks and methods. In other words, the existence of a Compliance program in the purchasing department, establishing a code of conduct, training programs that involve ethical values and disseminate the established standards is essential. In addition to a channel for employees to report what they are seeing wrong, without having to identify themselves. 
The main topics for creating a Compliance program in procurement are: 
Comply with existing laws, regulations and standards;

 

Create a set of standards of conduct and ethical principles that are known to employees;

 

Have clear and precise internal procedures and rules – to be obeyed by the entire team;

 

Create reports that generate information and make the purchasing process transparent throughout the organization;

 

Assist external and internal auditors offering all the items requested in an agile manner.

 
2- Frequent Audits 
In addition to preventive controls and fraud detection, periodic audits are also a good tool within the Compliance culture in the purchasing department. These audits can: 
Avoid exchanging inappropriate favors or gifts between purchasing professionals and suppliers;

 

Ensure proper control by preventing laws from being circumvented – even unconsciously;

 

Verify that what is established in the contract is being duly fulfilled by the supplier;

 

Observe if the business partners also follow compliance principles.

 
During the audit the entire acquisition process is evaluated. The user's request (requirement, quantity and urgency), vendor selection, quotation, negotiation, order closing, physical receipt, storage. In addition to greater transparency, the audit allows improvement in the work of the sector. 
3- Process standardization 
This is a way to reduce loopholes for illicit acts that harm the company. Standardization will also allow the analysis of the strengths and weaknesses of the procurement process, identifying actions that lead to the continuous improvement of the Compliance process in the purchasing department – thus, the company will always be up to date with the changes that have occurred in the current legal norms. 
The standardization of processes requires the structuring and documentation of activities in an archive that will be made available to the procurement team, who will be able to consult it in case they have any doubts or questions. 
4- Partnership with suppliers who practice compliance 
Make sure your suppliers meet specific ethical and transparency requirements and are qualified to maintain a business relationship with your organization. This verification process should be constant, also evaluating performance, and the supplier companies that prove more reliable should have priority in future negotiations. 
This verification can be done with the monitoring of each of the suppliers in meetings, via social networks or verifying the mission and values of the company, for example. 
The implementation of a Compliance program minimizes the possibility of illicit acts in the purchasing department and, in case of such occurrences, fights them more quickly. 
In this process, good supplier management is essential. And the most practical way is to have a company specialized in spare parts. 
Experienced in purchasing industrial materials – and with offices in Brazil, Germany, Portugal, Hong Kong and the United States – Soluparts has access to thousands of international products and suppliers. 
Experience the advantages of having a team specialized in indirect purchases, by requesting a quotation right now!
---
The advantages of sustainable purchasing and how to implement this concept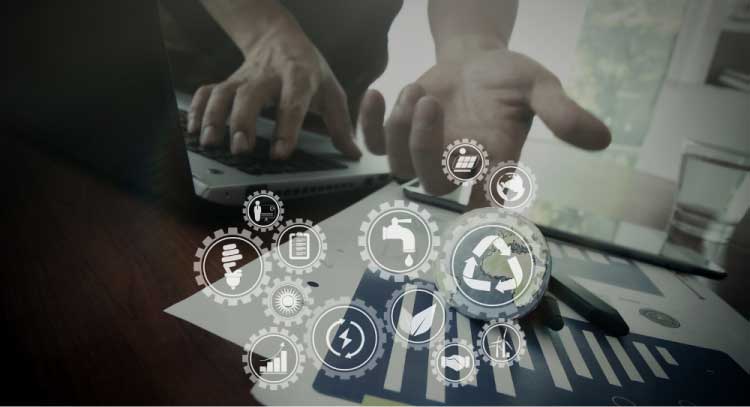 Having emerged in the 1990s, the concept of sustainable purchasing is relatively new.  
What started with the option to purchase ecologically correct products grew and involved social responsibility, overcoming the idea that the purchasing department only purchases recyclable products, involving social and economic impacts, in addition to environmental ones. Learn more!  
Sustainable purchasing: Protect society and your brand
Also known as green purchasing, the term sustainable purchasing refers to the policy of considering social and environmental factors when choosing a supplier by the purchasing department, and looking beyond price.  
In this type of procurement, materials need to meet corporate needs, but other factors are also considered, such as:  
Longer life of the purchased item

: take into account the durability of the material, from the extraction of the raw material to the end of its useful cycle – step by step, from "cradle to grave"; 

 

Greater electrical and hydraulic efficiency in the production and use of the material

: suppliers that maintain effective programs to mitigate water and energy use in their production processes; 

 

Less use of natural resources

: evaluate practices aimed at environmental preservation, such as: conscious exploration and controlled management of natural wealth or reduction of greenhouse gases generated in their factories; 

 

Less waste generation

: management focused on avoiding waste of raw materials or reducing paper consumption are practical examples of how to reduce waste; 

 

Possibility of recycling or reuse

: selective garbage collection or the transformation of waste into inputs or new products reduce disposal – and may even generate revenue for the organization. 

 
It is good to stress that consumers are increasingly choosing companies that prioritise social and ecological responsibility. And in times of technological advances and social networks, they follow companies closely, even using the Internet to express their dissatisfaction with organizational actions they consider unethical – which can negatively affect the brand image.  
Obstacles and advantages of sustainable purchasing 
It is undeniable that there are barriers to the adoption of sustainable purchasing practices in companies, but they should not be seen as a deterrent for this type of purchasing to take place and generate advantages for the purchasing company and society in general.  
The list below points out the main obstacles a company should overcome and shows how this concept benefits organizations. 
Sustainable Purchasing Barriers
The main difficulties in implementing a sustainability program are:    
Break the traditional behavior of the purchasing department, focused on lower costs; 

 

Search for and find sustainable suppliers; 

 

Ensure that suppliers who claim to be sustainable are indeed sustainable; 

 

Compare the cost-benefit offered by the traditional supplier with the sustainable one; 

 

Include factors such as social and ecological responsibility in supplier selection criteria. 

 
To overcome these obstacles the purchasing team needs to gather information that proves the benefits of sustainable purchasing for the organization. It must also count on a wide range of suppliers that meet the requirements of a sustainable process effectively and with the best values.  
Sustainable Purchasing Advantages 
Companies around the world are already investing in the development of sustainable purchasing. Besides the ethical issue, benefits lead to this option – see the main ones:  
Increase in revenue

: sustainable companies can innovate and create new products, increase the price of green label products and services, get income from recycling; 

 

Risk reduction

: working only with suppliers that also value ethics and social and ecological responsibility, the chance of problems with what was agreed in the contract decreases, as well as the risks of having their brand hit by negative practices (such as child labor); 

 

Easier to be in Compliance

: the adoption of sustainable practices, helps the 

company to be in compliance

 with the government regulations in force; 

 

Competitive advantage

: compared to other companies in the industry that do not adopt sustainable procurement, the organization creates a competitive advantage, gaining improved consumer insight and improving brand image – according to the 

World Economic Forum

, sustainable companies can have a 15 to 30% increase in brand value! 

 
Adopting Sustainable Purchasing Practices 
In times of Industry 4.0, the purchasing department has been undergoing many transformations, which demonstrate its capacity to adapt and adopt new practices, such as the proposals for sustainable purchasing.  
We list down below a simple step by step to make the purchasing process sustainable.  
1- Definition of a sustainability policy  
It is up to the organizational management to decide if this will be the direction of the company. If so, the guidelines and requirements for social-environmental responsibility that will guide all corporate actions must be developed. A good idea is to create a sustainability committee with people from various sectors, and the purchasing sector at the center of this team.  
2- Review of Purchasing Planning   
Reevaluate the purchase planning, considering the possibility of renting, reusing or sharing resources – with this practice, it is possible to avoid the production of a new product/material, saving natural resources.  
The decision should be made by analyzing whether the asset is for temporary use and how often it will be used (today and in the future) – it helps in this reflection, to know the difference and indication of Opex and Capex in your business.  
3- Setting criteria and selecting suppliers  
The purchasing department should establish criteria consistent with the organizational sustainability policy, for approval of new suppliers and evaluation of existing ones.  
One of the most important and complex parts, since every supplier (new or already approved) will need to be submitted to a careful analysis that evaluates commercial aspects and also: social and environmental practices adopted, reputation in the market, risks it offers to the environment, etc.  
4- Supplier management  
In sustainable purchasing, professionals in the area need to monitor suppliers, making sure they are respecting good social-environmental practices informed during the selection process. This monitoring will ensure greater transparency to the sustainable purchasing process, allowing the whole process to be evaluated and improvements implemented.  
How to know if a supplier is sustainable 
The selection of suppliers has always been one of the most important steps in the procurement sector.  
Creating a spreadsheet with the main items to be evaluated in each supplier – always guided by the social-environmental policies of your organization – is a way to facilitate the process of qualifying your suppliers – see the spreadsheet we prepared to help you in this task.  
There are several questions for analysis. We highlight some that should be verified with each supplier company:  
Biodiversity

: in this regard, among other items, the company must be assessed whether it has an Environmental Policy, uses recycled packaging (whether paper or wood, do they have a forestry certification?), has received an environmental fine in recent years, respects all care with the environment (within its premises and surroundings), 

etc

; 

 

Working conditions

: if it has a social-environmental education and accident prevention program, if the employees receive benefits and work legally, among other aspects; 

 

Hydraulic and electrical efficiency

: how it is monitored and what actions are taken to reduce consumption; 

 

Social Responsibility

: if you have or collaborate with social projects, hire local labor, encourage employees to do volunteer work, have actions aimed at the health of the employee, family, local community and/or original people, are some examples; 

 

Digital Security

: how you take care of the digital protection of your environment, if you are in compliance with 

LGPD

; 

 

Reputation

: how the company is seen in the market – social networks is a

great source of research. 

 
Although social aspects are more difficult to measure, progress is already being made with the establishment of standards such as SA8000. It provides for the company's actions in the social field, just as ISO 14001 deals with environmental management – and as supplier companies meet these requirements, they can attach them to documentation proving their social and environmental commitment.  
Changing the culture of the company and the purchasing department, moving towards sustainable purchasing is a complex but increasingly urgent job, in view of the behavior change of consumers who, in general, prefer a conscious organization – even if they pay a little more for products and services.  
Corroborating this statement, Roberto Azevedo, a Brazilian diplomat who was in charge of the World Trade Organization (WTO) for seven years, says that the world's major investment funds do not just analyze organizational accounting. They also consider criteria such as social, corporate and environmental responsibility of companies. "This kind of evaluation is a trend that is evolving," Azevedo says.  
Implementing the concept of sustainable procurement is a job that requires great commitment from procurement professionals, but you can simplify it by downloading our supplier qualification spreadsheet according to criteria such as sustainability and social responsibility.  
With the support of Soluparts, which specializes in indirect material procurement with offices around the world and access to the main suppliers on the planet, it is possible to optimize the purchasing process in your company, leaving time for the manager to devote to other tasks – talk to our experts and learn how!  
And your company? Is it prepared for sustainable purchasing? We'll prepare a Quiz for you to find out. Click and start now – it's fast and convenient!  
---
4 steps to improve your relationship with your suppliers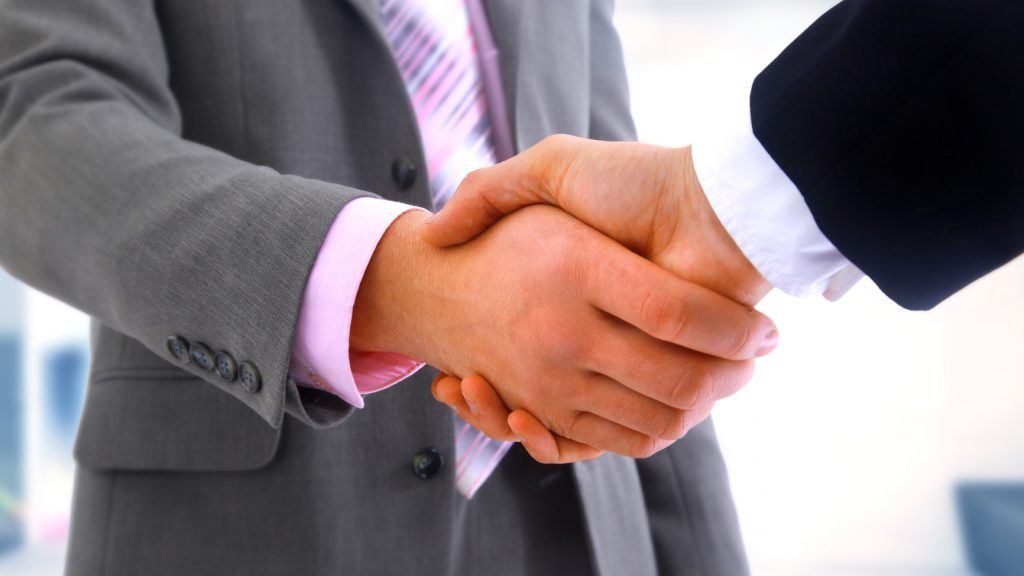 Finding a good supplier is no easy task. Sometimes the company searches and searches for months until it finds a financially viable option, with high levels of service quality, that can truly be a good addition to the team of partners.
However, many companies are disappointed with the supplier's performance over time, even though the first survey and evaluation were very positive. This can occur because the relationship with suppliers is not being conducted as it should.
To ensure a lasting relationship while maintaining quality standards, it is essential to look for some critical points! Discover in 5 steps how to improve your relationship with your company's suppliers:
1. Provide constant feedbacks
Evaluate and monitor the performance of your suppliers constantly. You must evaluate all of the work, but you can share the results with the supplier after each delivery, or in case of multiple orders, at the end of a semester or year. Evaluate the quality of the service provided, the quantity of products rejected on delivery, whether deadlines have been met, whether the transportation has been effected as agreed in the contract, and other points that you deem important.
Grade your suppliers and pass these reports on to them. By doing so, they can better understand how your customer experience was, how they can improve the service, what was positive and negative about it, and even find problems in their work processes and guidelines.
Take advantage of the assessments to see if your processes do not interfere with or bureaucratize the work of the suppliers, and both parties win out on that relationship!
2. Encourage communication
From the first contact, it is important to establish a strong link of communication with suppliers. Define by what channels the supplier should contact you in case of problems, changes, unforeseen events, doubts and other types of contact, and be attentive to respond to these requests.
In addition to keeping in touch with current suppliers, to track the progress of orders, it is also interesting to try to stay on the radar of old suppliers, who do not have active contracts at the moment. After all, you never know when you might need their services.
Stay aware of the company's activities, researching on social networks and media, or looking directly at the source through informal contacts with employees. Thus, those suppliers will have a well-built memory of your company, and will be available when a need arises.
3. Automate processes
Bureaucracy is the great evil of corporations today. Each new request means filling in files, reports, spreadsheets, tables, invoices, orders, labels, endless papers. Transferring these papers to a computer simply does not facilitate or optimize the process, it just changes the type of work to be done.
Automating processes means adopting tools that facilitate and optimize the organization and consultation of the most important data of each request. There are numerous management software options that allow you to view all vendors, their activities, analyze each one's performance, and even predict the threats they offer to your business.
Choose the best software for your needs and stop losing employees buried in paperwork!
4. Be transparent and honest
Share with your suppliers all kinds of information, like the internal purchase processes of your company. You can invite them to get to know the operation closely on a visit to your company, and so introduce them to how you make the magic happen. In this way, the supplier can tailor some of the steps in their process to facilitate integration with your operation, and even suggest improvements for you.
In addition, it is important to know how to criticize the service provided by a supplier. Transparent management takes into account all the variables involved in the situation, for example, if a delivery was carried out late due to problems exclusively from the supplier, it is important to express your dissatisfaction with the breach of the agreement.
To the same extent, it is equally important to recognize when your company is to blame for some delay or delivery error, and to value when the service unites the best price, delivery on time and under the agreed conditions. A well valued supplier works harder, commits, and goes the extra mile to make sure you get the best service.
The evaluations we cited on the first item in this article are great to do this task, and you can even improve them by adding comments and notes to the grades before passing them on to the suppliers.
A good relationship with suppliers is key to achieving success in your business. By maintaining a good policy with your partners, you can make long-term planning involving your suppliers because you can trust that the relationship will last. Thus, you can schedule future purchases of frequently used materials, ensuring a lower price and good payment terms.
It is also important to note that building good relationships with suppliers is a great way to build a positive reputation in the marketplace. Being the company that everyone wants to trade with is the dream of any company, and devoting a little attention to the needs of suppliers can be the key to winning that title!
A partnership relation with suppliers involves sharing goals and dreams. If you can get your suppliers to believe in your vision, relationship risk factors are virtually eliminated. Engage in partnerships with companies that share your values, your vision of the world, your way of doing business.
This ensures a team of partners ready to help you grow and achieve your goals through high quality work! Integration is the key word for lasting results in any business, so do not be afraid to open your doors to suppliers!