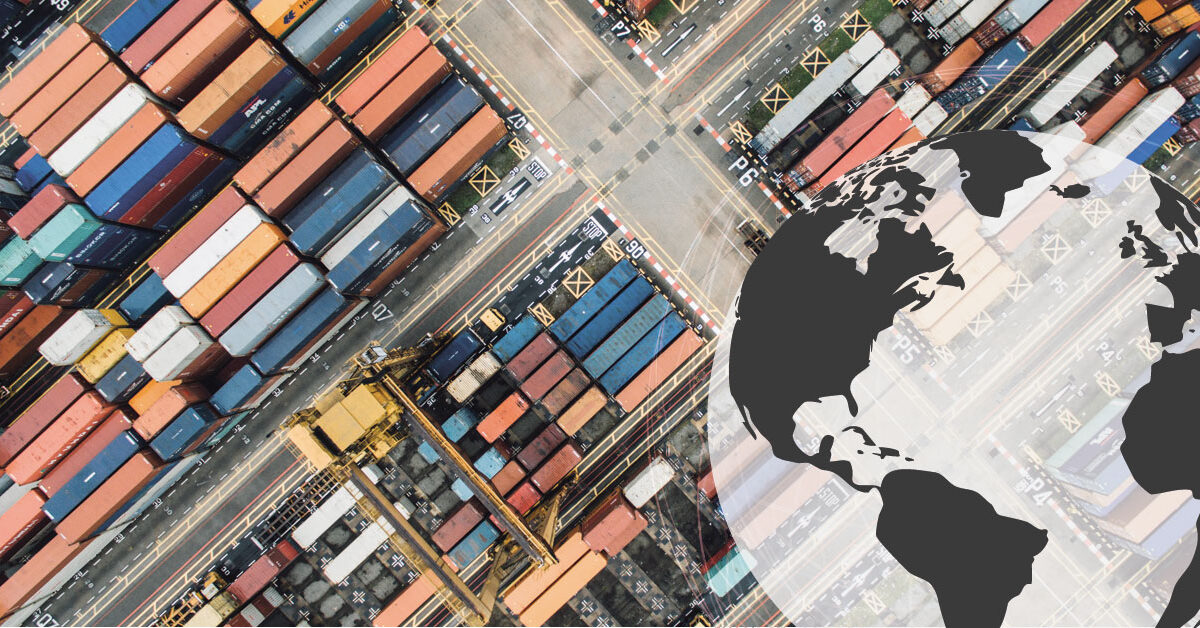 The connection between foreign trade and poverty reduction
Also available in:

Português

Español
Goods and services markets have become increasingly integrated – and today, we can think about the economy globally. With reduced trade barriers, the expansion of international trade has been fundamental for the development of countries and for the reduction of poverty.
According to the World Trade Organization report, the number of people around the world living in extreme poverty has dropped by nearly one billion since the 1990s – a reduction that would have hardly been achieved without the expansion of international trade and efforts to reduce barriers to market integration. 
Another relevant factor is that the increase in the participation of developing countries in international trade has coincided with an equally sharp decline in extreme poverty around the world.
According to the report, developing countries now account for 48% of world trade, up from 33% in 2000. With trade on the rise, the number and quality of jobs grew, which spurred economic growth.
A good example of this theory is Bangladesh: since becoming an independent country 50 years ago and having greater trade agreements at its disposal, the poverty rate has dropped from 80% to 30%, economic growth has improved working conditions and even the practices of environmental preservation in the country.
Challenges still exist
Among the greatest difficulties found in poor countries are the most remote rural areas, where basic resources are scarce, peripheral regions where conflicts affect the entire population – with cases of violence, lack of security, etc. – and hinder trade.
Cultural gender issues must also be noted: women tend to be in even more vulnerable positions – and that is why they are fundamental characters in the growing inclusion of these countries in the global scenario.
These situations make the poorest population less likely to benefit from trade opportunities – and export diversification, by providing alternative livelihoods, can be an essential way to transform this reality.
Opportunity and investment
The generation of greater trade and investment opportunities in these countries can become a reality through public policies. The European Union, for example, facilitates trade with less developed and developing countries through the Generalized System of Preferences (GSP), which grants reductions and even tariff-free access to its market.
The program has three objectives:
   

Contribute to the eradication of poverty,

   

Expand exports from poorer countries and

   

Promote

sustainable development

. 
The program is successful: imports from beneficiary countries are increasing. The main products imported under the GSP are textiles, shoes, machinery and mechanical appliances. Between 2014 and 2016, textile imports, for example, grew 24.5%, compared to 6.5% in the years 2011 to 2013.
In the organization's report, it is possible to find more evidence of the positive impact on economic development and labor standards, as well as on the environmental standards of the focus countries of the program.
World Bank data reveal that between 1996 and 2016, GDP per capita tripled – from $280 to more than $960 – in less developed countries, which reflects the effectiveness of these public policies.
Furthermore, as poverty and informality generally go hand in hand, the arrival of foreign capital to accelerate the economy also helps to formalize jobs, making financial fluctuations less recurrent and, in this way, reducing the population's social vulnerability.
The importance of the private sector
When trade drives economic diversification and provides greater macroeconomic stability, the result can be seen as positive for the poorest populations, as the lack of a competitive market along the value chain can make it more difficult for this portion of society to benefit from buying and selling opportunities, which become scarcer, with less diversification of values.
Thus, the expansion of the productive base through the development of the private sector generates, in addition to more formal employment opportunities (and consequently, higher wages), the possibility of the population having more attractive prices in products and services.
Seen in this way, trade facilitation through the private sector is essential for economic growth and poverty reduction.
Ethics in the supply chain
It is important to remember, however, that economic growth can no longer be seen as the only important factor when it comes to trade.
Making economic operations more ethical is a subject widely discussed by specialists and professionals from different fields. While profit is the goal, social and environmental concerns must be included in the package.
People's awareness and greater visibility of production chains through the internet make consumers increasingly demand more information about working conditions and sustainable actions in the places where goods are produced.
Fair trade, which emerged in the 1960s and is a trend in Europe, is a clear example of this ethic: in this trade system, the intention is to improve trade relations between agents in the production chain. Its main objective is to increase the level of social well-being of all involved, through fair and transparent negotiation rules.
To have a more ethical purchasing department, companies need to be aware of the social impacts generated by their actions, making issues such as sustainability, human relations and well-being a priority agenda.
Female empowerment
Women play a leading role in terms of jobs and empowerment with the changes brought about by trade. Many of them face specific restrictions, such as having to stay at home taking care of their children, having husbands who do not let them work or even lack qualifications because they are seen only as housewives.
When there is more economic investment in a country, this dynamic tends to change. With more money circulating, there is the opportunity to place children in day care centers or schools, go back to school and get a better job. Thus, they become fundamental agents of change, further driving the reduction of social inequalities.
Innovation
Another relevant factor in the inclusion of poorer countries in the international trade scenario is the incentive to innovate. Commerce is able to connect companies and individuals – which together bring ideas and technology to the sector, causing new methodologies to be developed and applied, thus facilitating productivity growth.
Thinking about the gain for other sectors, the impacts of this development of trade in products and services can extend to health and education, for example, as they are capable of promoting techniques and knowledge to be used by the most diverse areas.
For this scenario to become a reality, imagine a company with a whole technological apparatus that arrives in a country where there are people with good ideas, but without the money to put these ideas into practice – the combination of these two actors will certainly bring innovation.
Conclusion
Unlocking the full potential of trade requires action on two fronts: supporting an open global economy and facilitating greater integration of developing countries by taking an economic approach that includes the poorest countries and populations.
In this way, it is possible to help them to overcome the restrictions they face due to the vulnerable situation in which they find themselves. One option is to buy materials in these countries.
In this scenario, a joint effort by the international community is needed, working with the private sector and governments to establish and implement public policies and financial programs that reduce the costs of trade and encourage the creation of more jobs and opportunities.