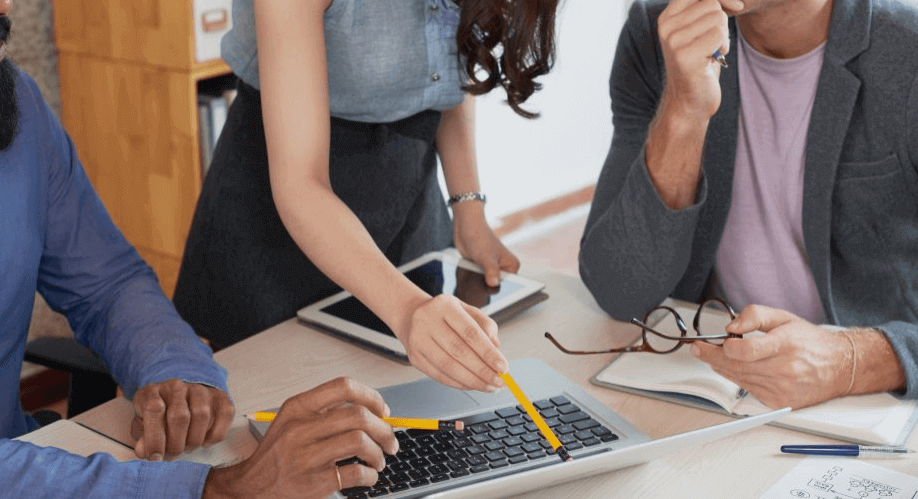 Transforming the purchasing sector with planning
Also available in:

Português

Español
In an agile world like the one we live in, in which the dynamics and paradigms of supply chains change rapidly, digital transformation in any sector, including the purchasing sector, is unavoidable.
But for this transformation to be successful and expand the competitiveness and profitable potential of a business, we need to ask ourselves: how to promote this structural change in a sector that normally has traditional methods and needs to invest in updating and qualifying its employees?
Elaborating a good purchase planning that ensures greater predictability of demands, greater agility and better negotiation conditions – especially when opting for an annual contract with suppliers, which keeps the value of the parts quotations unchanged during the contracted period.
Benefits of purchasing planning
Planning in the purchasing sector is fundamental for the financial and cash flow health of an organization. It ensures that production will never stop due to lack of parts and that, when necessary, there will always be parts in stock. In addition, it avoids scrapping of parts, waste, unnecessary expenses – such as air freight in the case of last-minute purchases – and no lack of cash for any fundamental purchase.
Proper planning is capable of offering the procurement sector greater visibility of purchases, which can provide many benefits. Some of them are:
Avoiding extra expenses, which blows the

department's budget;

Greater efficiency: it avoids rework, forgetting materials to be purchased and prevents the same material from being quoted by more than one employee;
Allowing the consolidation of orders, which makes negotiating the prices and deadlines for payment and shipment easier, and generates savings;
Avoiding delays in the arrival of materials;
Evaluating the need for technical knowledge to support the acquisition process. Especially when the internal technical capacity of the purchasing department is not available or is insufficient;
Monitoring the purchasing process to analyze actual performance regarding planned activities and thus promoting adjustments – continuously and agilely;
Allowing the purchasing department to meet additional needs with more quality and speed that were not foreseen in the initial planning;
Increasing the transparency and predictability of the purchasing process.
The role of supplier choice in procurement planning
Procurement planning will only be effective if it includes the supplier qualification stage, which can avoid several inconveniences related to contracts closed with inadequate companies.
And problems with suppliers happen more often than you might think. A virtual community dedicated to purchasing professionals, Sales Hacker, has evaluated the relationship with its suppliers. Among the results obtained, we highlight two very worrying data:
84% of professional buyers reported that they always or often do not receive feedback from suppliers regarding their inquiries to purchase various materials;
In relation to after-sales, 76% admit that the lack of return always or frequently occurs when they ask for information from the seller about any aspect of the purchased product – and many times already paid.
Many times, the discovery of a bad service, whether in quality, price, punctuality, ethics or transparency, only happens after being hired. That's why it's so important to research the supplier's reputation before closing the contract, use advanced negotiation techniques and create performance indicators to analyze the services offered.
An even more practical option is to count on the services of companies specialized in the acquisition of materials, which can offer many advantages to the organization.
Annual purchase contract: is it worth it?
The option of an annual purchase contract with a specific supplier helps to plan most of next year's purchases and close their values, ensuring that everything is within budget. Also, this modality optimizes the purchaser's routine, since the same quotations made when the contract was closed don't need to be repeated when the part becomes necessary. Having an annual contract is our golden tip to strategically plan your department's purchases, from short, medium and even long term.
Soluparts is a spare parts specialist that offers an annual contract. In order to close said contract, it's necessary to make a survey of the acquisitions made in the previous period, as well as meetings with all sectors of the company to understand the individual demand of each one of them in the next year.
With this list of indirect materials, sent by the client, Soluparts' team quotes each one of the items, consolidating them in a single document – which is used for contract elaboration. This way, during the current year, when there is demand for any of the listed parts, there is no need to send a new quotation request – just send the purchase order, which greatly benefits the process of purchasing parts as it becomes more agile.
In Soluparts' Annual Contract, the price of parts remains unchanged for one year. Thus, the buyer becomes a contract manager, and gains time to handle other strategic tasks.
If you still have any questions about how it works and what are the benefits of the Annual Contract, we have prepared an infographic to help you, click here to download.
To understand how to start drafting an annual contract for your company, talk to our spare parts specialists.