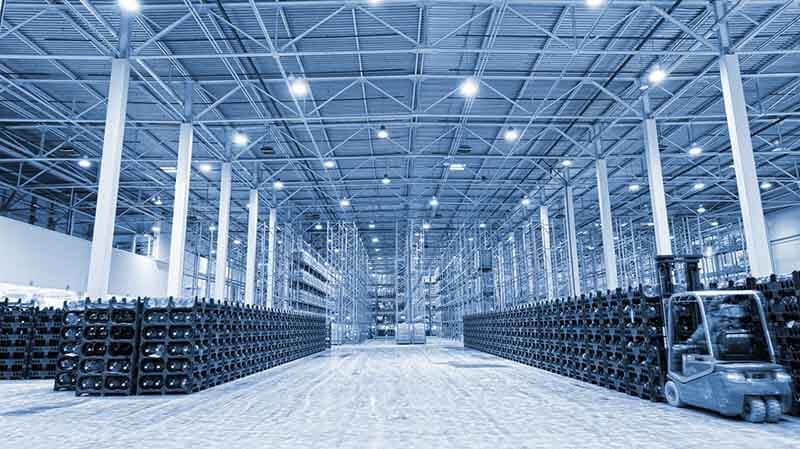 5 tips for supplier mapping
Also available in:

Português

Español

Deutsch
Supplier mapping is a key task for medium and large companies – and it's also one of the biggest challenges in the supply chain. When choosing a supplier, a company must take a lot of things into consideration, such as price, deadlines, size of each demand and the commitment of the supplier to the company's needs.
The entire production depends directly on the choices made in the assembly of the supply chain, which means that the productivity of the company is linked intrinsically to the quality level of the suppliers. Choosing a wrong supplier can, basically, ruin everything.
With that said, it's not unusual to question how things are done in your company when it comes to mapping suppliers. If you're not satisfied with the methods used, or if you feel like a change is much needed, this article is for you!
There are some fundamental points that can help prevent failures and problems, but only when there's perfect alignment between the company and its suppliers. Needless to say, any small disagreement can compromise the whole process and result in unimaginable damage.
Check out below our 4 tips for mapping suppliers assertively and securely, and make sure to follow each one of them!
Know your demand very well
The first step in supplier mapping is to thoroughly understand every demand that arrives in the hands of the purchasing department.
Here, you want to determine quantities, delivery terms, deadlines that need to be met, and, in sum, all issues involved in the order. With that information in hand, you can align your demand with the service each supplier offers and then choose the one that best fits your needs and conditions.
In addition, by knowing the demands well you can identify possible barriers to product or service delivery – such as quantity, format or assembly errors – and plan yourself ahead to solve those issues.
Besides, if you have a very large demand, you can hire more than one supplier for the job, to avoid overwhelming one vendor with more work than it can handle, and ensure on-time delivery!
Finally, define which demands are priorities, and which you can deal with later, to better organize supplier analysis and deadlines.
Develop a supply schedule
It is essential to have all the purchasing movement very well organized: what is the status of each demand, which supplier is responsible for each one, what are the terms and conditions of delivery, etc.
To do this, develop a method to follow each step of the process, a supply schedule. In it, enter all the essential information to follow the progress of each demand.
You want to keep tabs on order dates, delivery forecasts, deadlines, the responsible suppliers, essential delivery conditions, any additional services that will be provided on delivery and other observations you deem necessary!
Make sure to adjust your schedule when necessary. Take changes and/or additions to the order into account, and any other situations that can delay delivery.
Be familiar with the values of each supplier
It is obvious that prices and deadlines are fundamental, but some other points must influence your choice of supplier just as much, or even more. When mapping suppliers, make sure to know every aspect of the company, not just what they choose to show you.
Have as much information as possible about the service that each supplier offers. Some can literally save your business! For example:
It is essential to hire suppliers whose values are consonant with the ones of your company. Here, you want to do extensive research considering: does the supplier have a high level of quality that is recognized in the market? Are they in labor proceedings or having contract problems? What are the company's social policies? How do they deal with environmental issues?
All of these answers should be in accordance with your company's policies, with the image you want to imprint on your customers. A supplier who disagrees with your values can cause conflicts not only with you while doing business, but also with your customers, who may question your company's positions. Do not risk it!
Once you find a supplier that is a good addition to your mission, stay true to standard corporate processes and guidelines! Always be consistent, and your suppliers will tend to keep that behavior as well.
Automate the relationship
The most common way of organizing information is to use spreadsheets and tables, but it is common knowledge that any type of manual control is subject to failure. Above all, spreadsheets rely on employees to update them and each of the employee's routine can lead them to forget to fill in properly, or worse: enter incorrect information.
To avoid this type of situation, it is advisable to make use of softwares specially developed for this phase of the supply chain. There are options that allow you to constantly monitor each supplier's performance, calculate risks and possible delays, generate reports, compare conditions and much more!
By making the relationship with the suppliers easier, you enable better exchange of information between the parties, so that improvements can be put into practice without much complication.
Don't try to find the "perfect supplier"
Now, here is the thing: there is no such thing as a perfect supplier, or a perfect contract, let alone a perfect business. But that only means you should always strive to find the best match for your needs.
Sometimes, the best option is the one that has the lowest price, or is the biggest and best known company. But sometimes the best supplier is the one that may not offer the better price, but has the best values and/or the best and easiest crew to deal with.
The secret here is to always try to find a balance between all of the qualities you look for in a supplier partnership and all of the "not so good things" you are willing to accept to close the deal!
Regardless, following the tips we listed in this article will definitely make the entire process of supplier mapping easier and much more assertive at your company.
Do you have different tips to offer in this subject? Leave it below in the comment box!