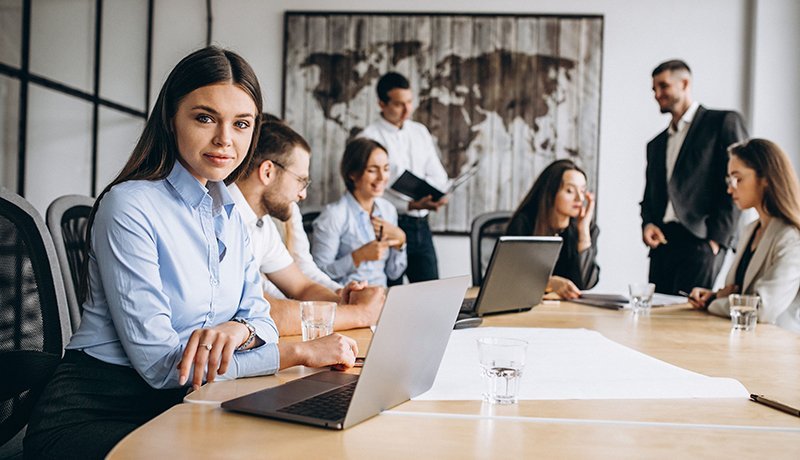 Benefits of purchasing indirect materials abroad
Also available in:

Português

Español
In a world characterized by the presence of numerous global supply chains, with products being marketed by partners in different countries, the import process gains strength, agility and practicality, becoming an advantageous decision for buyers interested in getting the best deals.
In the automotive sector, for example, a survey carried out by the Brazilian magazine Quatro Rodas reveals that importing parts can be 80% cheaper than buying from local suppliers.
As much as this practice is commonly adopted around the world, there is still a certain fear in the business sector regarding the procedures that involve importation. In many cases, buyers end up preferring to keep local partners, even if that means paying more for parts, rather than establishing agreements with international suppliers.
In this article, we will discuss the benefits of purchasing indirect materials abroad, in addition to give you some relevant tips to increase the degree of success in this type of negotiation.
Why make international purchases?
There are a number of reasons why importing a replacement part or indirect material is interesting compared to buying locally, other than optimizing the procurement process and increasing the companies' profit margin:
● Conditions are advantageous: factors related to the country where the purchase will be made (taxes, average wages and other expenses with the production of parts) must be considered in the import process.
● Smaller costs: in many cases, the cost of each part is lower compared to the local market. When the buyer purchases a nationalized part (produced abroad and imported by a national supplier), the value includes the cost of production, its nationalization and the profit of those who sell.
● Product quality: if you choose an international purchase, you can acquire indirect materials produced from more advanced technologies and processes.
● Access to exclusive resources: some materials can only be found in some parts of the world, guaranteeing direct access to them.
9 ways to increase the benefits of importing
Here are some tips for conducting purchases in an international context:
1. Analyze your supply chain frequently
It is important to review your supply chain from time to time as a result of possible changes in the foreign market (such as the formation of alliances, the end of trade embargoes or the adoption of new practices by countries). In other words, it is important to discuss periodically new and favorable trade agreements that can reduce or eliminate taxes, interesting global trends in the production of a certain product and new bilateral agreements between nations.
Another point of attention is the lead time and the type of transport adopted. Depending on the piece, the most convenient is air freight, used 80% of the time by companies. In this case, the deadline for receiving the material can reach one week, which sometimes corresponds to the delivery of a piece purchased in the national market.
In cases when the part requires sea freight, which average delivery time is over a month, it's important that you can count on a structured purchases plan. It is also worth remembering that when buying in large quantities the price of your freight decreases.
2. Understand in depth the origin and availability of parts in the domestic and foreign markets
Before defining which parts will be purchased abroad, it is important to make a careful assessment to identify and understand the availability of this material in the national and international markets.
An indirect material of smaller dimensions and high demand, for example, is probably constantly imported in large quantities by the national supplier, which makes its cost advantageous even in the domestic market. In such cases, the part may even have prompt delivery.
It's also important to check the existence of similar parts, it's possible some of them are available in the national market. For this, try to understand well the demand of the company's maintenance area.
On the other hand, in the case of an obsolete part or a part used only in more specific situations, it may be worthwhile to import. Also note if the required part is produced only on demand or if it is always available on stock for purchase – if so, try to understand if your company has a warehouse near a particular manufacturer, this will lower the delivery costs.
3. Conduct risk assessments
In addition to having a team focused on risk management, it is suggested that your company's logistics team assesses risks in a way that allows you to be informed about possible delays or other issues before their occurrence. This way, you can have alternative options to increase the security of your business operation.
When planning nationalization, ensure that your company is working with good agents (insurance companies, carriers, forwarders and freight agents recognized in the market) and keep in touch with everyone throughout the process.
4. Maintain relationships with local trade associations
Associations focused on this topic, whether in the country where the company is located or where you intend to make a purchase, provide important news and information on international trade and safety tips. They can even help you secure new business opportunities, broker new partnerships and increase your list of trusted suppliers and contacts.
5. Have good software for managing acquisitions
Working with different cultures, monetary systems, laws and languages can make payment control, compliance and deadlines very complex. Having a good information system to manage purchases, contracts and communication with partners and other audiences is crucial to prevent something from being overlooked. To know more about the subject, read our article on the best software for purchasing management.
6. Define work goals
Setting goals is crucial to achieving the expected success – a good way to start is to determine the cost savings that can be achieved by starting to buy more parts from the international market instead of the national one.
It is a highly complex activity, since it involves issues external to the company, escaping its control. However, even if the goal is not achieved, it is a good way to assess business practices and create strategies for future business negotiations with international partners.
Before setting your goals, it is important to try to understand the forecast of the demands for a certain period and consult the budget available to your department.
7. Consolidate shipping
Bulk orders help reduce costs related to payment, shipping and custom fees. When developing a good relationship with the supplier, it is possible, for example, to negotiate the import of more products at a reduced cost. In this sense, Soluparts offers the possibility of cargo consolidation.
It is also a good strategy to buy products at certain times of the year, eliminating the need to order them when demand is high, and preferring to place large orders over requesting smaller one-off shipments. On the subject, find out the Annual Contract, offered by Soluparts.
8. Research the local area to understand its concerns
Knowing the area well in order to map possible points of attention and mitigate them before closing deals with the international partner is essential to have a successful purchase – the task is time-consuming, however it's extremely necessary. Therefore, the ideal is to have an international partner who already knows all the markets and operates in over 40 countries – like Soluparts.
9. Define clear expectations
Having signed commercial agreements in writing with suppliers and partners reduces the possibility of problems and offers ways to assess the conditions established in the event of a conflict, ensuring security for both parties. On this point, see our article on the benefits of contract management in companies.
Conclusion
In this article, we discuss the benefits of purchasing indirect materials in the international market, helping to optimize the supply chain and reduce the company's operating costs.
The value of your purchases will be lower if you choose to do this type of transaction from a supplier abroad. Sometimes, importing an item requires planning, but when you have a partner specialized in purchasing indirect materials in other countries, you can achieve a lead time very close to that practiced by national sellers.
Tip: The important lesson in this article is not to avoid making a great international deal because you do not fully understand the import logistics. Buying parts abroad can offer several benefits and greatly reduce purchasing department expenses. Soluparts logistics team and your company's logistics will take care of the entire process, so the part arrives, at the right time, in your industry.
At Soluparts, we have highly reliable logistics agents that work with modern technologies (such as GPS tracking) to ensure the monitoring and inspection of cargo in order to avoid delivery problems or delays.
Usually, we use Incoterms EXW, however, we can adapt our logistics according to your needs, leaving you free to choose the Incoterm that is most convenient for you.
Contact a Soluparts specialist, today.