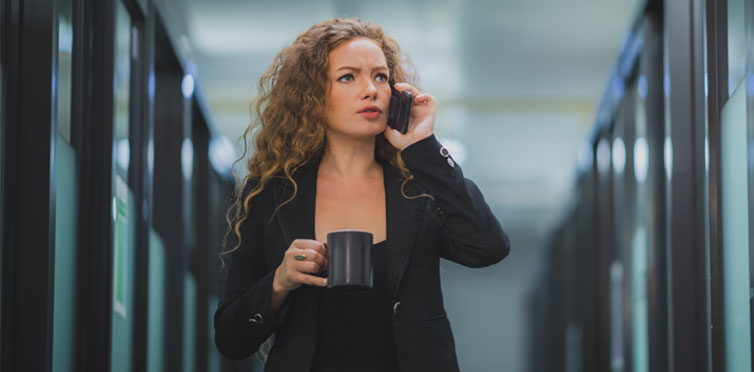 Is your supply chain ready for the next recession?
If anyone told us in 2019 that in the next year we would face an unprecedented crisis, caused by a new virus, certainly we would not take it seriously. However, we reached 2021 still far from surpassing Covid-19 and with an unstable economic scenario.
First, we must keep in mind that financial crises are part of an economic cycle with phases of growth and decline. Based on this principle, anticipating is the best way to prepare to face an adverse scenario.
Although the crisis generated by the Coronavirus was atypical due to its global scope and previous ignorance about SARS-Cov-2, it is important to be aware of some signs that may indicate the end of an economic cycle such as sudden changes in interest rates, much market liquidity and unregulated increase in prices of indirect materials.
In general, companies have always been challenged to adapt their supply chains to market success. When the economy is booming, it becomes easier to align manufacturing capabilities with growing demand to secure materials from new suppliers. But, when the opposite happens, in more difficult times, companies face smaller orders, increasing competition and falling margins.
With the change, the priorities for supply chains differ significantly – cost containment, capacity reduction, consolidation of suppliers and release of money by withdrawing inventory are some actions sought.
One thing in common for companies that survived the financial crisis was to react quickly and decisively, leveraging innovative approaches to protect their supply chains in the midst of a challenging business climate.
The economy in times of crisis
When there is a crisis, there is also a drop in demand – and then comes the basic law of the economy: the supply of product on the market will be greater than the demand. 
As a result, stock levels end up increasing. Consequently, in order for products not to stand still for a long time, companies will have to lower prices, which leads to a reduction in profit.
We must not forget that in these periods there is usually an increase in interest rates, since banks will have fewer reserves and less available cash, making it more difficult to obtain loans.
In the face of such an adverse scenario, innovative approaches and good management to manage supply chains in a recession are important.
How to prepare your inventory management for a possible crisis
While most of the effects of the Coronavirus pandemic may be seen as inevitable, the overall impact could have been mitigated. But what should companies start to do?
A company that is well run before the crisis is certain to be more resilient during the crisis. In this way, the most important thing will be to build a business management that is as balanced as possible, especially in terms of inventory levels.
Below, some important actions to make this happen:
It is important to map processes, information and cash flows to get an end-to-end view of your supply chain, so constantly measure your performance with

indicators and KPIs.

Manage your inventory according to existing risks – a good way out is the

ABC and XYZ classifications.

Assess the permanence of old and outdated products in stock. Isn't it more interesting to reduce inventory and generate cash flow?

Increase flexibility. It is better, in some periods, to have much shorter payment and

lead time

to be much more responsive to a demand that is increasing or decreasing.

Be on the lookout for market signals to be able to react as quickly as possible and review your sales and purchase forecasts.

Establish a process for

monitoring the likelihood of order cancellation,

similar to processes for monitoring the likelihood of winning orders, is imperative.

Don't be afraid to move away from starting

budgets

and goals, implementing a new budget can be instrumental in saving the company

Increase direct communication with the maintenance department, further integrating systems to obtain real-time updates of planned volumes

Obtain a clear understanding of demand scenarios, as it should be the basis for all supply chain planning

Protect your supplies to avoid bottlenecks as suppliers close their doors

Accelerate efforts to create flexible supply chains that can handle all types of variability

If necessary, carefully reduce inventories to free up cash – this is an essential step for recovery actions.

Monitor suppliers

, identifying the criticality of each to avoid high fluctuations with delivery times.

Avoid the entry of surplus stock: although

many contracts

do not allow order cancellations, it is possible to negotiate with suppliers to extend volume commitments for longer periods.

Be agile, constantly challenging and testing your skills to adapt to major changes in demand and supply.
We must not wait for the next crisis to act
The Covid-19 crisis is accelerating fundamental and structural changes that were already unavoidable, only happening faster because of the pandemic – so the need to create more resilient supply chains is inevitable.
Once companies have a good understanding of all flows, relationships and data in the system, it is important to conduct a complete review of the risks from an end-to-end view of the supply chain.
It is also important to regularly test operations, not only from the point of view of commercial cost, but also from the point of view of operational stability and meeting demand.
That said, there will be lasting implications for how people work and how supply chains work. This is also an opportunity for difficult business decisions, such as a long-desired reorganization or cut of products and customers that do not perform satisfactorily.
The resilience capacity of companies during the next recessions should be led by technology, with the use of platforms and tools such as Machine Learning and Analytics Procurement, guided by Artificial Intelligence – which are able to use a large amount of data to optimize the supply chain supplies and even predict and anticipate trends.
Focus on the future
The financial crisis has been one of the most difficult challenges for supply chain professionals – companies in all sectors have been forced to deal with huge disparities between demand and supply, caused by the collapse of demand.
Companies must start preparing as soon as possible for the difficult times to come. As they respond to the immediate impacts of the pandemic and prepare for what comes next, a continuous cycle of analysis, configuration and operation can help mitigate the risks.
Thus, there is a need for companies to build long-term resilience in their supply chains to manage future challenges, with sufficient flexibility to protect themselves against disruptions and develop a robust structure that includes responsive risk management operations capability.
To learn more about current events that should shape the sector's behavior in the coming years, follow Soluparts articles!